El Sanchez once performed in a hookah lounge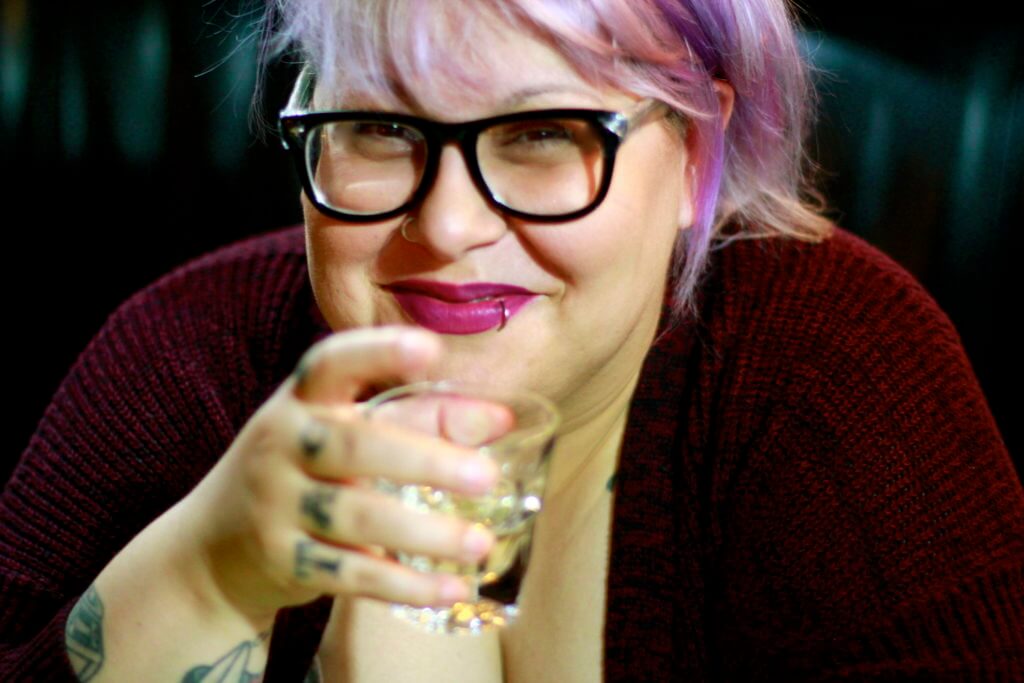 Favorite response to a heckler or troll?
"I'm sorry, you're right, I interrupted you. Go on?"
When you were coming up in comedy, what helped you stick with it?
I want to say determination, love of the craft or a strong work ethic, but honestly it's just my competitive nature. I know the odds are against a fat, queer, gender non-binary, POC to be on late night TV. I'm stubborn. I want to beat those odds.
On your deathbed, what transcendent advice would you croak at a young comedian?
Take the mic out of the mic stand.
What's your first impulse when someone says "women aren't funny"?
To stop talking to that person.
Worst gig?
I once drove 30 minutes out of town with a friend to do 15 minutes at a hookah lounge to 8 bored 18 year olds. The "stage" was a milk crate you stood on in the middle of the room while holding a microphone attached to a tiny speaker. A DJ played loud hip-hop the whole time so you had to shout over the music. I found out at the end of the night that our payment was free strawberry hookah to smoke and a beer from the bar across the street. I learned at that point you don't have to say yes to every gig.
Favorite response to "What's it like to be a woman in comedy?"
I identified as a woman for the first six years of my comedy career. My response to that question would be: basically what it's like to be a comedian, a roller coaster of frustration and elation with the expected amount of sexual harassment and underestimation.
How has being funny helped you in your offstage life, either recently or when you were younger?
I used to be kind of shy and introverted and very insecure. I am still insecure, but now I'm real outspoken and extroverted about it.
Best comedy advice you ever got?
"The only person you are competing against is yourself."
Worst comedy advice you ever got?
"Don't do any jokes about your p***y"
What advice do you have for how to level up from open mics + bringers to actual SPOT-spots?
Be undeniably funny at as many mics as you can. Producers will take notice and you'll get booked.
Single word that always cracks you up?
Butt.
Was there one person who inspired you to become a comedian? If so, who, why, how?
Cassandra Peterson aka Elvira, Mistress of the Dark. I loved watching Movie Macabre and her straight-to-video hosted horror movies as a kid. I rented Elvira, Mistress of the Dark for every Halloween party I had. Cassandra was in the Groundlings and is VERY underrated as a comedian. I LOVE her sense of humor. It's a perfect mix of self-awareness, self-deprecation, confidence, goofiness, and puns.  She knew she was a sex symbol, but you felt like she was in total control of it. I loved that confidence and don't f**ck with me attitude.  I'm a legit card-holding member of her fan club.
Feelings about the word "comedienne"?
UGH.
---
A Seattle-based comedian, writer and comic book reader, El Sanchez has been performing all over the country since 2010. Their conversationally cynical, yet upbeat comedic style weaves together a unique mix of embarrassing personal stories, nerdy obsessions, social politics and possible overshares, making light of their own instances of social incompetence while also skewering oppressive social norms. They have been called "fearless" by City Arts Magazine, "a grumpy nugget of delight," by writer/activist Lindy West, "a local favorite," by Seattle alt weekly The Stranger and "a brilliant new voice everyone should know," by comedian Hari Kondabolu. Grammy Award-winning singer/songwriter Kimya Dawson (The Moldy Peaches, Juno) has cited Sanchez as her 'favorite underground Northwest comedian' while W. Kamau Bell, comedian and host of CNN's United Shades of America, once said, "El Sanchez is the truth."
Twitter @el_sanchovilla
Instagram @elsanchovilla