Mini Q&A with Naomi Ekperigin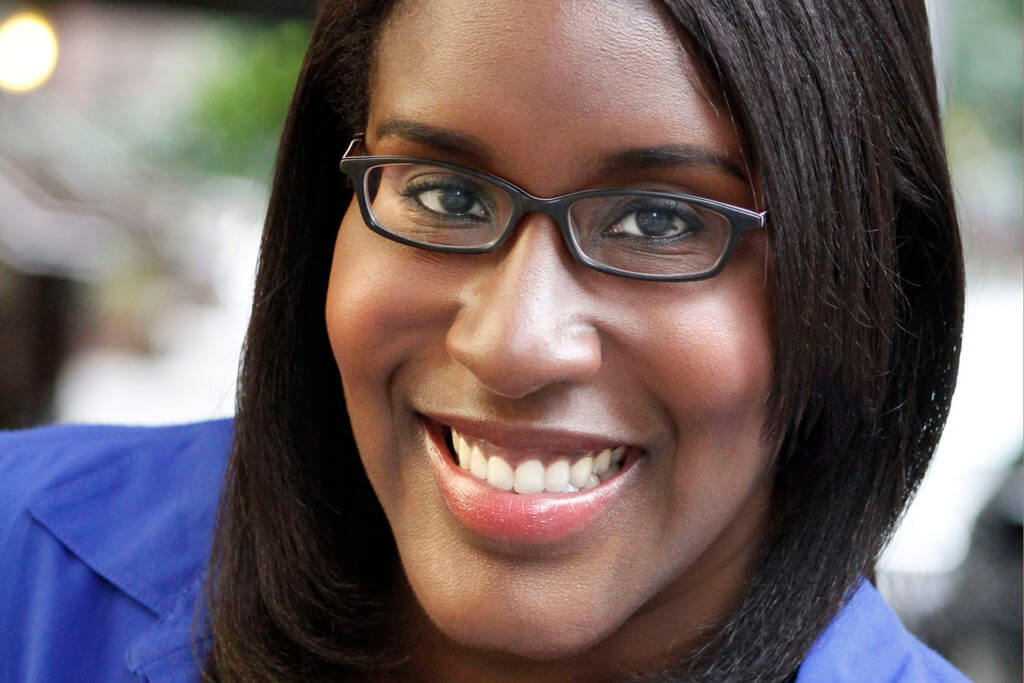 Favorite response to a heckler or troll?
I have the talking stick, sir!
When you were coming up in comedy, what helped you stick with it?
The small victories, the 5- and 6-minute sets where I got laughs. Or when the crowd wasn't so into it, but one or two people would approach me afterwards and say, "you were so funny!" or "I loved such-and-such joke." It let me know I was connecting with someone, even if it was just a couple of people.
On your deathbed, what transcendent advice would you croak at a young comedian?
Don't date any fellow stand ups in your early years. It'll distract you from the work and add more drama/anxiety to what's already a tough job to pursue.
What's your first impulse when someone says "women aren't funny"?
Ugh, go away.
Worst gig?
A bar in New Orleans where the five locals in attendance were just there to drink, not see comedy. Me and the other comics had to really fight to win their laughs.
How has being funny helped you in your offstage life, either recently or when you were younger?
Humor was crucial to me fitting in at my predominantly white, wealthy private school. It's where I learned to find the common ground among disparate groups and use jokes to make connections. Now it helps me navigate the business. Making contacts can be easier when you have humor to grease the wheels.
What advice do you have for how to level up from open mics + bringers to actual SPOT-spots?
I think hosting your own show can help you get your name out there among fellow comics. Not only do you provide yourself with a weekly or monthly venue for working out material, you also put yourself in the position to trade spots with other comics. I also think that bringer shows should be used sparingly, only when you have a great set you want to have filmed in a nice setting, or if there really is going to be powerful industry in the crowd (and again, you know the set you'll do is killer). It can be so exciting to perform in a club, but to go up there in front of that audience when you've barely strung a set together does yourself a disservice and doesn't gain you any favor in the eyes of the club booker or show producer.
Was there one person who inspired you to become a comedian?
No, no one in particular. I've always loved Chris Rock, but it never occurred to me that I could do what "the people on the TV" were doing. It wasn't until I tried it in college (a pretty easy space) that I thought I might be able to do standup.
Feelings about the word "comedienne"?
It's very antiquated. Am I Shirley Temple?
---
Twitter @blacktress
Instagram @blacktresscomedy
Naomi Ekperigin is a New York City-based actor, stand-up comedian and writer who has appeared on VH1, MTV, and FX's "Totally Biased with W. Kamau Bell" and been published in TheHairpin.com, The Huffington Post and VanityFair.com. Most recently Naomi worked as a staff writer on season 3 of Comedy Central's hit show"Broad City" and "Difficult People," starring Julie Klausner and Billy Eichner.  In 2013, she was listed as one of "7 Reasons Why SNL Should Hire a Black Woman" on Buzzfeed.com and one of "8 Black Comediennes Who are Ready for SNL" by Essence Magazine.
Photo Credit: Ben Esner
Read Lynn's bio here.