GOLD Wrapped 2022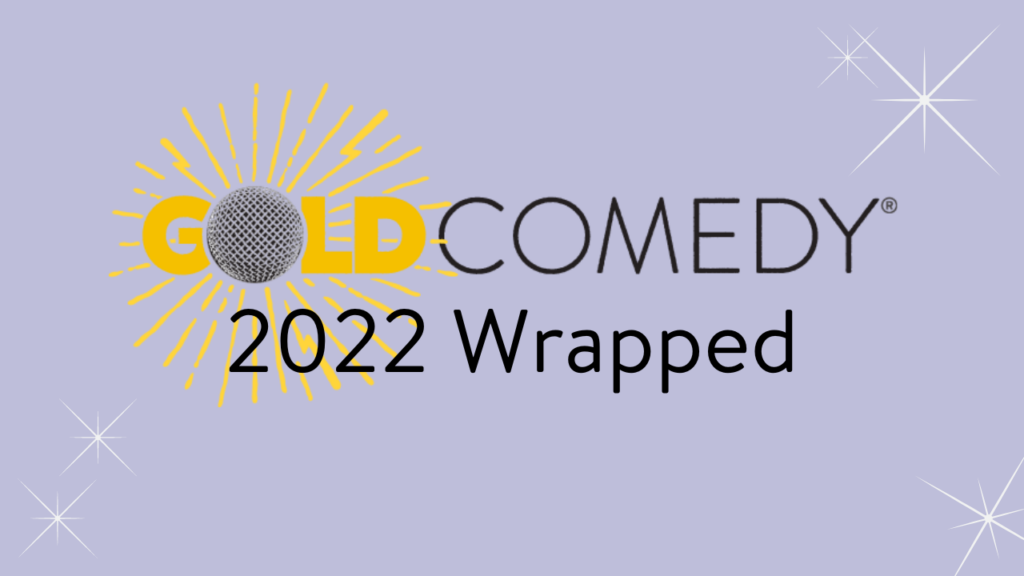 Happy 2023!  Before we fully say farewell, we thought we'd take a moment to gratefully look back on all we did in 2022. WHAT! A! YEAR! We launched 10 digital teams, sold out our first F2F variety show, debuted our Standup 101 course in-person, premiered and packed two screenings at the Catalyst Content Festival, and ran (literally) hundreds of hours of classes, both flagship and new.
Following the age-old tradition of holiday letters (where uncles brag about their Brett going to sectionals for wrestling, again!), we wanted to share a cute little (big) note that's as full of great GOLD stuff as our hearts. For those of you who are anti-scroll (we get it, but we don't have to LIKE it!) here's a handy preview of what's to come:
Love for our instructors
Fave articles from our website
Sketches from each of our digital sketch teams
Highlights from some of our live events
And MORE!
There's no doubt that 2022 was a whacky year full of heartbreak and triumph. We are just so glad to have gotten through it all with YOU. Our community means everything to our always hardworking team. We adore you. Please read this whole email about our son Brett and his very important wrestling achievements.
---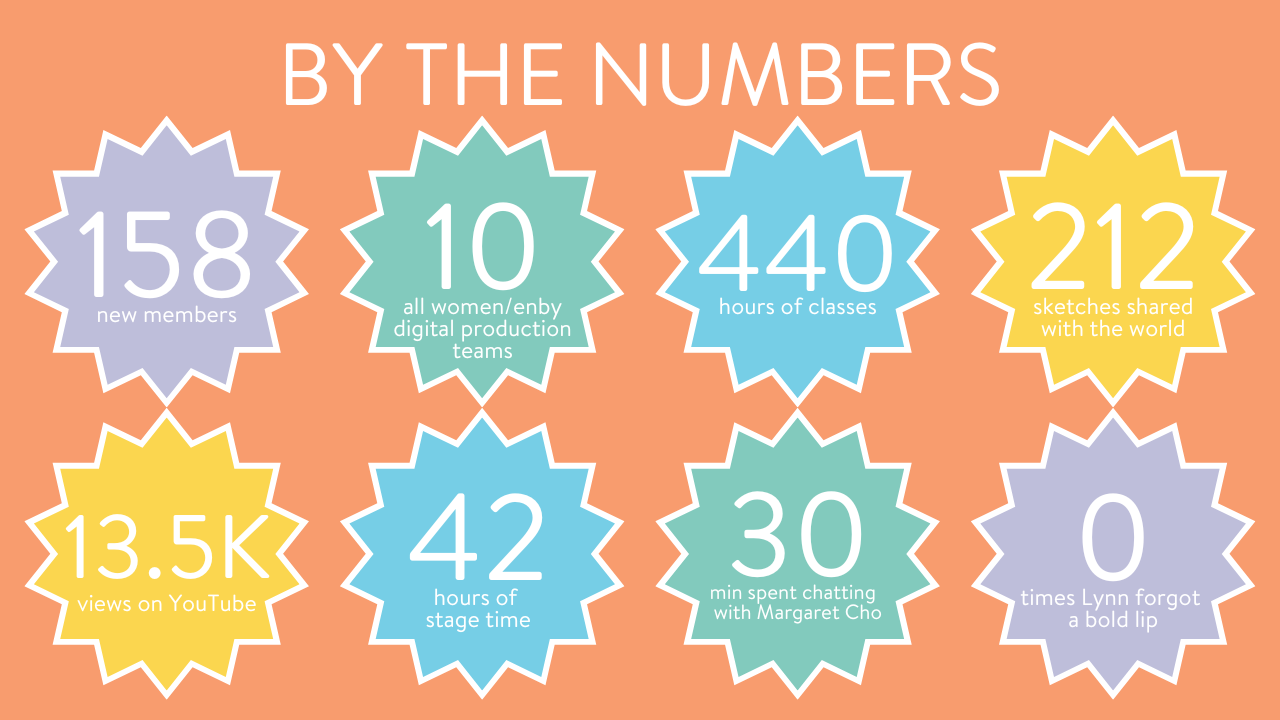 ---
Wow! We have the best time on our precious Wednesday Q&As. Nowhere else do GOLDies have the chance to curl up on their couches with their closest comedy pals and the likes of Margaret Cho, Patti Harrison, Rachel Bloom, and so many more.
We have fun here! Take a peek.
---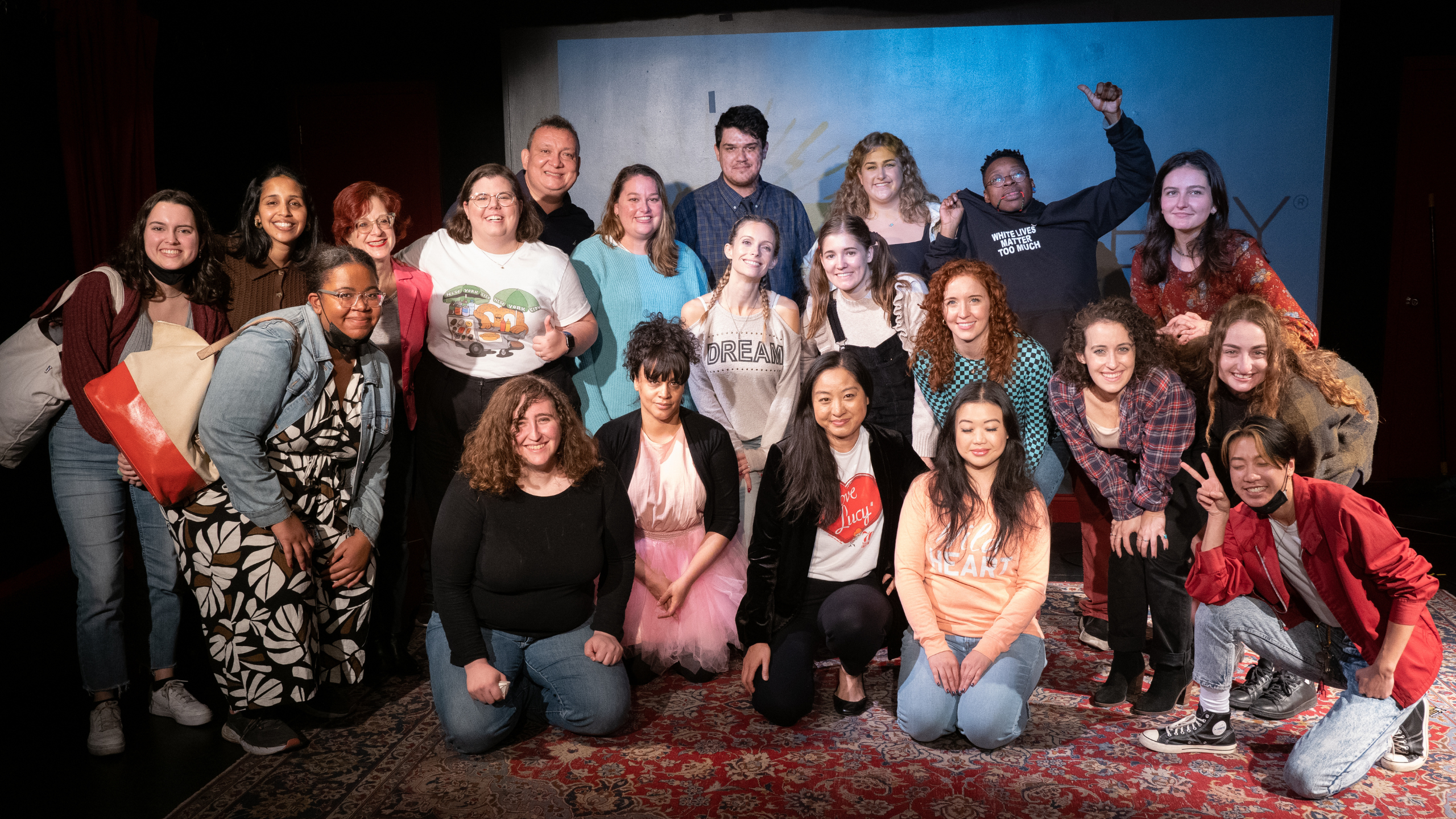 One of the loveliest parts of this year was getting to hug!! We had our first LIVE VARIETY SHOW at the PIT in NYC. We huddled and cuddled in Duluth! And we had classes IRL, too. Joy!! Pure joy.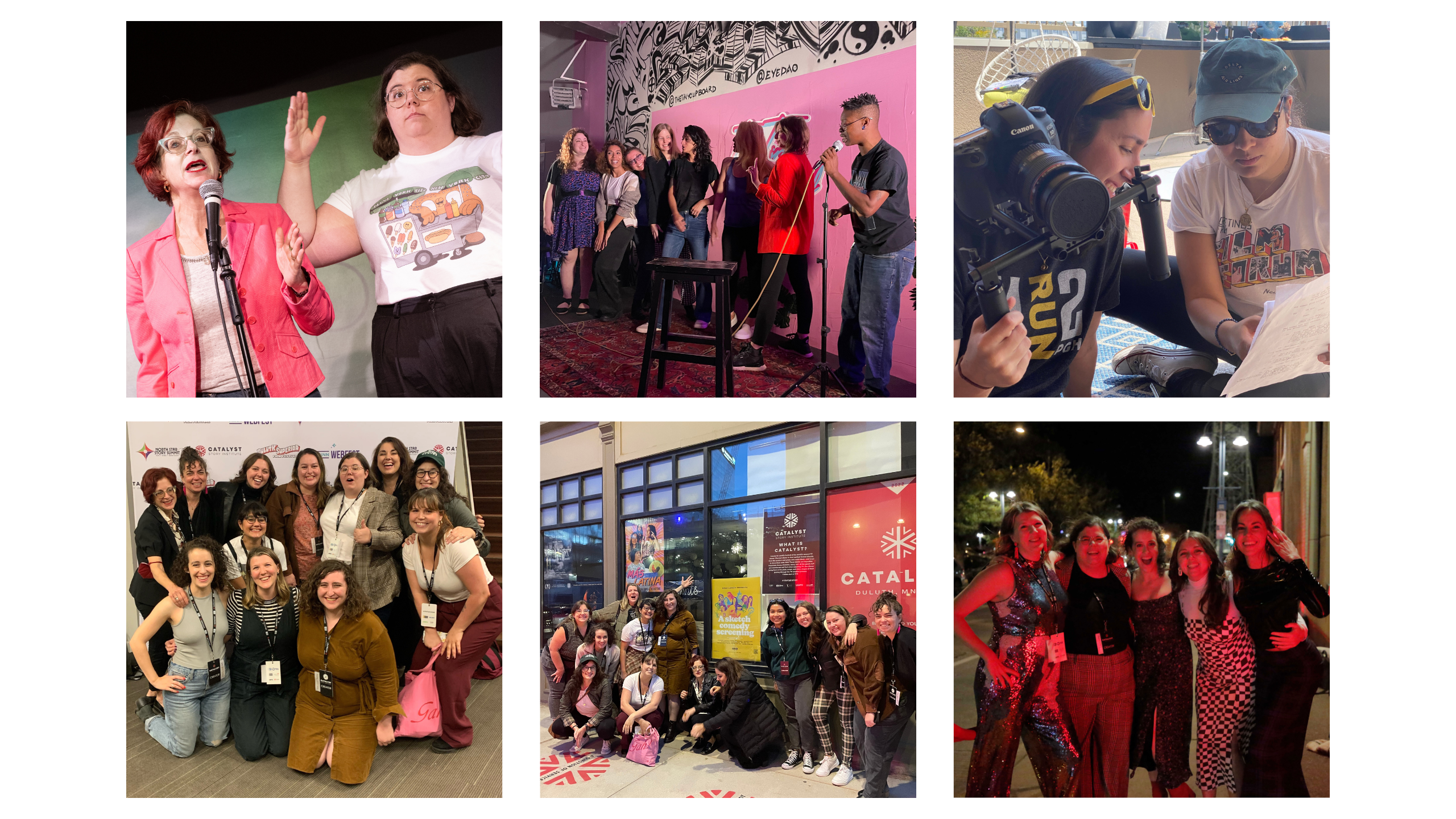 ---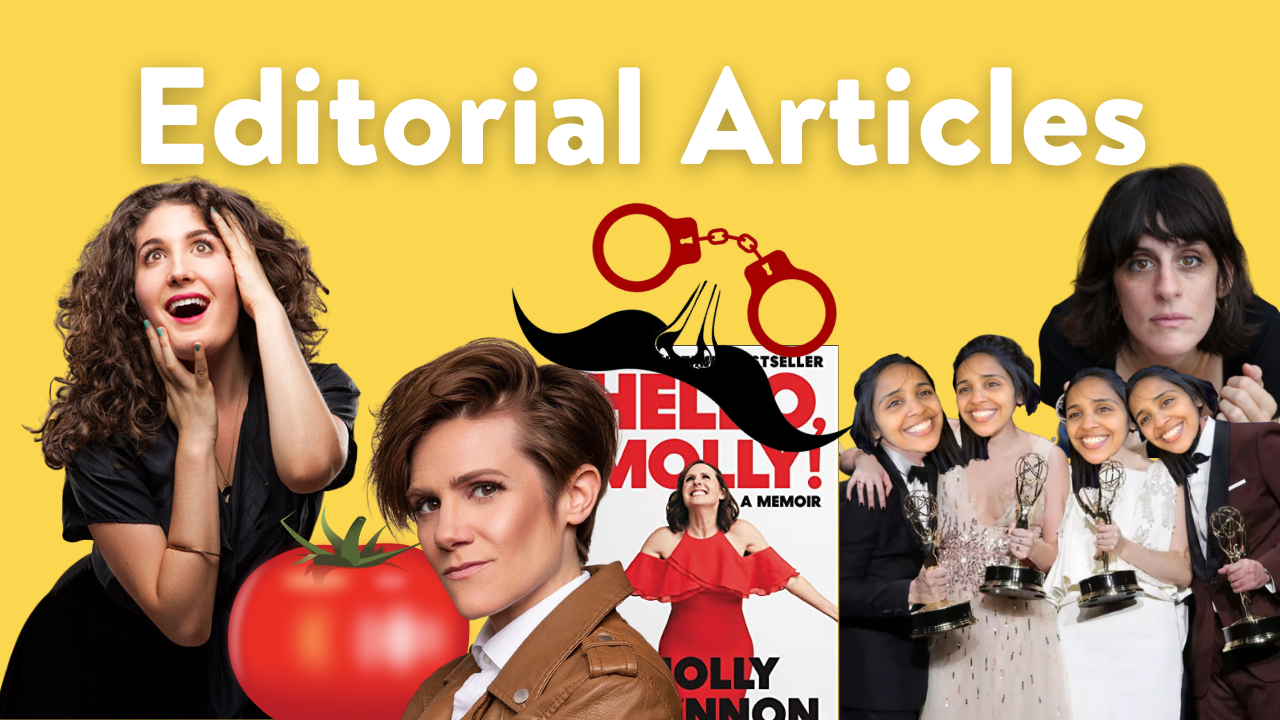 I recently performed my first joke about my experience as a survivor, and the guy who assaulted me was sitting in the front row.  – Kaitlin Goldin
I like to separate art from the artist."…Pair it with Franzia's California Rhine Wine, a wine that claims to be both from California and grown exclusively along the Rhine river in Germany. Both are fucking nonsense. – Gwen Coburn
Comedy can be empowering, but empowerment is not the same as a power fantasy. A power fantasy steals power. Empowerment, instead, questions powerful people and encourages the audience to realize their own power. – Em Haverty
Like, it genuinely seemed like this marching band was walking me home from the grocery store. Those things happen in life. And I just feel like that's the stuff I make. – Emma Tattenbaum-Fine
Mischief before all else. Taking risks, having fun, and joyfully encouraging chaos is just a better way to live. – Maggie Scudder
I can't get him out of my head.
What a gorgeous, ripe tomato…and he wants to be with me? – Dierdre Manning
On my way upstairs, I've spilled some of the coffee onto my thigh – but no scalding beverage can burn away my excitement for Kate Berlant's new comedy special, Cinnamon in the Wind, streaming on Hulu. Sitting on my bean bag, ice on my raw, blistering skin, I press play. – Tessa Abedon
---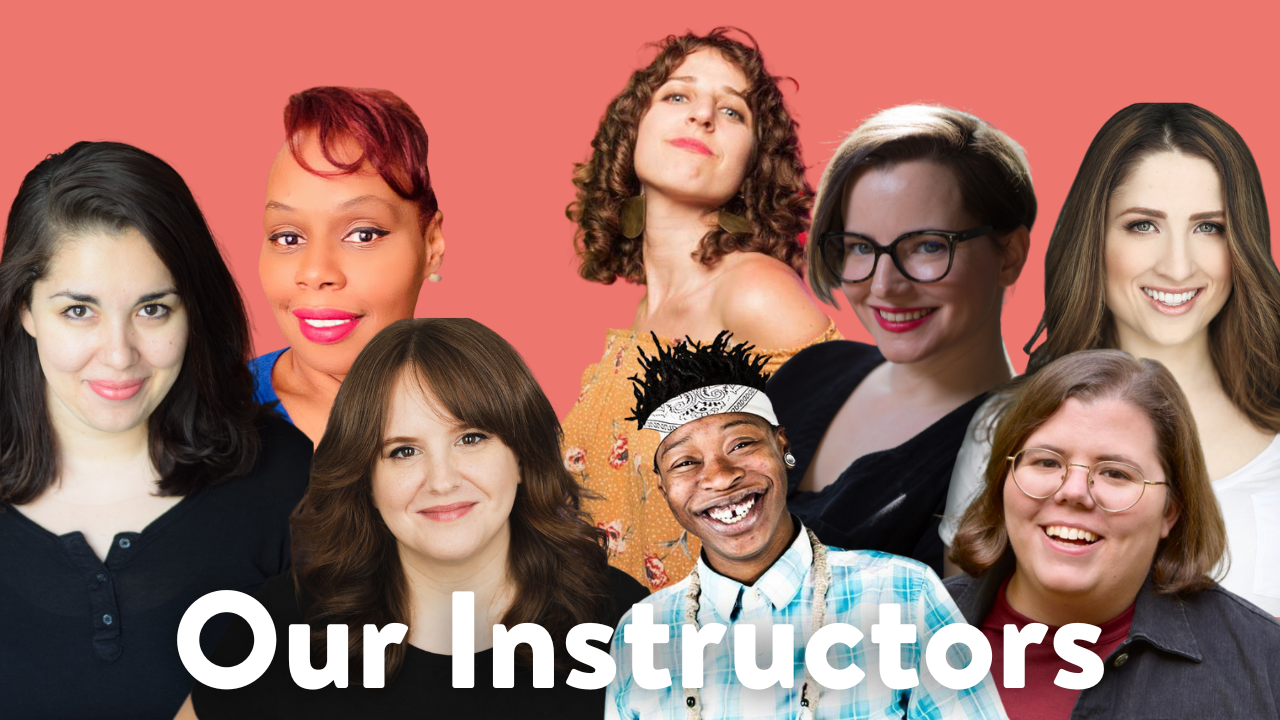 "Maggie's class was the first time that I ever felt like I could truly possibly be a comedy writer." – Ayla
"I absolutely love taking courses with Elsa Eli. They are energetic and funny. I learn a lot just by listening and watching their comedy during class and outside class." – Rahkie
"Bonita was great. I loved her enthusiasm and how supportive she was of all of us." – Jeanne
"Ryan's class has been incredible in boosting my confidence, teaching new ideas, and helping me to think holistically about the industry." – Kristina
"Ana is great! Truly so encouraging and sweet." – Sam
"Brittany is a ball of energy, masterful at directing the class, knowledgeable, kind, and fun." – Jeanne
"Stacy was great and made learning so easy!" – Bonita
---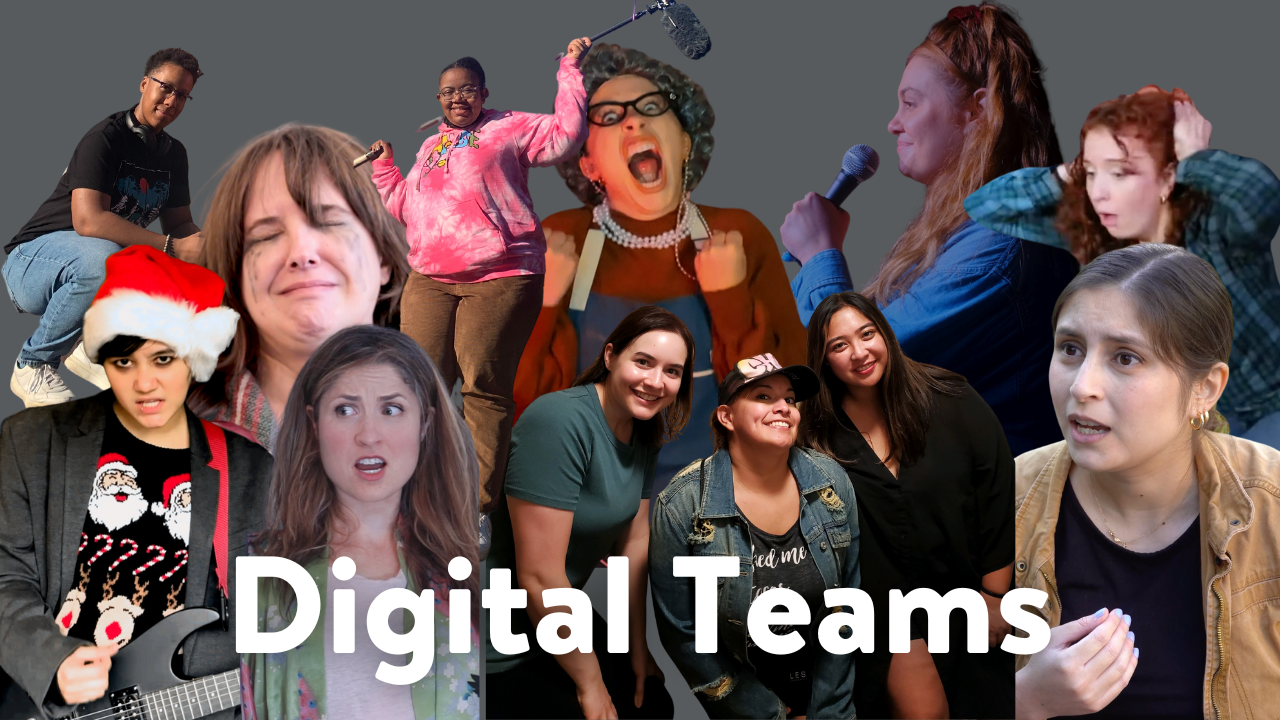 It started with a tweet (shout out to the incomparable Ana Bretón) and a dream. Now there are TEN digital teams, made up of 100% women and non-binary folks, making funny stuff all over the country.
---

GOLD Club classes + workshops
Standup 101
Still Standing (intermediate standup)
Improv 101
Storytelling 101
Sketch 101
*NEW* Sketch 201: Advanced Sketch Writing
*NEW* Sketch 301: Make Your Show Happen!
*NEW* Sketch 301: Producing Digital Sketches
*NEW* How to Run Your Comedy Career Like a Business
*NEW* Post Production + Social Media
GOLD Label courses
Develop + Pitch a TV Show
How To Make a Web Series
*NEW* Directing/Producing Comedy Shorts
Events + festivals
Catalyst Content Festival
Q&A with Beth Stelling
GOLD Comedy Live! in NYC
*NEW* Miami Improv Festival
*NEW* GOLD Pitch-A-Thon
*NEW* GOLD Comedy Live! in Chicago
*NEW* GOLD Comedy Live! in LA
And so much more! 
(All subject to change, get better, disappear, etc.)