Kaili Y Turner may relax, roll a blunt, and vibe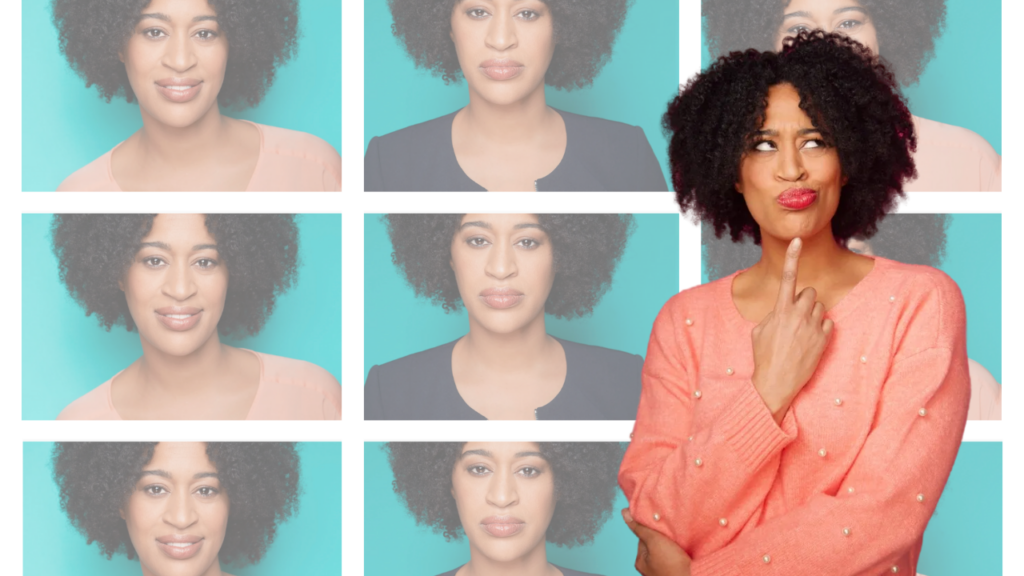 "I'm a Black Indigenous comedian, actor, writer, producer, and puppeteer. Born in Boston, MA., and raised between Boston and Mashpee (Indian Country), I've had the opportunity to live in and between three worlds: Being Black, Native and American. A lover of entertaining with a passion for Comedy. I love all things funny, and can still cry on demand with the best of them. I use comedy in all aspects of my art whether writing dramedies or my web series Fk'd Up & Fabulous or the many scripts I've written. I believe that comedy helps your audience to open up and receive more. I also love to be behind the camera as much as in front creating content and working with the various groups, organizations, and companies I've been affiliated with.
I'm a lover of live theater and feeling that audience connection. Some of my favorite performances: Fires in the Mirror by Anna Deavere Smith at the Actors Studio Drama School. Sketch- To Karen, With Love (Brooklyn), Grown Ass Women (UCB NY Maude Team), Rock the Bells Comedy a Hip Hop Variety show I created, and the Golden Gals an all-BIPOC female comedy group. Laughter is one of my favorite sounds. I've also created a solo show From Fk'd Up to Fabulous where I'm able to combine laughter with some of my darkest real-life truths. It's freeing to let it go with laughter.
I've had a great year! I'm currently back in Brooklyn with my two sons and our dog after spending five months in Chicago finishing out my SNL/Second City Scholarship and just finished an eight-week run in the New York Times critic pick's The Nosebleed by Aya Ogawa at Lincoln Center. I've started Starlight Performing Arts a program that I plan to partner with schools, organizations, and students looking for an outlet or to get into a program that will get them ready and provide resources for a career in the entertainment business." – Kaili Y Turner
---
What were you like as a teen?
I was very silly and creative, I was always making crazy faces and asking my friends if they would still be my friend if I looked like that. I would also make up songs and dances and have my siblings and friends perform with me. I was definitely a class clown in middle school and have always been the funny one.
Did you have an un-sexy starter job?
All my jobs have been un-sexy starter jobs, even the "civilian" work I often due between gigs is an un-sexy starter job until I attain all my goals and hit the heights I know I'm destined for. I've also gained skills and life experience from every job I've done that often can be used as fodder, filler, or make for great conversation. From GED teacher to Gate attendant at the beach, to a coat check girl–I hustle hard to get a check.
When you were coming up in comedy, what helped you stick with it?
I started in sketch and I still do it to this day. I love ensemble work, and being with a group. I'm also a comedic writer and I use my comedy as commentary as we all do, so that's what helps me stick with it, it's the passion and the love.
On your deathbed, what transcendent advice would you croak at a young comedian?
Stay true to your voice, never let 'em see you sweat. The most talented in the room doesn't always make it so be professional, be good to be around, and listen to your instincts their never wrong.
Best comedy advice you ever got?
Worst comedy advice you ever got?
"Lady comics can't get on stage and be cute, it'll turn off half your audience."
How has being funny helped you in your life?
Jokes help me to get through tough situations and using comedy helps me to express whatever social commentary I'm trying to get across.
What is your go-to routine when you have had a bad day?
If I've had a bad day I may relax, listen to music, roll a blunt, and vibe.
What specific things can a young comedy writer do to shape their voice? 
Hit the gym. Gym for comedians – practice. And depending on your genre: hit jams, open mics, network, watch comedy whether sketch, improv, or stand-up. Take a sketch or improv class, get your reps in.
Was there one person who inspired you to go into comedy?
Not one person– I came up in the golden age of the dawning of Black comedy so I had many inspirations but I grew up on In Living Color, Def Comedy Jam, BET's Comic View, Mad TV, and later The Chappelle Show, George Carlin, Richard Pryor, Eddie Murphy. Every Single person involved in these programs, those are my inspirations.
Do you have a writing routine? 
My routine is: when I have a project due or deadline upcoming–Write!
What single word always cracks you up?