Christi Chiello has had every job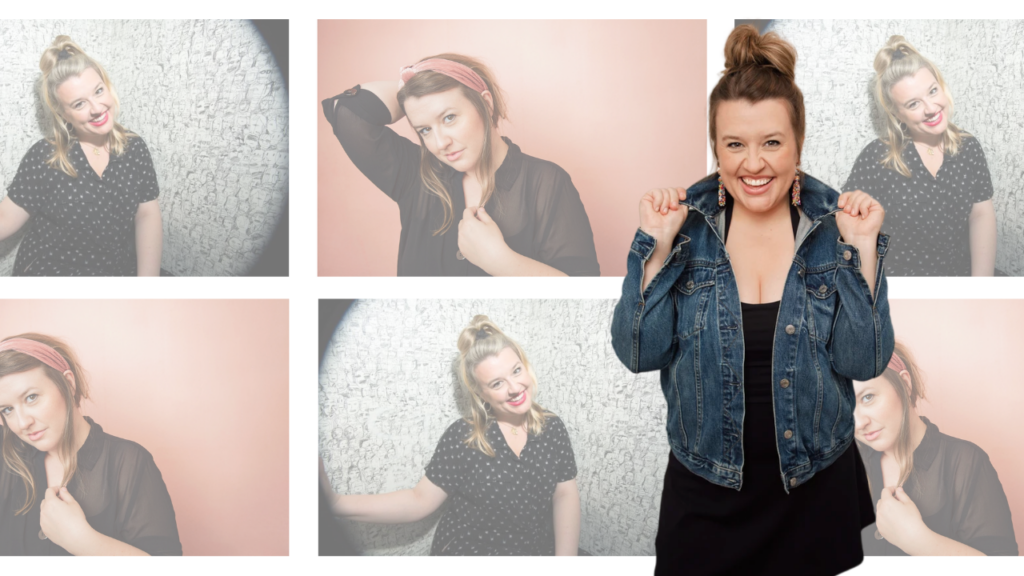 Christi Chiello is a standup comedian based in New York City.
Christi made her television debut on Comedy Central's Roast Battle, opposite legend Jimmy Carr. She was featured on Comedy Central Stand Up Featuring, This Joka presented by Will Smith, TruTV's Rachel Dratch's Late Night Snack & Comedy Knockout, Kevin Hart's LOL Network, Chris Gethard Presents & IFC's Comedy Crib. 
Christi was named a 'New Face of Comedy' at the International Just For Laughs Comedy Festival. Her one-woman show It's Christi, B*tch! at Joe's Pub was featured in the NY Times and hailed a "must-see comedy event" by Time Out New York. Christi is an accomplished voice-over artist, currently featured on PBS's Pinkalicious and Peterrific & Adult Swim's Teenage Euthanasia. 
Christi is a co-founder of The LaughtHER Collective, an educational organization dedicated to amplifying womxn+ & diversity using techniques of comedy. She performs regularly at comedy clubs in New York City & tours nationally as the opening act for Nicole Byer!
---
What were you like as a teen?
I like to think I was funny as a teen! But back then, being funny just meant, like, quoting Ace Ventura…and later Anchorman (I still think that's funny)!
I did a ton of musical theatre growing up and I always played the funny parts, mainly because my natural voice is quirky and weird so people always wanted to laugh at me. I didn't have any comedy-specific goals but I was already on stage and very much in love with comedy. My earliest comedic influence was In Living Color for sure. I loved wild, physical, in-your-face comedy but didn't have my own voice yet. So, I was funny but only because I could closely mimic other people's funny.
Did you have an un-sexy starter job?
Oh God, yes. I've had every job. I was an elf in the Providence Place Mall when Santa came to town. I worked retail, waited tables, and for a million years and I was a nanny for very wealthy NYC families! I've always had to pay my own way, so working day jobs was a must for me. Looking back, I'm grateful for that. It showed me very early on how important comedy was to me and how hard I was willing to work for it.
When you were coming up in comedy, what helped you stick with it?
I started doing improv and then learned early on… I don't like improv. But I do like Improv's hot cousin, standup comedy. I took classes that helped me find community back in the late 2000s. And for years I would do maybe one bringer show a month and I truly thought that was "doing comedy." I didn't start doing this "seriously" until around 2011 I'd say. That's when it became constant.
Have you ever dealt with trolls? 
Oh yes! More than most. I was one of the few women to compete in Roast Battles when they first started at The Stand. Well, they started at the Comedy Store in LA but later moved cross country. I had to roast battle men of twice my experience. I loved it!! And I got pretty good at it.
My TV debut was on season 1 of Comedy Central's Roast Battle and I battled Jimmy Carr. But roasting brings out the trolls who think that just because I roast, I want to be roasted… all the time. Most of my roast videos on YouTube are just trolls. It was really hard at first but I learned early on you CAN NOT read your comments. Ever. Don't ever do it. Their opinions don't count. It's cowardly and standup is f*cking brave! That always makes me feel better
On your deathbed, what transcendent advice would you croak at a young comedian?
Don't compare yourself to anyone else. You're on your own journey and there are a million ways to do this! Define your own relationship with standup. And lastly, find joy outside of this business. Don't let it consume you!
Best comedy advice you ever got?
That it's important to actually have a life outside of comedy.
Worst comedy advice you ever got?
Anything that's like "rise and grind" or "I'll sleep when I'm dead!!!" I don't subscribe to hustle culture. I think it's toxic!
How has being funny helped you in your life?
Laughter is incredibly healing. It brings people together. It has helped me with grief immensely. It has helped me build and maintain relationships. It has helped me connect with students as a teacher. The tools you learn doing standup comedy are highly transferrable. Standup skills are life skills, truly. I am a much better listener, collaborator, leader and all-around creative because of standup.
What is your go-to show or movie to watch when you have had a bad day?
New Girl. I binged it during the pandemic and I love it so much it's humiliating.
What specific things can a young comic do to shape their voice? 
I would work on developing your point of view. List things you love/hate/are embarrassed by. That sort of thing. Always lean into your point of view and build with specifics. Write about the topics you feel you could easily talk about for hours. Don't worry too much about "finding your voice"–that really does happen more organically over time and it's better not to force it.
Was there one person who inspired you to go into comedy?
Giulia Rozzi
. I saw her do a one-woman show at UCB and thought she was so vulnerable and I knew that I wanted to be vulnerable in my comedy. Also,
Jo Firestone
is a massive influence on me and always will be.
Do you have a writing routine? 
Nope! I found morning pages (from the artist's way) helpful at first, so I do suggest you try that. I'm a natural journal girl and a huge fan of the "free write." I am rarely writing to be funny, I'm just writing to find premises–premises before punchlines!
What single word always cracks you up?