How to get a job in comedy writing and production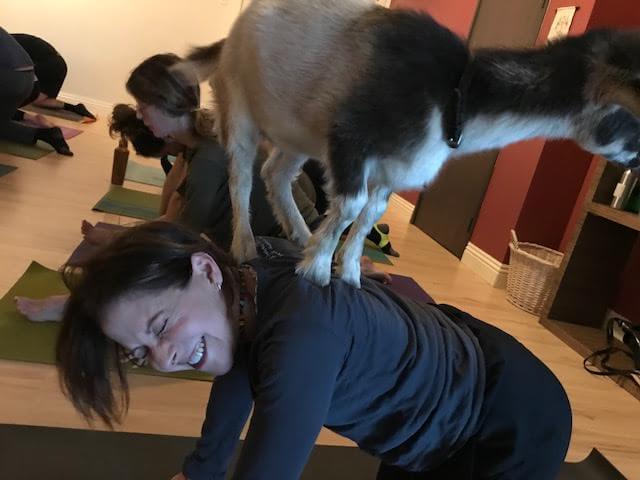 "Comedy" means a lot of things. While many of you want to PERFORM comedy, many of you just want to be IN comedy, or NEAR comedy—as a writer, producer, manager or agent, club owner…so many options! We're here to help you figure out how to get there…with people who ARE there. This week we chat with: longtime (and hilarious) Netflix TV writer and producer Nancy Cohen.
What's your job/job title?
Co-Executive Producer (which is just a fancy title for "writer who's been doing it a while").
Did you always want to do this job?
I worked in TV production in my twenties, while dabbling in writing. I just didn't have the confidence to pursue it seriously. I'm glad I waited because I collected many stories…just by living.
What do you love most about your job?
Writing a scene in, let's say, a bakery. And then a couple months later a crew is hammering away, building a bakery. It's insane. Also, writing has kept me happy and sane during the pandemic. There's nothing like escaping the real world to go into your own made-up world.
What is most challenging about your job?
Knowing when to keep my mouth shut and when to open it! That took me YEARS. People who are writers' assistants learn this firsthand because they work in the room. But I began my career working on set so I had no clue how the room worked. 
It's also important to not take things personally. People tell me I have a thick skin, which also took years. In my twenties, I was the first to run to the office bathroom for a quick cry.
Since I'm working remotely now, my pitches are via Zoom. At first it was challenging, but now I just put my pitch document up under the computer's camera and read it as if it's a teleprompter. It's a great comfort to have the words right there.
Are there challenges in your job related to your being outside the straight-white-dude norm?
The challenges: those dudes stick together and have each others' backs. I think women have to work harder to prove that we're good at our jobs. But now, more women are getting staffed on shows because guess what: they NEED us. Now I feel like it's a bonus to be female. We knew this all along but finally, they've figured it out! Embrace your POV.
What skills are the most important to have for it?
Having a unique voice and perspective and finding the funny in all situations.
Can those skills be developed in other jobs? 
We write as a team so being able to collaborate is key. If you can get a job as a writers' assistant or P.A., you'll learn how the TV machine works, which will be very helpful.
What is the most important thing a teen or young job-seeker can do if they want YOUR JOB? 
Get any job on a TV show. Do the grunt work and keep writing every day, even if it's just a couple of paragraphs in a journal. Because when you're older, you'll go back to those journals for material! See movies, watch TV shows, read books, figure out how YOU want to express yourself then go for it. And then go for it again and again and again. The more you write, the better you'll get. Also, remember that everyone's first drafts suck; writing is rewriting.
Want more comedy inspo? Of course you do! Check out more mini Q+As.
---
After stage managing and fetching people things for years in New York, Nancy Cohen moved to Los Angeles to be a television writer. She has written on numerous shows, including The King of Queens, Sabrina the Teenage Witch, Gravity Falls, Fuller House and all four seasons of Alexa & Katie. She's currently writing a pilot for ABC Studios and pitching two others to various streamers. Nancy lives in Hollywood with her husband, Brian Frazer, also a writer, and dog Hubbell, not a writer. In her spare time she tap dances.
---