Pam Severns was inspired by Steve Martin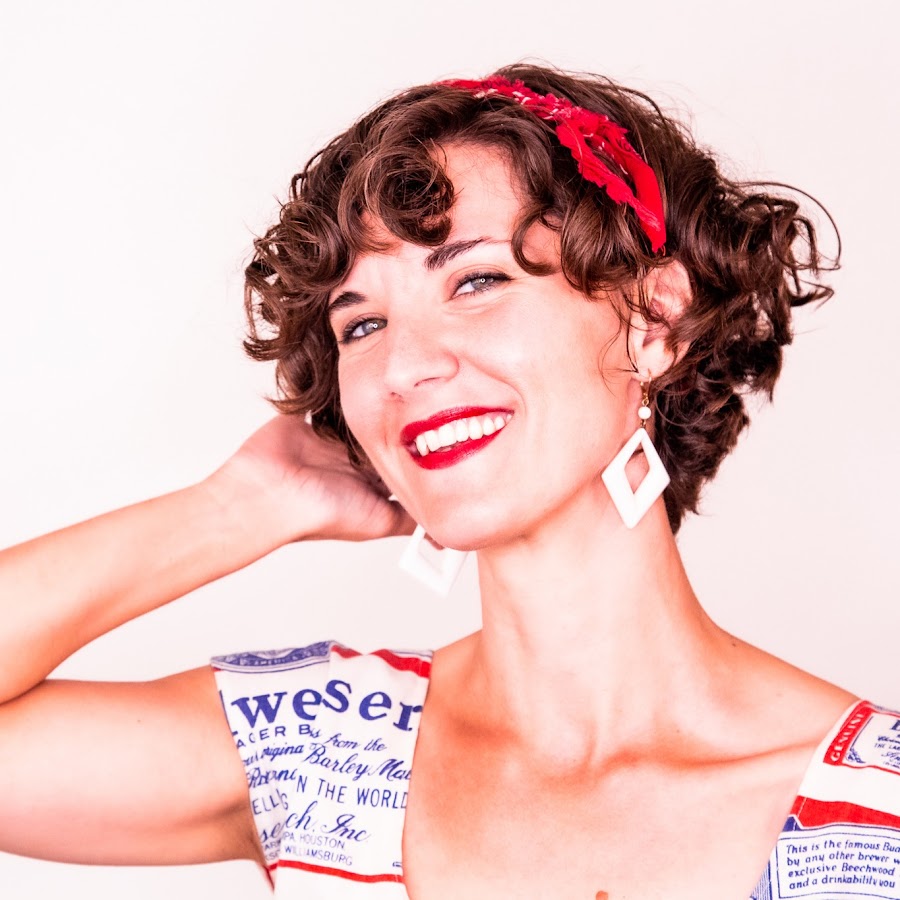 Pam Severns is a comedian and performer for stage and screen. She is a recipient of a Jim Henson Foundation grant for her live comedy and puppetry. Her award-winning short film, Bunny Love, is available on Amazon Prime. She has performed from sea to shining sea – from SF Sketchfest to Coachella to the National Puppetry Festival – and many other places that can be found on maps.
---
Favorite response to a heckler or troll?
Since I'm primarily a non-verbal performer, I shoot them a sassy look. It gets a laugh and shuts them up.
Describe your worst gig.
No one goes to a dive bar to see a puppet show, but my worst shows were all shitty bar gigs. But hey, it was stage time and those shows sure do thicken the skin.
What were you like as a teen? (Did you have comedy #goals? Were you already funny, or not so much?)
I was homeschooled as a teen, so that tells you something. Since it was the height of the X-files and I was a pubescent girl, I printed a photo of David Duchovny's head and glued it to a wooden spoon so that I could have a boyfriend. That was me.
What's your first impulse when someone says "women aren't funny"?
I give a cosmic eye roll.
When you were coming up in comedy, what helped you stick with it?
Getting a laugh from a crowd is a very transcendent experience and I kept seeking it out like an addict. I also came to comedy with a very different kind of act – puppets! Audiences responded to that in a really positive and encouraging way. They were charmed. I felt like I was doing something special, and that kept me going.
Best comedy advice you ever got?
It wasn't advice per se, but I once went to three shows in one night with an established comedian who did the same set on all three shows, and the audience response was very different for all of them. That's a good lesson in the cocktail of things that can make a show good or bad.
Worst comedy advice you ever got? 
Any advice I've received from older male comics has tended to be wrong for young female me. Their male experience is very different from our female one.
How has being funny helped you in your offstage life, either recently or when you were younger?
Being funny grabs people's attention and makes you charming. That's powerful. It's also my favorite compliment to receive.
Was there one person who inspired you to go into comedy? If so: Who, why, how?
Steve Martin. I grew up watching the first season of SNL. He's relentlessly silly and not afraid to act dumb. And he started out as a magician. I just love that.
Feelings about the word "comedienne"?
It makes me think of Gilda Radner because I think she was called a comedienne a lot, so I can't say that I hate it (but I want to).
On your deathbed, what transcendent advice would you croak at a young (female/non-binary) comedian?
If you want to be good at what you do, get as much stage time as you can – even if it's at shitty bar shows. And don't be afraid to bomb and go towards the fear.
What single word always cracks you up?
Onomatopoeia, because I can never say it.