Nicole Kronzer was 'oh so nerdy' as a teen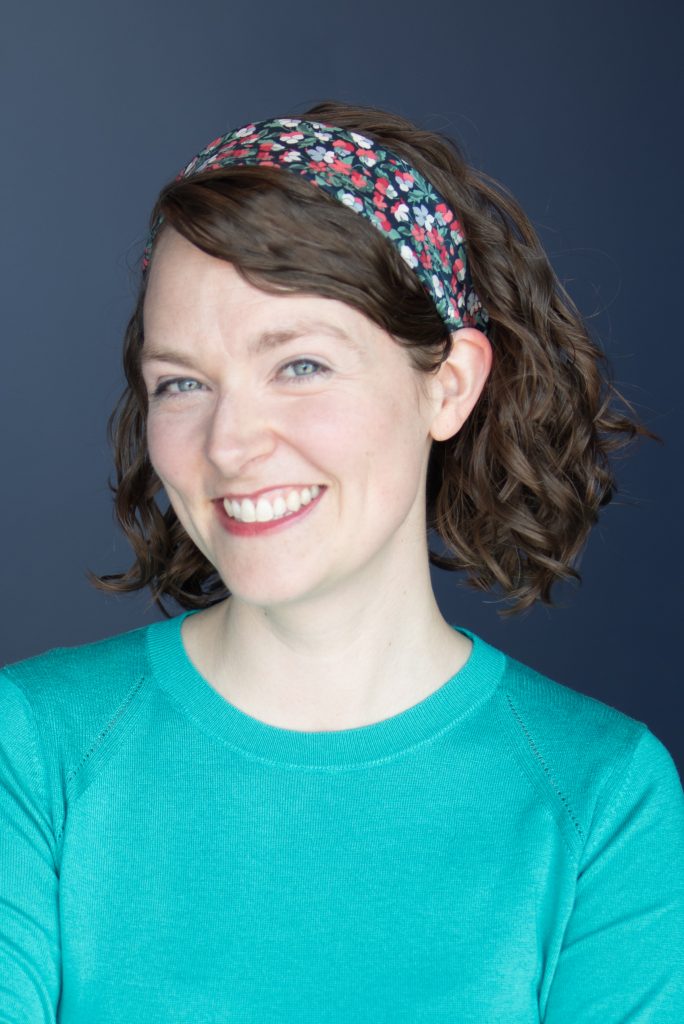 Nicole Kronzer is the author of the young adult novels Unscripted and the forthcoming The Roof Over Our Heads. Unscripted was named a Best Book for Young Adults by the American Library Association and was a Minnesota Book Award Finalist.
Nicole is also a high school English teacher and former professional actor/improviser. She loves to knit and run (usually not at the same time), and has named all the plants in her classroom. She lives with her family in Minneapolis.
---
Describe your worst gig.
I made a Grover Cleveland joke assuming the audience knew he was the only U.S. president who served two, non-consecutive terms. Because trivia about 19th century presidents is so in the zeitgeist. (It got worse after that.)
What were you like as a teen? (Did you have comedy #goals? Were you already funny, or not so much?)
Oh, so nerdy. Alternating moments of over and under confidence. I was on my high school improv team and in all the plays, but was only funny when it came up naturally–not when pressed!
What's your first impulse when someone says "women aren't funny"?
To write a whole YA novel about it.
When you were coming up in comedy, what helped you stick with it?
My super supportive college improv team, Pirate Factory.
Best comedy advice you ever got?
Don't try to be funny. Just be honest.
Worst comedy advice you ever got?
Girls aren't ever going to be as funny as guys. Get used to it.
How has being funny helped you in your offstage life, either recently or when you were younger?
It's my favorite barometer meeting new people. If they laugh at my jokes, I know we're going to get along just fine. If they don't, I know not to waste my time.
Was there one person who inspired you to go into comedy? If so: Who, why, how?
My dad. Growing up, he would start doing bits, and my sisters and I would play along. For me, comedy started out meaning family, and love, and joy.
On your deathbed, what transcendent advice would you croak at a young (female/non-binary) comedian?
Trust yourself!
What single word always cracks you up?
Asshat.
---
Connect with Nicole on Instagram.