Jenn Welch wants you to lean into the bomb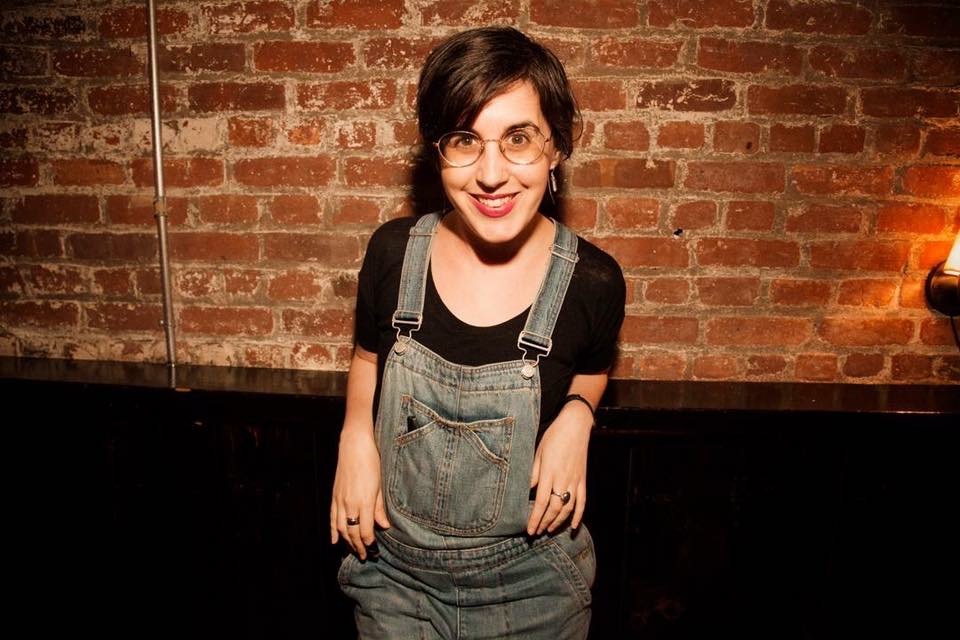 Host Jenn Welch (Cosmo, Washington Post, The AV Club, @DeadDadTinder, lady with ADHD) coined the term "LadyHD" 12 years ago when she was diagnosed with ADHD at the age of 28 and then she got distracted and then two years ago she realized it was the perfect title for a podcast and now here she is, making a podcast. Join her each week for funny, meandering, honest chats with all sorts of ladies with ADHD. It's a weekly celebration of ladies with high-def brains.
---
Describe your worst gig.
A rowdy pub at midnight on a Friday in a brightly lit back room with no stage. It ended up being a ten minute conversation between me and the only person paying attention: a woman who questioned every premise before I could finish a joke.
What were you like as a teen? (Did you have comedy #goals? Were you already funny, or not so much?)
I was a very late bloomer who used comedy to make up for her lack of boobs.
What's your first impulse when someone says "women aren't funny"?
They aren't worth my time.
When you were coming up in comedy, what helped you stick with it?
I spent my twenties *not* doing comedy. No matter how bad a set goes, it can never be as bad as that.
Best comedy advice you ever got?
Record your sets and listen to them!! Immediately!! Use those recordings to rewrite!!
Worst comedy advice you ever got?
Never sit on the stool.
Favorite heckler or troll?
I love sharing a good silent beat with the audience before moving on with my set.
Feelings about the word "comedienne"?
It's fancy dumb.
How has being funny helped you in your offstage life, either recently or when you were younger?
It's definitely helped me process a lot of dark stuff. I think I wrote five minutes of material just observing people at my dad's funeral.
On your deathbed, what transcendent advice would you croak at a young (female/non-binary) comedian?
Lean into the bomb.
What single word always cracks you up?
Oboe.
---
Connect with Jenn on Instagram and Twitter.
And don't forget to check out her new podcast, LadyHD! Follow along on Instagram and Twitter.