Help! I'm maddened by March! #AskAvery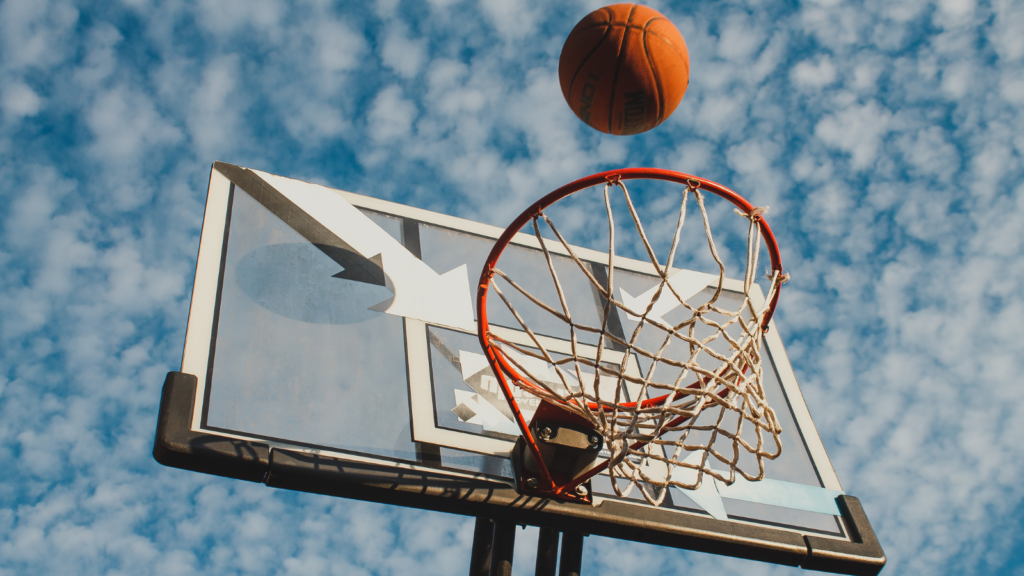 Dear Avery,
I've been hearing a lot about march madness. O.K. I've been hearing my dad yell about March Madness a lot recently. Can you give a summary so I can finally rekindle my relationship with him…. I mean be educated on big sports events?
Your Friend,
Baby Baller
---
Dear Baby Baller,
When March rolls around, everything is terrible: weird-ass weather, midterms, drunk Irish people. But there is one shining beacon of these four weeks, and that is simply March Madness. I was raised on those healthy fake wheat thins and college basketball. My name, Avery, may have had inspiration from a player William Avery, but please don't tell anyone. Therefore I am your perfect guide to get through the final four and let you in on some basic vocab. 
So you made it through the least important part of the month, getting rid of the fluff. 68 teams have been ranked and played each other. If you lose, you're out. No backsies. This means the best team can have a bad night and go bye-bye. Soap Operas need high stakes, don't they? They got to the Sweet 16 (no cake, unfortunately), to the Elite 8, and now the Final Four. 
The teams
Nova sports the Wildcats, so High School Musical fans listen up. Also, those fun little free throws players get when someone is a little too slap-happy? They're making about 83% of 'em, which might not be what you consider honor roll but for basketball, it is.
Unfortunately, one of their top players hurt his ankle and will be out for the final games, which means things are really going to heat up. Will they be able to pull it out for a win by coming together or will Troy Bolton choose to do musicals? 
Kansas's mascot is the Jayhawk, which is way more terrifying looking than it sounds. Toucan Sam went the wrong  way down the yellow brick road and ended up back in twisted Kansas. They're the only 'one seed' left in the competition, which means they were predicted to be the best, which comes with a boatload of pressure.
However, they're looking strong, tall, and way too tatted up to be the same age as me. Don't those guys have parents? They'll be playing Villanova to fight it out for a final spot, and I'll be reinforcing my remote. 
For journalistic purposes, I want to be transparent in my bias. I grew up a Duke basketball fan, and they happen to be the team I claim. I hope this doesn't get in the way of my coverage.
Duke reps the blue devils, because red is so 2008. Also, their coach is a bit of a legend. He's been with the team for 42 seasons, and this is his final season before retiring to (probably) Florida.
I did say this was like a soap opera, didn't I? Their team is young, most of their players are, scarily, younger than me. But who said freshmen are lame, I definitely haven't. 
And finally, the Tarheels, which I promise is not a slur. I double-checked. The Tar Heels are Duke's biggest rivals since the origins of college ball. And for the first time ever, Duke and North Carolina are playing EACH OTHER for a spot in the final two.
They've been playing pretty well in this tournament, especially this one guy with a huge beard who looks like a Mormon who ate too many Wheaties. Though I hate them with all my heart and avoid wearing light blue at all costs, they've been playing some pretty good ball. 
A little vocabulary lesson
Bracket – something your dad bet your entire college tuition on. He'll win it back next year!
Cinderella – a cinderella story is when a team that people thought would fail actually succeeds. That's right, it's not just a great movie with Hillary Duff anymore!
Big Dance – another word for the tournament, no dancing besides victory ones.
Doug Edert – a mustachioed hero who won the hearts of America after looking like your Mom's 70s crush and making one OK shot.
One Shining Moment – this is the season finale moment. At the end of the tournament, there's a 10-minute long compilation of the best moments. An acceptable moment for men to cry. 
Now go mend that father-daughter relationship! 
Love,
Avery