For Cat Cohen, being funny is all that matters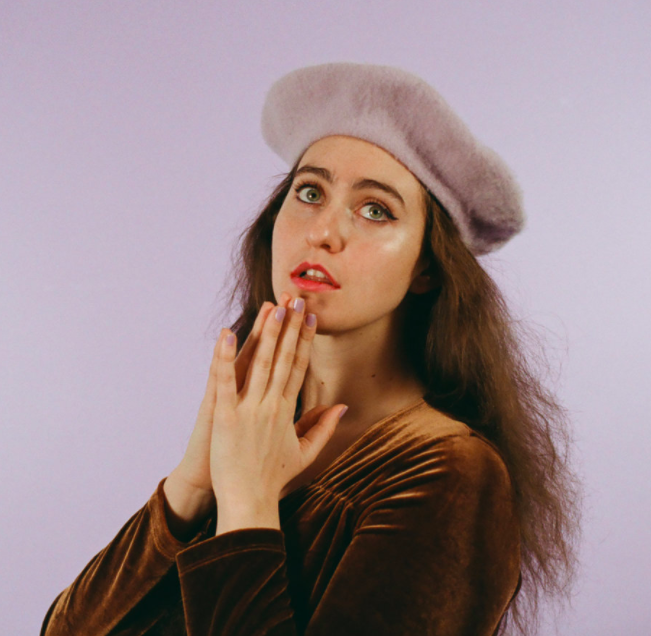 Catherine Cohen is a comedian and actress based in NYC. She hosts a weekly cabaret show at Alan Cumming's East Village venue, CLUB CUMMING, and co-hosts the popular weekly podcast, SEEK TREATMENT. Catherine can been seen in the most recent season of HBO's HIGH MAINTENANCE, as well as the final season of BROAD CITY.  Later this year she will appear opposite Kumail Nanjiani and Issa Rae in Michael Showalter's feature for Paramount, LOVEBIRDS. She was recently featured in FOX'S NIGHT OF COMEDY 2018. Her writing has been featured on Splitsider, The New Yorker, The Huffington Post and New York Mag's The Cut. TimeOut named her one of Five NYC comedians to look out for in 2018. Catherine graduated from Princeton University with a degree in English and Theater.
---
Favorite response to a heckler or troll? 
Okay you're obsessed with me.
What were you like as a teen? (Did you have comedy #goals? Were you already funny, or not so much?)
Horny, single, braces for 3 full years.
What's your first impulse when someone says "women aren't funny"?
How vintage!
Was there one person who inspired you to go into comedy? If so: Who, why, how?
I remember seeing John Early and Kate Berlant's "Paris" video when I was in college and just thinking "WHATEVER THIS IS, I WANT TO BE A PART OF IT!!!"
When you were coming up in comedy, what helped you stick with it?
Addiction to attention
Best comedy advice you ever got?
Keep going.
How has being funny helped you in your offstage life, either recently or when you were younger?
Being funny is all that matters ultimately.
Feelings about the word "comedienne"?
Hahah if the shoe fits !
Favorite response to "What's it like to be a woman in comedy"?
Fab.
On your deathbed, what transcendent advice would you croak at a young (female/non-binary) comedian?
Omg try and enjoy it.
---