Carolyn Castiglia was raised by Rosie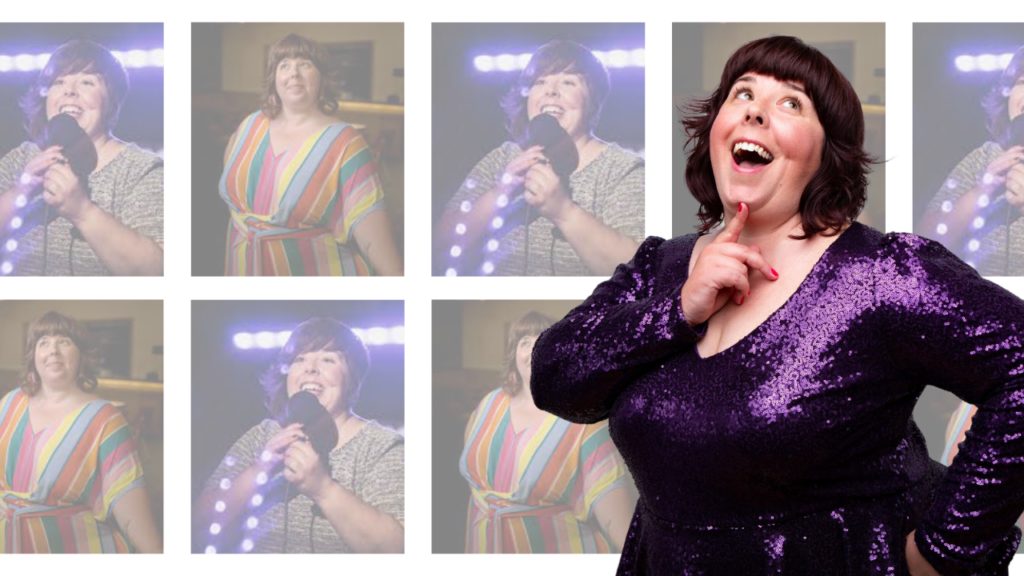 Carolyn Castiglia is a stand-up comedian known for wowing audiences with her high-energy performances and brilliant improvisation. She has appeared on Comedy Central, MTV, VH1, Lifetime, HLN, fyi, WE tv, Food Network, NickMom, Seeso and more. She performs regularly at renowned venues including Symphony Space, The Bell House, Union Hall, The Slipper Room, Littlefield, Caveat, Gotham, The Stand, Stand Up New York, and New York Comedy Club. 
---
What were you like as a teen? 
I'm lucky to have been a teen in the 90s (hell yeah Gen X!), so I got to watch tons of great stand-up on TV all throughout the 80s and 90s in middle school and high school. I LOVED stand-up but I don't think I understood it was something you could actually do as a career or even as an artist. I was just so amazed at all of these people being so funny that it seemed too magical to me to be something that was a JOB. I do remember watching Rosie O'Donnell host VH1 Stand-Up Spotlight and putting myself in her shoes, especially because her stand-up was so driven by characters, act-outs, and voices, and I loved doing accents and characters even as a kid. I also related to her because we were both raised by the television. Thanks, Mom! I mean, Rosie. I mean, Mom for letting Rosie raise me. It worked! I'm just one of Rosie's many kids.
Best comedy advice you ever got?
Worst comedy advice you ever got? 
"Don't lose weight because if you stop being fat you won't be funny." That's something a woman who wore opera gloves 24/7 once told me. Anything along the lines of, "Don't improve yourself in X way or you won't be funny" is a big fat LIE and should not be listened to at all. You can be happy and healthy and whatever else you want to be that's positive and STILL BE FUNNY! Take your meds, people! 🙂
How has being funny helped you in your life? 
Being funny helps me in every way, every day.
What specific things do you think a novice comic should do to shape their voice?
What is your go-to movie when you've had a bad day?
My comfort movies and shows are The Holiday, First Wives Club, the first Sex and the City movie, The Office, Seinfeld, and anything based on remodeling properties.
What single word always cracks you up?