5 hilarious musical theater songs—sung by women—that will cure what ails you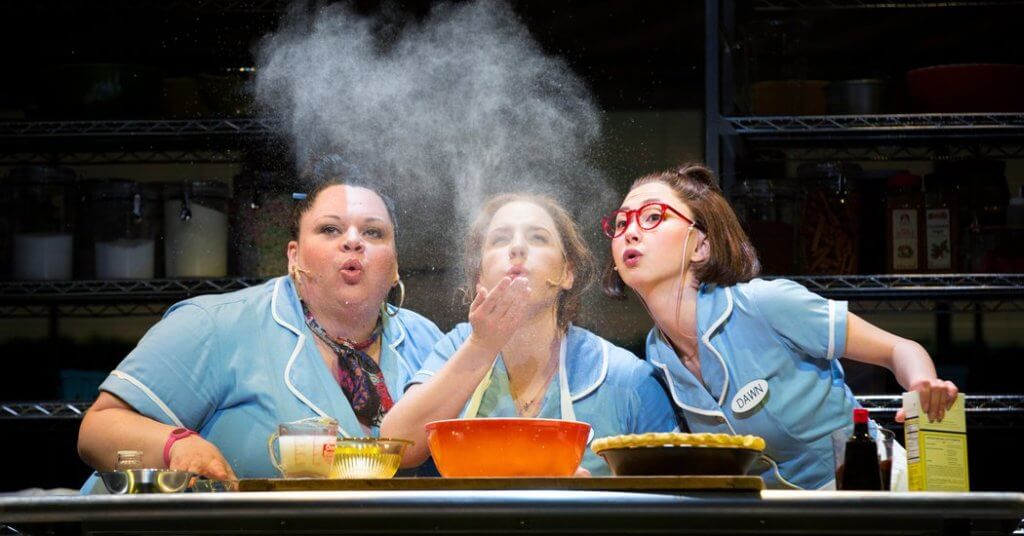 GOLD Comedy is the online comedy destination for women and nonbinary folks! If you're here, you're probably interested in funny women. Great! You've found your people, here. Check us out in GOLD Club, where we host classes, celeb Q&As, writers' workshops, and so much more. It's community + comedy at its very best. (Plus there's a 14-Day free trial! Woo!)
---
Music is one of my deepest passions, and I have always considered myself to be a true connoisseur. My preference is an elegant blend of Aerosmith/Elton John/Spice Girls, with a dash of Beyoncé and Bach if I'm feeling a lil' crazy. (Side note: I would be honored to DJ your next celebration or family gathering.)
But whenever I'm in need of a true catharsis, nothing gets the job done like a good show tune. In fact, singing show tunes always seems to be the best medicine for me, even if singing means tone-deaf-ly belting the soundtrack of Kinky Boots at my car windshield. And like a true alchemist, I have labored over the perfectly blended concoction of emotion, cleverness, and woodwinds to create the ultimate pick-you-up sing-along playlist.
At the risk of revealing far too much of my inner self to the Internet, I give you folks this bad boy: 28 of my favorite musical showstoppers, each with its own unique flavor of Broamedy (Broadway comedy; the trademark's still pending but I swear it's gonna catch on) to make your day a little more dazzling.
Here are five highlights from my list. The rest are similar enough in tone that it'll become clear why they're each there about halfway through the bumper-to-bumper traffic on the Gowanus Expressway.
1. "Do the Sacred Mass," Sister Act
A nun walks into a bar, and walks out a musical legend. Playing Deloris Van Cartier in the original (and stacked) Broadway cast is the unstoppably sassy and ultra-talented Patina Miller, whose powerhouse voice makes this version of the number so memorable. But beyond my love for Miller, I am obsessed with the way that the song is able to turn ultra-serious religious references into a boppin' dance number. Absolutely hilarious.
2. "I'm Breaking Down," Falsettos
Following a mother whose life is falling apart as her husband leaves her for a man, "I'm Breaking Down" features the top-notch vocals of Stephanie J. Block as Trina. This incredible character number perfectly sums up one of the greatest pressures put on women: keeping it all together. Additionally, it offers an actually realistic representation of women's inner feelings (I know. I didn't think it was possible either!).
3. "Getting Married Today" from Company
An oldie but a goodie. On its surface, the song is about a woman getting cold feet on her wedding day, but it's really about so much more: Women, all of us, asking if marriage should  really be the goal. It moves so fast, like the heartbeat of a hummingbird, that you can't help getting amped as you skitter frantically through the lyrics. It's challenging — in the best way.
4. "The Negative," Waitress
Finally! A depiction of female friendship as being both hilarious and healthy. In this song, the characters Dawn and Becky try to convince Jenna to take a pregnancy test. All their nerves complicate the situation, leading to funny moments of confusion such as the part when Dawn accidentally reads the instructions in Spanish or the way Jenna reacts to finding out that she is, in fact, pregnant. But even faced with this stressful situation, the women come together in beautiful harmonies that give the song a heart-warming feel of unity and cohesion. My friends and I love to belt out this number for car karaoke.
5. "Changing My Major" from Fun Home
I'm still not sure whether I find this song more funny or heart-wrenchingly adorable. Medium Alison — so named because she's the second version of the show's creator, Alison Bechdel — beautifully describes being young, experiencing first love, and exploring sexuality. Bonus Fun Fact: Fun Home is the first Broadway musical with a lesbian protagonist, so singing along with its soundtrack actually helps smash the heteronormative patriarchy!
Like what you hear? Share this article with all your comedy/theater-loving nerds!
---
KAITLIN GOLDIN is a student, writer, actor, and devout McJew based in the Bay Area.