Gwen Rose is too pretty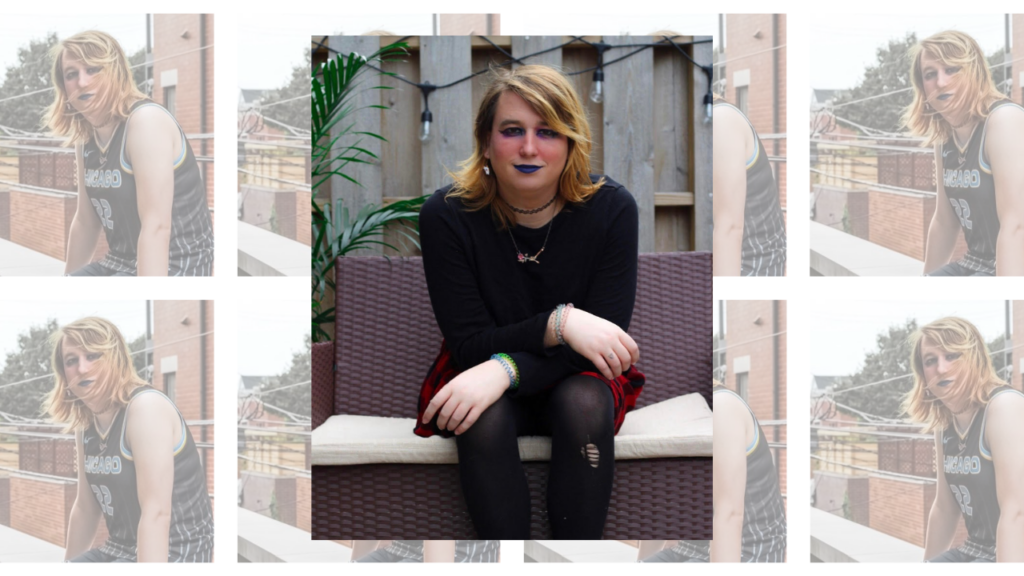 Gwen Rose isn't just the most well-known trans comic in Chicago, she is one of the most exciting new comics in Chicago, PERIOD! She recently won the first-ever "Fresh Faces" tournament at the world-famous Laugh Factory, beating out 20 other comics fresh to the Chicago scene. 
She has opened for national headliners like River Butcher, Bobcat Goldthwait, and Grace Feud. She produces her own show at the Lincoln Lodge and is a regular at the Laugh Factory. Gwen Rose is the future of comedy. 
---
Favorite response to a heckler or troll?
I've never really been heckled. I'm too pretty.
Did you have an un-sexy starter job?
I hate all my day jobs, I'm currently unemployed and looking, though. Plz
hire me
.
What were you like as a teen?
I wanted to do stand-up for my high school talent show but one of my best "friends" told me I would embarrass myself and talked me out of it.
On your deathbed, what transcendent advice would you croak at a young comedian?
There really isn't any point in comparisons.
Especially with cis men.
So many shows are booked just based on who they are friends with or who is the most annoying about asking for stage time. I think of this John Madden quote every day: "Don't worry about the horse being blind, just load the wagon." And I think what he was trying to say is that you just have to focus on your own work.
When you were coming up in comedy, what helped you stick with it?
I still feel like I'm "coming up" but I guess the answer is my undying love for stage time and attention.
Best comedy advice you ever got?
It's a Steve Martin quote: "Be so good they can't ignore you." Really the only advice I think makes sense.
Worst comedy advice you ever got?
I've been told that I should do less material about being trans.
How has being funny helped you in your offstage life?
I met my best friend through standup. I love her so much and can't imagine life without her now.
What is your go-to show or movie to watch when you have had a bad day?
This might be embarrassing but right now it's Tick… Tick… BOOM. I kinda feel like that's the exact moment I'm currently at in my own life.
What specific things can a young comic do to shape their voice?
I just think it's time and reps. And maybe your bestie drunkenly pushing you to be you on stage more.
Was there one person who inspired you to go into comedy?
Conan O'Brien. Watching Late Night with Conan O'Brien for the first time in the summer between 5th and 6th might be the single most life-altering moment in my life.
Do you have a writing routine? 
My brain never turns off and never shuts up. I'm kinda always writing.
What single word always cracks you up?