Bridget Everett is still naughty, despite roadblocks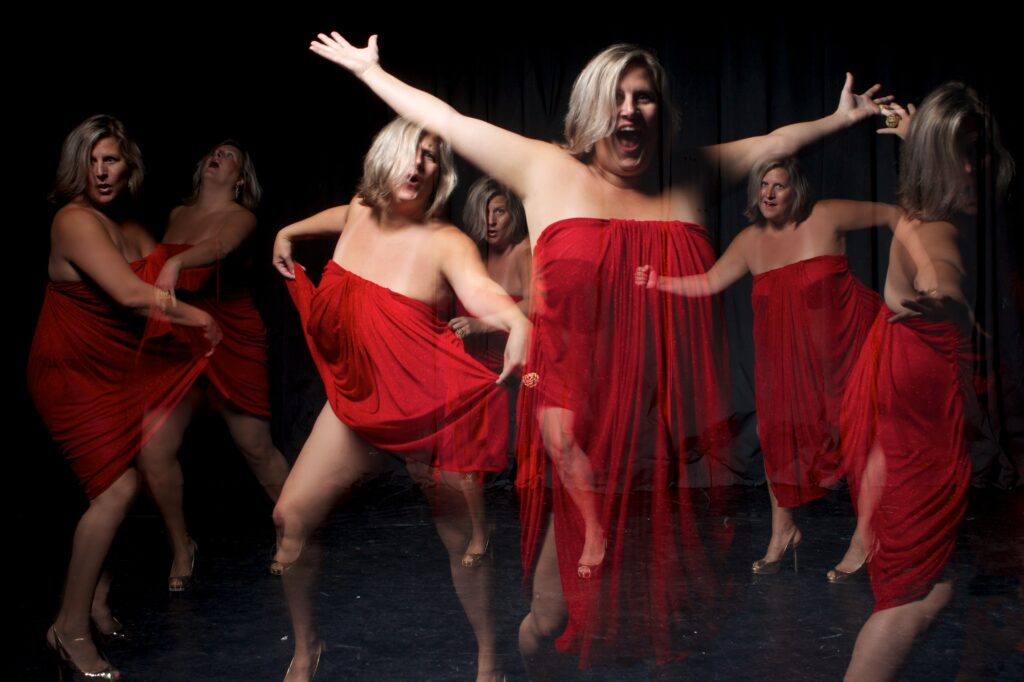 Bridget Everett has been called one of the "Funniest People in New York" by Time Out. Her film, theater and television credits include Inside Amy Schumer, Two Broke Girls, Sex And The City (movie), The Bleep Show w/Whitney Cummings, Bridget and Neal are F*cking and Adam Is Watching, At Least It's Pink, and most recently a guest spot at Carnegie Hall performing with the legendary Patti Lupone. Bridget has appeared at Montreal and Chicago's Just For Laughs Festival, HBO's Aspen United States Comedy Arts Festival, The Adelaide International Cabaret Festival, The San Francisco Sketchfest, FunFunFun, and The New York Comedy Festival.  Bridget and her band The Tender Moments just released their debut album ("POUND IT") and play to sold-out crowds across the country.
---
What single word always cracks you up?
What were you like as a teen?
I was a little naughty with a very foul mouth. Hit a few roadblocks in Kansas because of that.
Was there one person who inspired you to go into comedy?
I never really consider myself a comic or comedian. I'm a singer who tells stories. But my mom inspired me to be myself by being herself. She always believed I was special and would do something special. And here we are.
What's the comedy advice you ever got?
Do you. I wrote a song about titties that I thought was too silly. My friend, Adrock, said, "If silly worked for the beastie boys, it can work for you, too."
Worst comedy advice you ever got?
Try writing "smarter" lyrics. What the fuck does that even mean?
When you were coming up in comedy, what helped you stick with it?
I was having fun! I felt like I was getting to know myself better every time I did it. It's the best thing that's ever happened to me.
So, what are the worst gigs?
Any private event. They're never worth the money!
Favorite response to a heckler or troll?
What's your name? Nobody cares.
And your first impulse when someone says "women aren't funny"?
How has being funny helped you in your offstage life?
I'm actually not very funny offstage. I used to be, but who knows where it went. I like to let other people run the table when I'm off the clock.
On your deathbed, what transcendent advice would you croak at a young comedian?
Do you. Meaning, if it makes you laugh and you're being true to yourself, you're gonna do great.
---
Maggie Scudder runs the Editorial Content at GOLD. She is a writer, comedian, and NYC transplant. On her podcast, Edward is a Vampire, she is staunchly Team Rosella (RosalieXBella); on her TikTok, @wereplayinggames, she is very competitive. She loves sourdough toast, walking on boats, and the rule of threes.