Adira Amram uses comedy to navigate life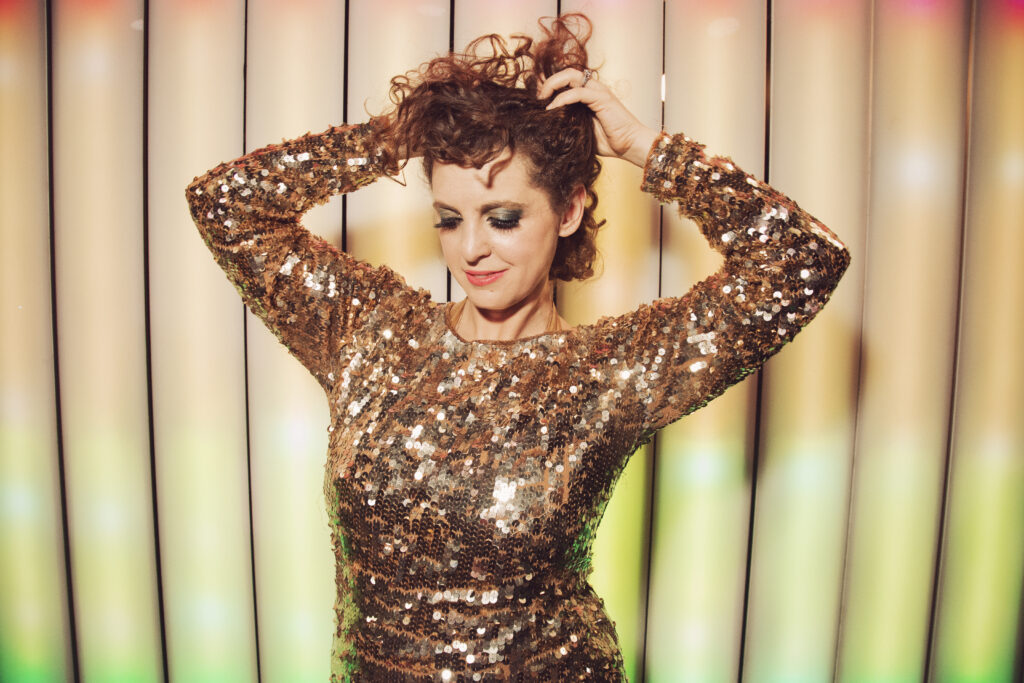 ADIRA AMRAM & THE EXPERIENCE is a satirical musical comedic group. Adira is a comedian, singer/songwriter, dancer, choreographer and writer. Jessi Colon is a dancer, teacher and choreographer as well as an accomplished pole dancer. Maresa D'Amore-Morrison is a multidisciplinary dance artist and choreographer. They are frequent collaborators of Kid Koala in addition to performing with other artists including Ophira Eisenberg, Broad City, Arden Myrin and Kristen Schaal. They released their first record Hot Jams For Teens on North Street Records. Their music videos have been featured on funnyordie.com, huffingtonpost.com and ucbcomedy.com.
_________________________________________________
Favorite response to a heckler or troll?
Who hurt you?
Describe your worst gig (noting that you survived).
I was on tour while I was 3 months pregnant in Brno, Czech Republic and the stage was literally multiple blocks of wood that were just next to each other. We were trying to dance while navigating from one rickety stage to another. Somehow no one fell! Oh also, you could still smoke inside (2013) and it was so hot that Kid Koala's records started to melt. It felt like going to a Bikram Yoga but with cigarette smoke. Wild times in Eastern Europe!
On your deathbed, what transcendent advice would you croak at a young (female/non-binary) comedian?
Enjoy the ride!
Best comedy advice you ever got?
Keep your eyes on your own paper.
Worst comedy advice you ever got?
I can't think of any because I must have ignored it.
How has being funny helped you in your offstage life, either recently or when you were younger?
It's what helps me navigate everything I do at all times.
What single word always cracks you up?
Dingleberry.
Was there one person who inspired you to go into comedy? If so: Who, why, how?
I saw the Wau Wau Sisters (Adrienne Truscott and Tanya Gagne) perform at the old Galapagos in Williamsburg in maybe 2002 or 2003 and as blown away by their performance. It transcended genres and was one of the most exciting and thrilling performances I had ever seen.
Feelings about the word "comedienne"?
It feels kind of old fashioned or like someone did a semester abroad.