Shayna Blass gave Segway tours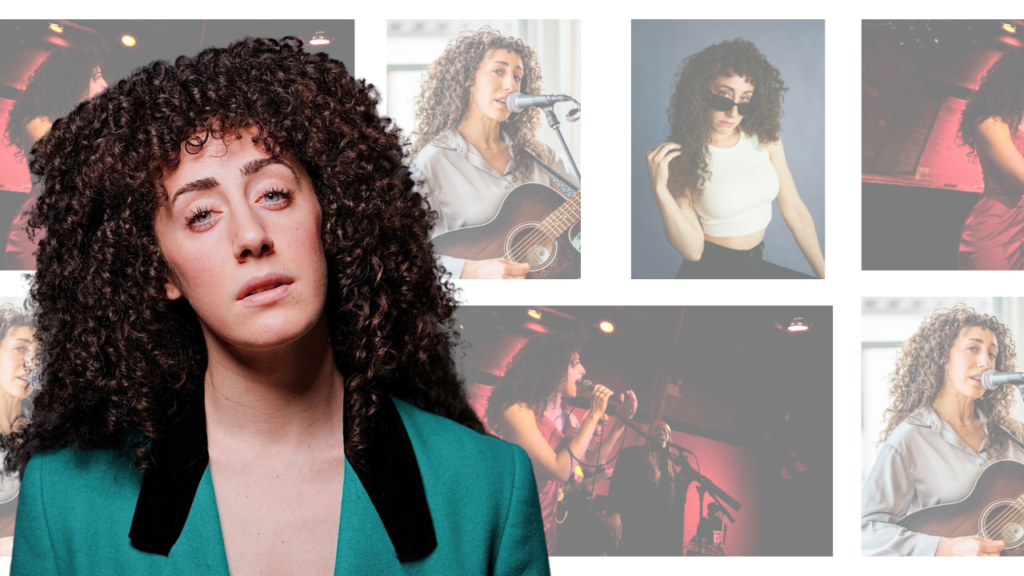 Shayna Blass is a musician, improviser, singer, and multi-hyphenate artist in Brooklyn. Born and raised in Maryland, she got onstage competitive dancing. If you were a kid in the 90s, living in the suburbs you were probably going to end up in a dance class. At 11 she started auditioning for musicals, going to college for training, and working heavily in the DC theater scene. A few years after that she put her first band together and that feeling instantly clicked. Moving to New York in 2017 she's still been on that performer's life hustle. She hosts a monthly singer-songwriter showcase at Pete's Candy Store called Shay & The Good People. Check out her podcast with the same name.
Come say hi over on Instagram: @shaynablass
---
What were you like as a teen?
I think I was! I did a lot of musicals growing up and I always play the silly, weird sidekick characters. I never wanted to be the leading lady or the ingenue. I always wanted the part that would make people laugh.
Did you have an un-sexy starter job? 
Omg, soooo many. I have had so many weird jobs over the years. In college (and a little bit after) I worked the entertainment tables at bar and bat mitzvahs. Wax hands, airbrush t-shirts, photobooths, etc. I was also a segway tour guide in DC for a few summers. One of the segways rand into my leg and the tire gave me a 3rd degree burn. Was pretty bad!
What do you consider to be your biggest comedy achievement to date?
I think just being on comedy shows is an achievement. I'm not a comic by trade, but I often get asked to play music on comedy shows and I really love being in that energy.
When you were coming up in comedy, what helped you stick with it? 
Stage time. Just being addicted to being on stage and communicating with an audience.
Have you ever dealt with trolls? 
I used to sing for this dance/cabaret troupe that would perform at The Duplex. I wrote a comedy monologue and would sing. One show a guy kept heckling me and I pretended he was my jealous boyfriend. It was some good back and forth.
On your deathbed, what transcendent advice would you croak at a young comedian? 
ONLY surround yourself with people who care about you and believe in you more than you do. And always save 10% of every paycheck.
Best comedy advice you ever got?
Believe in yourself first and take breaks when you need to.
Worst comedy advice you ever got? 
How has being funny helped you in your life? 
Oh, every day! It helps folks feel more comfortable around me when I can make them laugh a little bit.
What specific things do you think a novice comic should do to shape their voice?
Ah dang…I'm the wrong person to ask about that. But on a personal level to find one's voice means to know one's self at a deeper level. Spending time doing things alone has really helped me figure out who I am and how I want to interact with the world. Also, just putting in the hours. Trying to write, play, talk, work on as many shows as possible. You're going to mess up, you're going to make mistakes, you're going to have off crowds. All that helps fine-tune how you want to use your voice.
Was there one person who inspired you to go into the comedy world?
My dad was always into comedy. When I was about 13 he got me a big DVD set of all the I Love Lucy episodes and encouraged me to study her. Carole Burnett was also a huge inspiration for me.
Do you have a writing routine?
I write mostly in the cold/winter months (songwriting). I spend the spring and summer exploring and experiencing the world. I come back into hibernation and start writing.
What is your go-to show or movie when you've had a bad day?
I'm not the biggest movie person, but I have been turning to this dramatic Italian show on HBO called 'My Beautiful Friend'. It's soooo over the top; I love it.
What single word always cracks you up?