Mini Q&A with Abby Sher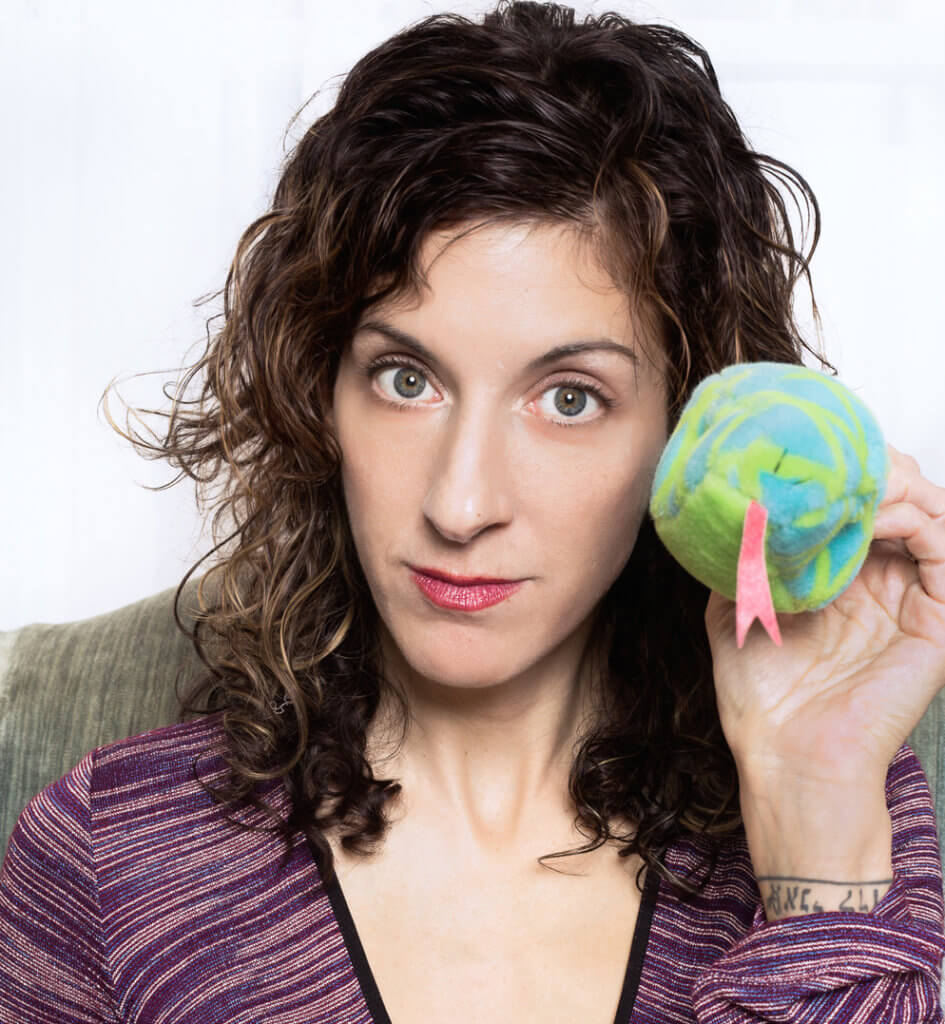 Abby Sher is a comedian, improviser, and author currently living in New Jersey. She was a member of the celebrated Second City comedy troupe in Chicago, before moving to Brooklyn, New York, and becoming a freelance writer. Her latest book ALL THE WAYS THE WORLD CAN END is available everywhere. Not to mention she's a friend of GOLD Comedy!
Favorite response to a heckler?
Hey, is that my rabbi?
BRIEFLY describe your worst gig.
Doing a comedy show at a country club and for our intro they announced all the members who had recently died.
On your deathbed, what transcendent advice would you croak at a young (female/LGBTQI) comedian?
BE LOUD!
What's your first impulse when someone says "women aren't funny"?
Start making monkey noises and throwing things.
When you were coming up in comedy, what helped you stick with it?
An old grumpy man who told me to stop being small.
Favorite response to "What's it like to be a woman in comedy"?
Vaginas have all the fun.
Was there one person who inspired you to become a comedian?
Gilda Radner – her wild leaping into walls, her Jewess jeans and gum smacks. Her raw honesty.
Feelings about the word "comedienne"?
Needs to come with cheese to be worthwhile.
---
Abby Sher is a writer and performer whose work has appeared in The New York Times, The Los Angeles Times,Self, Jane, Elle, and Redbook. She is also the author of Breaking Free: True Stories of Girls Who Escaped Modern Slavery, Amen, Amen, Amen: Memoir of a Girl Who Couldn't Stop Praying, and Kissing Snowflakes. Abby has written and performed for the Second City in Chicago and the Upright Citizen's Brigade and Magnet Theater in New York. She lives in New Jersey with her family.
Twitter: @abbysher
---
CARSEN SMITH (intern, branding and content) performs standup and improv in New York City. She co-created the improvised cooking show "I'll Have What She's Having," which ran at Nashville's Third Coast Comedy Club. @carsenasmith