Lisa Zambetti casts the funniest murderers on Criminal Minds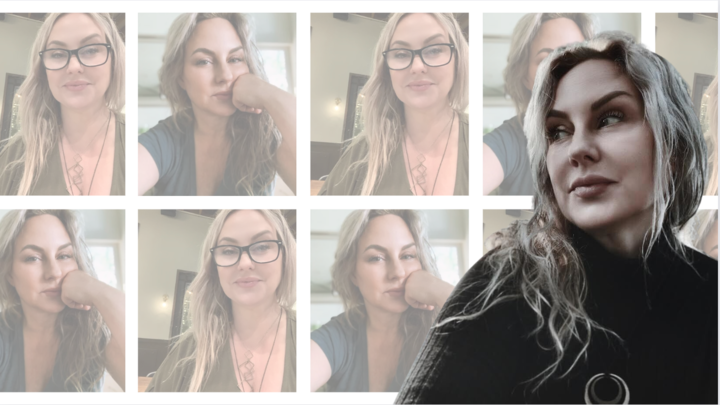 Lisa Zambetti, CSA, is a queer casting director, podcaster, mom of twins, and a Great Pyrenees puppy based in Los Angeles. She worked in casting on many comedies including Ryan Murphy's "The New Normal", Matthew Perry's "Go On" as well as Whitney Cummings' "Whitney" before her career went to the darker side of drama. She cast the long-running CBS series "Criminal Minds" as well as the spinoff "Beyond Borders", and was also on the casting team for the critically acclaimed FX pilot "Reservation Dogs".    She was nominated in 2023 as "Casting Director of the Year" for her work in the Video Game genre. She's worked on many AAA video games including "Star Wars Jedi Survivor". Lisa has cast many award-winning independent films including short films for Film Independent, AFI, USC, and others which have found homes on Netflix, Amazon Prime, and HBO Max. She is currently casting projects for Amazon Audible and also for Skydance Media. Lisa is an active member of the Casting Society's Equity in Entertainment branch. She is also on the advisory board for Hire Survivors Hollywood. You can listen to Lisa's podcast "Killer Casting" wherever you listen to your pods. 
---
What were you like as a teen?
Super awkward + shy on the outside, Cher + Madonna love child on the inside.
Did you have an un-sexy starter job?
Oh gosh: dog walker, hoarder apartment cleaner, waiter in the private dining rooms at the 21 Club, billionaire babysitter – just so so many jobs in NYC where I got to see all kinds of people from so many walks of life doing so much idiosyncratic shit. I loved it from that perspective, watching all of those lives, which is probably why I got into casting. I'm a total voyeur of the human experience.
What do you consider to be your biggest comedy achievement to date?
I worked on a lot of comedies before turning to casting psychopaths on Criminal Minds. It may seem like a weird pivot but comedy and tragedy are but a hairs width apart. Someone can be chasing you with a knife and it is funny…or it can be terrifying. And humor is different on procedurals, but it is there, you kind of have to sneak it in so the audience accepts it. So it always felt like a big achievement to cast a "comedy" actor in a more serious turn. Or a comedian who can put an interesting spin on an otherwise dry role. Or when a writer gives you a Medical Examiner role who loves Star Trek and boom you get some nerdy jokes to play with and need a great comic actor who can nuance it and still believably say "She died by exsanguination".
When you were coming up in comedy, what helped you stick with it? 
I married into comedy because my husband was a standup and I was clinically very shy…very much NOT a standup, not someone who wanted to be up on stage.
So I was thrown into his pool of friends who are all certifiable genius writers who have ended up working on, like, the hugest comedy shows. It was really terrifying to talk to any of them at first. But I listened and watched them work a room or do a roast and it really helped me fine-tune my ear for jokes, setups, and callbacks. One time at a roast for one of my husband's comedian friends, I got a shout-out. "Hey Paul, I love your wife but wow is she shy, I've never heard her speak. I think Nell has said more intelligible words". (That is a Jodie Foster joke, ICYMI) It hurt but it killed.
On your deathbed, what transcendent advice would you croak at a young comedian? 
Don't leave a mess. Leave things better than you found them.
Best comedy advice you ever got?
It's three. Not more, not less.
Worst comedy advice you ever got? 
How has being funny helped you in your life? 
I think when you are working on really dark material, finding funny is crucial. Knowing when to lighten the mood, find an irony, or diffuse tension with something light can be really helpful in making the process more enjoyable for everyone. Whether it is during a casting session, or during a scene.
What specific things do you think a novice comic should do to shape their voice?
I always tell every actor I meet to do improv and do it with people who are much much better than you are…do not stay comfortable, stay terrified, and keep seeking out people who kill. You will be so much better in your scenes, you will make such better choices and you will bring so much more confidence into the room (or Zoom).
Was there one person who inspired you to go into the comedy world?
I just love comedians like Kristen Wiig who walk that line between being hilarious and heartbreaking. I love that nuance; People like that keep me inspired.
What is your go-to show when you've had a bad day? 
Reality TV. It is really my comfort support animal…in every genre, Lifestyle Reality, Competitive Reality, all the Bravo shows, real estate shows, cooking shows, fashion…there is a super niche British show called "Escape to the Country" where a dozy couple are looking for a super cottagey place like in the Cotswolds…I love it.
What single word always cracks you up?