How to get a job as a (funny) copywriter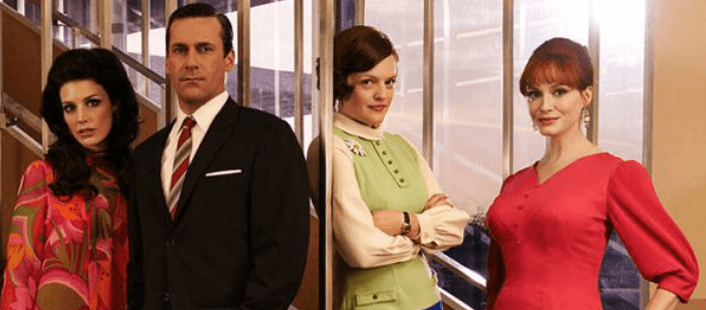 If you'd told me when I was a teenager that I was going to write for a living I would have laughed and then worried about why I wasn't going to be a Broadway star. I had tried, and failed, to test into high school AP English twice and definitely didn't think writing would be part of my future.

Fast forward six years: I now work as a junior copywriter in a Manhattan advertising agency—basically Mad Men meets Entertainment 720—and as we say in advertising, "You can too!" In fact, I recommend it. Why?
It's my literal job to write creatively and work with fun, smart, interesting people all day.
There's a community-oriented work culture, the opportunity to work with people my own age, and insane snacks.
I'm encouraged to continue exploring my interests outside of writing (comedy, music, politics).
I get to think about ways to embed untold narratives into one of pop culture's most dominant media.
I get to turn on the TV and go, "Whoa, I helped make that!"
There are a few cons, such as:
Advertising is generally a boys club—but we're changing that!
Capitalism
Worrying about the importance of a hashtag. #doesanybodyusehashtags #notreally
But it's all worth it. While I'm not a stand up comedian, being funny has helped me hone skills in copywriting and creative advertising. What's more, writing comedic sketches, advertisements, and learning about improv, has also made me more confident in my own voice. So if you want to be funny and get paid, try copywriting! Here are 5 essential steps for getting there.
Pay attention to the world.
I decided to study journalism in college and eventually added an emphasis in advertising. I had the opportunity to visit agencies in Portland and New York and became enthralled by the prospect of casual work attire, ping-pong tables in the office, and coffee on tap. I knew I wanted to work in an environment that encouraged having a sense of humor and a point of view.

I also knew early on that if I was going to work in advertising I wanted to work on campaigns that were culturally relevant and hopefully funny as well. When advertising is tone-deaf it can reinforce negative stereotypes or be blatantly offensive—a prime example being the Kendall Jenner Pepsi campaign.

So while 24/7 ping-pong and cold brew in the office are major benefits, it's still important to make sure that the work you're producing never loses touch with reality.

Create a portfolio.
The key to a job in advertising, or creative media, is a portfolio. Your portfolio is really just a website of your work and can consist of real projects that have been produced, spec work that you create on your own, or anything else that showcases your writing ability and personality.

Since none of the projects I created in college had a comedic tone, I knew I had to showcase my personality elsewhere. I started a blog on my site where I wrote about important subjects like why everybody should be a fan of musical theater. For any writer, having a blog is a great way to play with different tones while sharing your thoughts and opinions.

Play up your writing-adjacent skills.
When I started applying for copywriting internships, I found success when I focused on my skills and interests outside of copywriting—primarily my background in political research and my interest in comedy. Throughout the interview process, I was able to show that I was funny by answering questions both comedically and confidently. There is really nothing more cringe-worthy than trying to make someone laugh—but when you are hoping to work in a relaxed environment, especially as a writer, hiring managers are often looking for candidates that are smart but don't take themselves too seriously. I also incorporated humor into my cover letter by explaining how I didn't think I could become more of a hipster cliché until I moved to Brooklyn and started playing the mandolin.

Also, social media is often a part of a copywriter's daily duties. Make sure your own social game is strong and shows professionalism (and humor). Everything counts!

Know the agency's sense of humor.
There are agencies with a reputation for producing comical spots. Some lean slapstick while others focus on a lighthearted concept for an entire campaign. In my experience, the comedic campaigns that are most effective are the ones that are rooted in a cultural trend or observation. This idea mirrors the principles of improv—that it's not one line that makes something funny, it's coming up with a funny and unusual concept in general. But during the interview phase, make sure you know and can contribute to whatever their style is.

Find female mentors.
Though there isn't nearly as much sexism in the advertising industry as there was on Madison Avenue in the 1960s, it can still be difficult to work in a male-dominated industry. I can't underscore enough the value of having strong female mentors that will have your back as you navigate the field of advertising. Having a community of women to share experiences, discuss wages, and learn tips from, is essential to success. We all have unique perspectives that we bring to the table and it's important that we surround ourselves with mentors who understand the power of using comedy to share our stories and creativity—whether that's through an ad or another format entirely.
So come hang out with me! I might not be gracing the Broadway stage, but it's immensely powerful, and fulfilling, to work in a collaborative environment and write for a living. If you're hoping to begin a career in advertising, I encourage you to think about how your voice and point of view could positively impact a brand. Oh, but first: take AP English if you can!
Top photo via: AMC. Bottom photo via: Will Nielsen
---
Talia Berniker is a copywriter living in Brooklyn, NY. When she isn't writing ads, she studies improv at the Upright Citizens Brigade, attends as many indie concerts as possible, and loves rooting for all things Oregon Ducks.