Hollie Harper has the perfect response to hecklers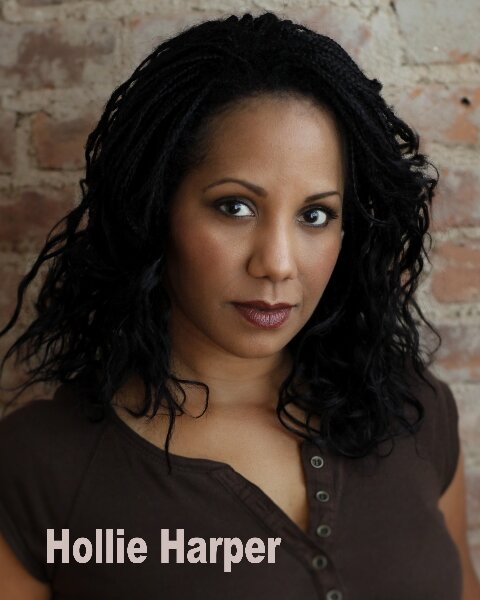 Hollie Harper is a writer/songwriter/director/comedian from Cape May, New Jersey. She has a Bachelors in Fine Arts for acting from The Theatre School at DePaul University, formerly the Goodman School of Drama. Her plays/short films have been in the Samuel French One Act Play Festival, the Denver Pan African Film Festival and Urbanworld Film Festival.
She's written and produced 12 romantic comedies and created the sketch group, AMERICAN CANDY in 2009. She has taken it to Gotham Comedy Club, Comic Strip, BAM Café, the Greene Space, and has had 45 original productions of her sold out show. 
---
Describe your worst gig.
My sketch group performed for a local lawmaker's inauguration where they basically talked and walked around the whole performance. I was pissed…..and it was TWO HOURS PAST SCHEDULE.
Favorite response to a heckler or troll? 
(listens and nods)….uh huh…. GIRL SHUDDUP!!!
What were you like as a teen? (Did you have comedy #goals? Were you already funny, or not so much?)
I was silly as hell. I had goals to be a comedic actress not ever realizing it was sketch because NO Black women were on SNL…but Whoopi Goldberg and Tracey Ullman were beacons of light
What's your first impulse when someone says "women aren't funny"?
I guess your mom wasn't funny because NO ONE with a funny mother says that.
When you were coming up in comedy, what helped you stick with it?
My ideas. I had some dark days and the ideas in my head that made me laugh always kept me going….I wanted to live JUST to see my ideas come to light.
Favorite response to "What's it like to be a woman in comedy"? 
It a hell of a lot better than the 90's when I started…I'm old but I look good, lol
Best comedy advice you ever got?
Create the sketches YOU want to see…that is the ONLY way they will be good.
Worst comedy advice you ever got?
Stop telling stories
How has being funny helped you in your offstage life, either recently or when you were younger?
When I was a waitress my funny bone got me great tips and being funny all my life helps me make friends easily.
Was there one person who inspired you to go into comedy? If so: Who, why, how? 
Tracey Ullman and Whoopi Goldberg….sorry there were two.
Feelings about the word "comedienne"?
It's cool…feels 80's but I bow down to those women from the 80's. Bette Midler did a half a dozen movies that were long form sketch comedies.
On your deathbed, what transcendent advice would you croak at a young (female/non-binary) comedian?
Do whatever the fuck you want and cut people off that don't get you….they will slowly have you distrusting your comedic voice….trust me from experience!
What single word always cracks you up?
FUCKOUTTAHERE
---
Connect with Hollie on Twitter.