Chloe Caudillo's favorite Blizzard is mint M&M with brownies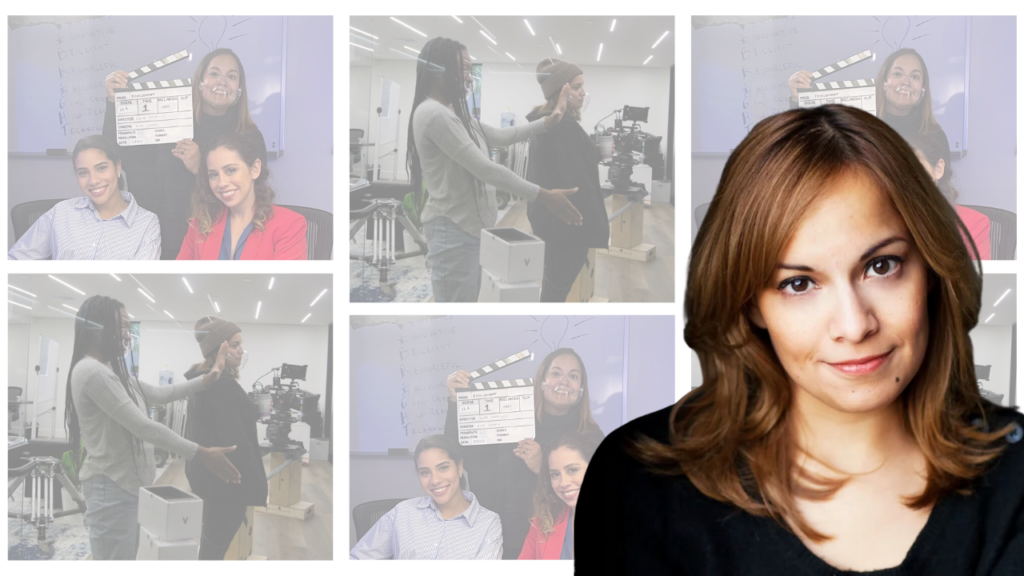 Chloe Caudillo is an award-winning filmmaker who hails from the vast cornfields of DeKalb, IL. A graduate of the Second City's Harold Ramis Film School, Chloe is passionate about using genre for social commentary. She aims to create compelling visual stories featuring unconventional protagonists who are agents of change. Her work often blends elements of comedy, drama, horror, sci-fi, and surrealism.
In 2023, Chloe was selected for the 2023 Netflix/LALIFF Inclusion Fellowship, in which she wrote and directed the genre-bending short film Development, starring Haskiri Velazquez (Saved By The Bell, The Forty-Year-Old Version) and Sal Lopez (Full Metal Jacket, American Me), who are also producers on the film. Other short films that Chloe has written, directed, and produced have been Official Selections at several national film festivals. Chloe also dabbles in sketch, improv, and stop motion animation – and she's currently producing a documentary. She is repped by Schulman Management.
---
What were you like as a teen?
Socially awkward and artistically inclined. I wasn't particularly funny, I just knew I wanted to be a writer one day.
Did you have an un-sexy starter job?
Dairy Queen, where I learned not to be a jerk to food service workers… and that my personal Blizzard flavor is Mint M&M + Brownie.
What do you consider to be your biggest comedy achievement?
I started doing comedy at age 30 and no one else around me was doing it. Just the fact that I jumped into it on my own and have kept going all is time is wild to think about. Being able to push forward through the years despite the inevitable self-doubts, rejections, failures, etc. – and continuing to create + evolve as an artist – is probably my greatest achievement.
When you were coming up in comedy, what helped you stick with it? 
Have you ever dealt with trolls?
Don't cave to the toxic energy! Focus on the things you can control.
On your deathbed, what transcendent advice would you croak at a young comedian? 
Keep going, you've got this!
Best comedy advice you ever got?
Don't try to be funny. Play it real.
Worst comedy advice you ever got? 
Was there one person who inspired you to go into comedy? 
In 2012, I worked at a nonprofit in NYC and Tina Fey was our ambassador! She came and spoke at our annual fundraising gala. Though I was already a huge fan, seeing how witty she was in person while doing an interview on stage (while I humbly shuffled around tables pleading tipsy attendees for additional donations) was super inspiring. When I moved to Chicago the next year, I enrolled in a writing course at the Second City because I learned that's where she honed her comedy chops. That one writing class snowballed into a decade of improv, sketch, and (now) filmmaking!
Either 30 Rock or Strangers With Candy.
What single word always cracks you up?
Kenezuelan. (What I now call my Venezuelan husband after watching Barbie.)