10 Best SNL Halloween Costumes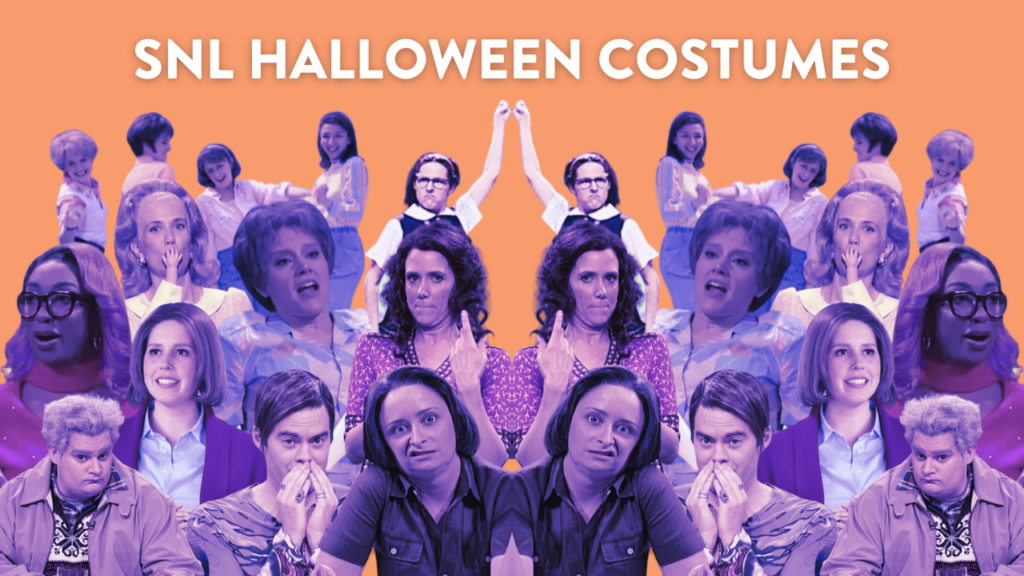 You may have heard that, in light of the ongoing strike, SAG has banned certain costumes this year. Well, we thought it was only fair to provide alternatives since your Barbie costume is now ILLEGAL. That's right, folks! Saturday Night Live is not struck by SAG, which means we have great costume ideas for you AND you still have a chance to join SAG and host before the season is over.
Regardless of whether you're dressing up for your neighborhood contest, the clerb (in which we all fam), or handing out treats to kiddos, these SNL-inspired costumes are sure to do the trick.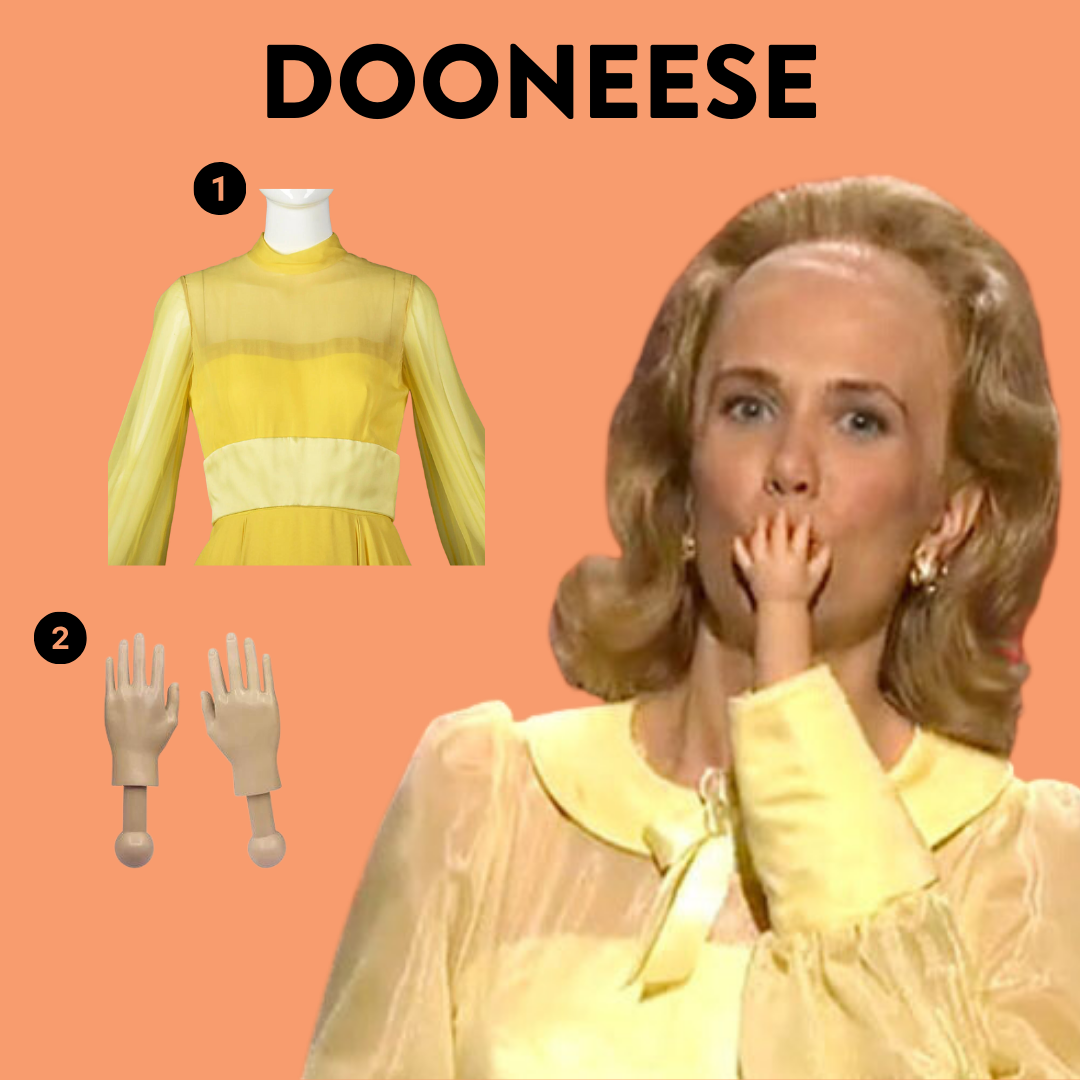 While the exact silk chiffon dress may be hard to find, if you nail this costume it will go down in the history of your friend-group for YEARS to come.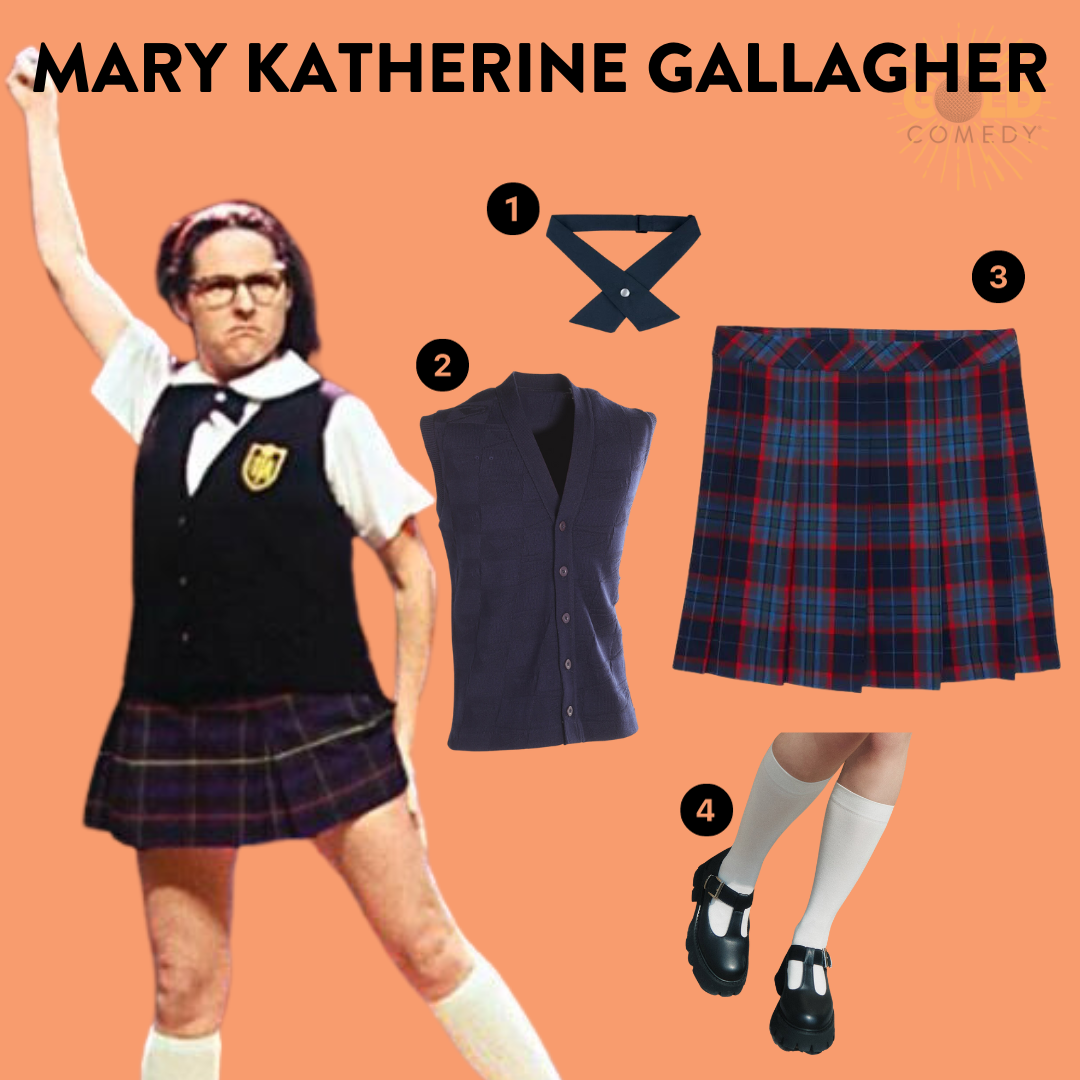 This list would not be complete without Molly Shannon's iconic Mary Katherine Gallagher. Superstar!! Let your freak flag fly and finally re-use that private school uniform your mom made you keep.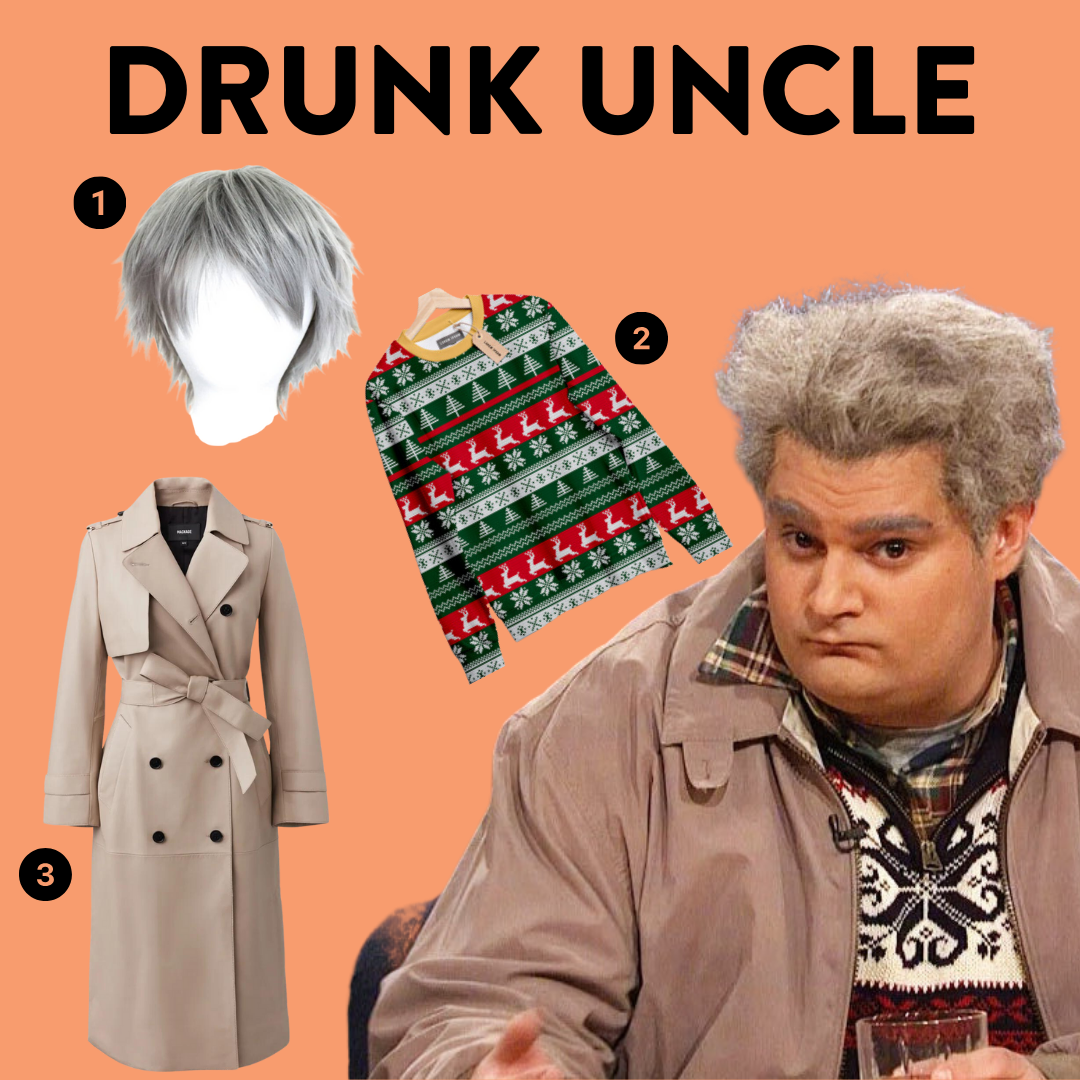 This one is for the girlies with a Halloween flask in their purse. Get your ugly sweater out early and pair it with your Dad's old coat. Finally being drunk and mad is a costume and not just a lifestyle!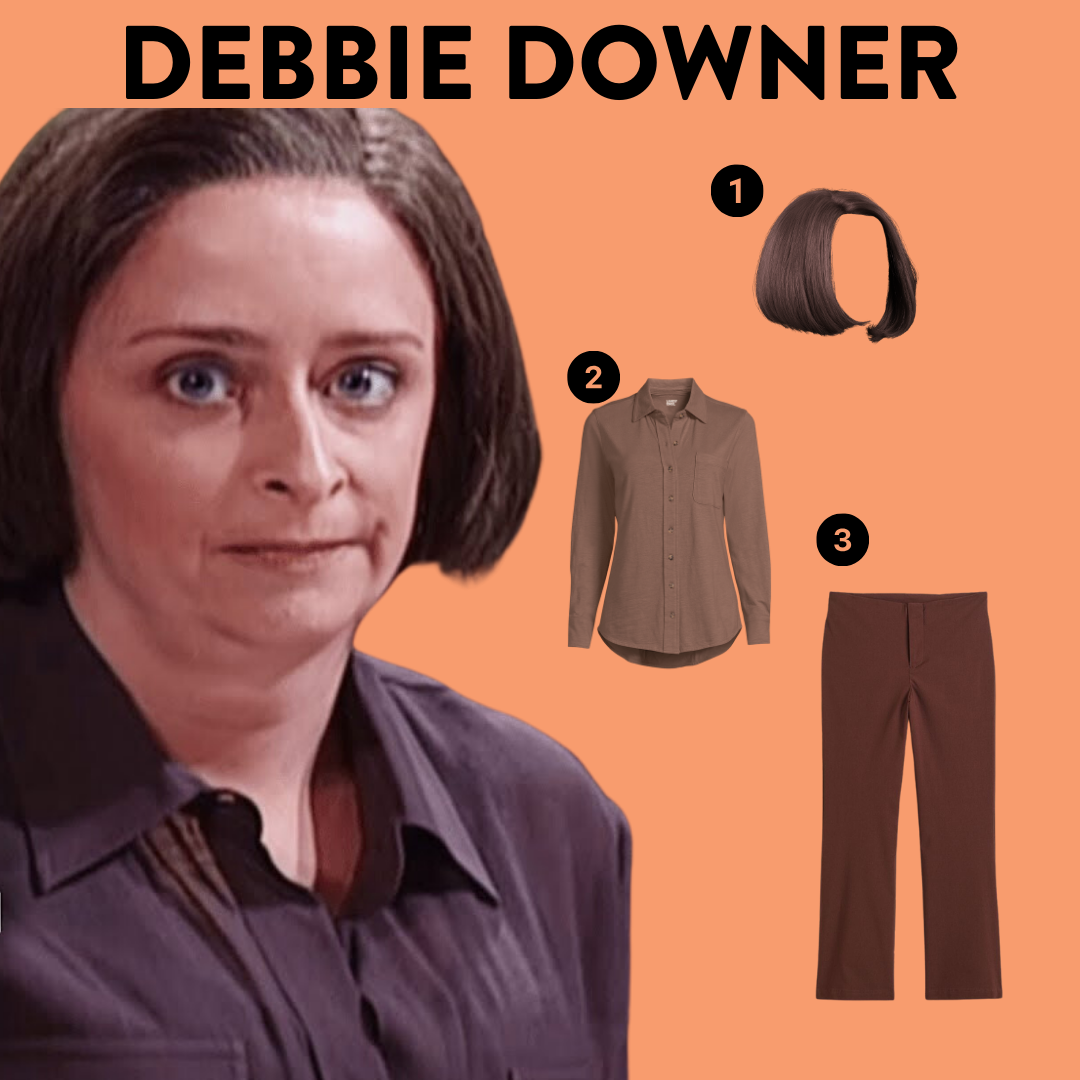 Thank goodness my brown wardrobe won't go to waste this Halloween!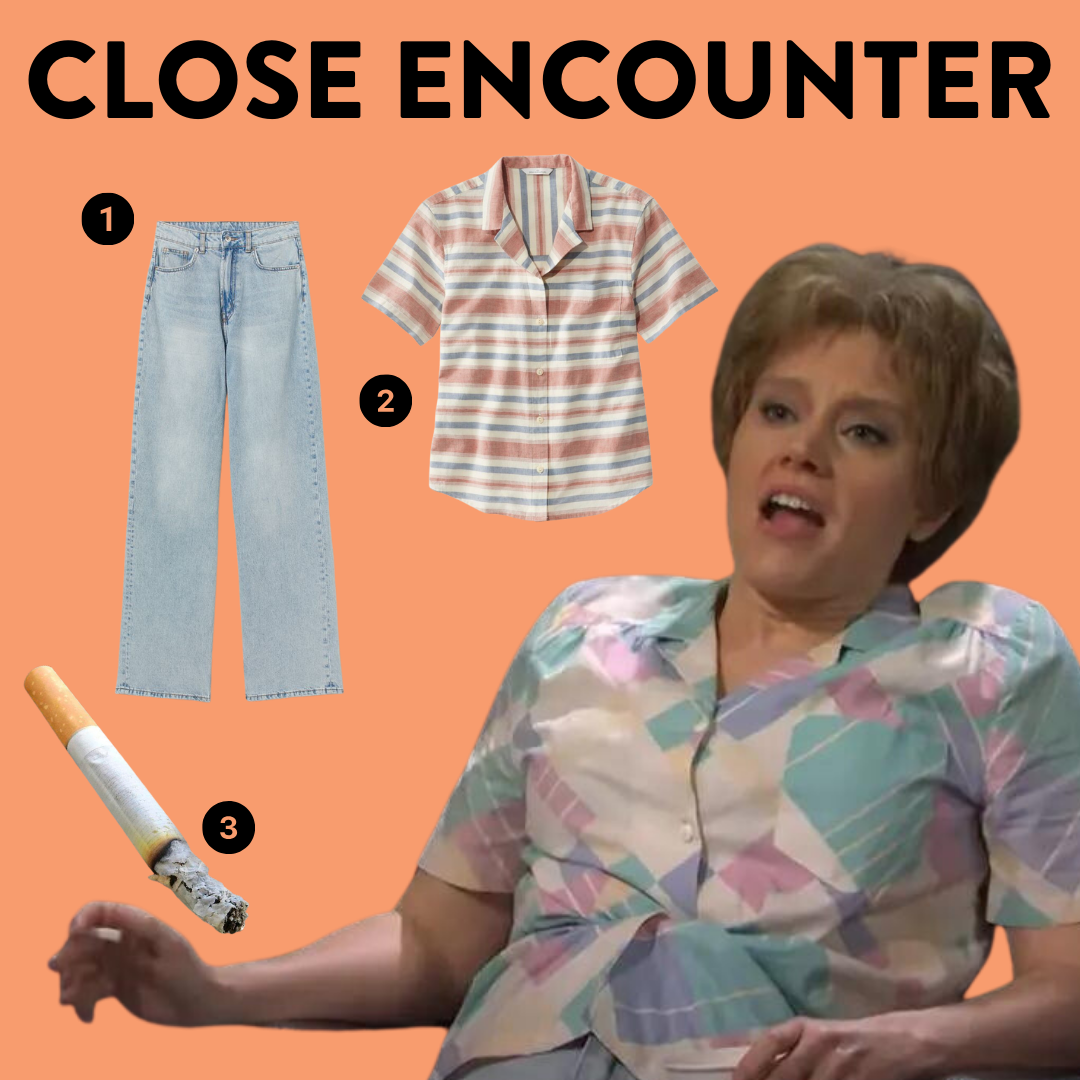 Perhaps Kate McKinnon's most noteworthy (non-politician) character has no name. But if you want to be a no-named, abducted lady…here's your chance!! Just be sure to wave on your way out of the studio for the last time.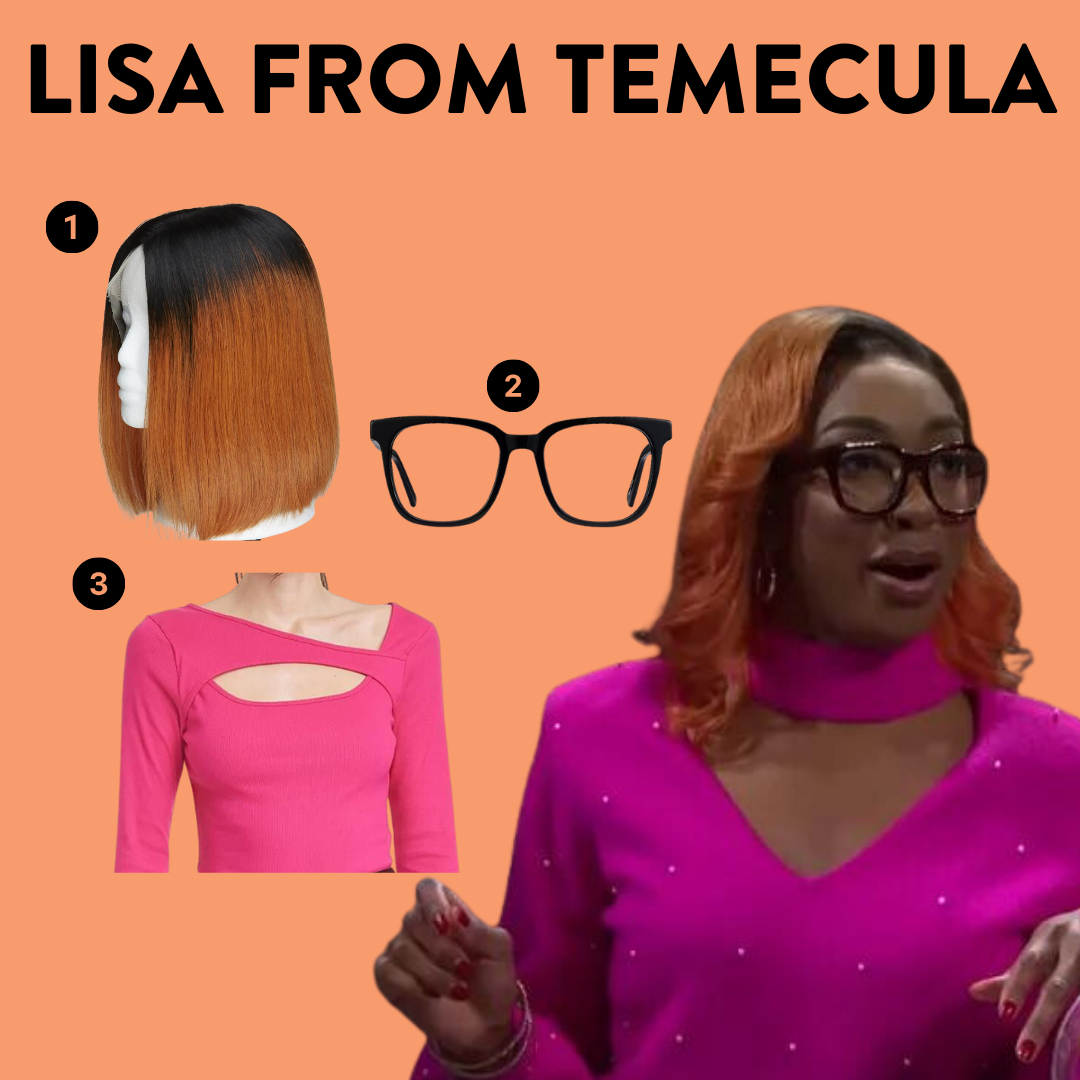 Lisa is from Temecula. And she came all this way for a nice Halloween dinner. It's the perfect costume for anyone who likes their relationships raw and steaks COOKED.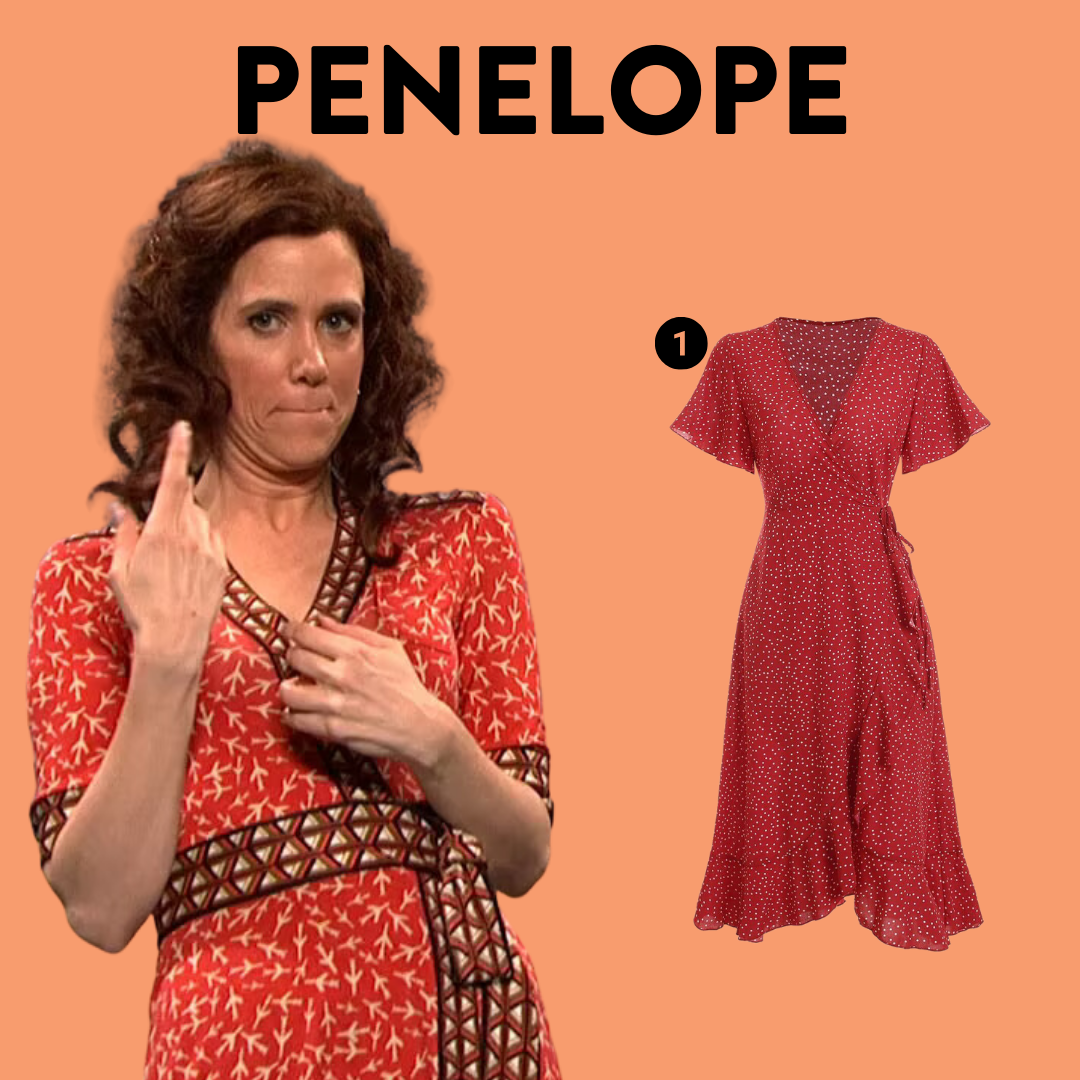 What do you MEAN the costume party is TONIGHT!?!?!?! Okay, fine. Grab the first red wrap-dress you find and then just start bragging: costume complete.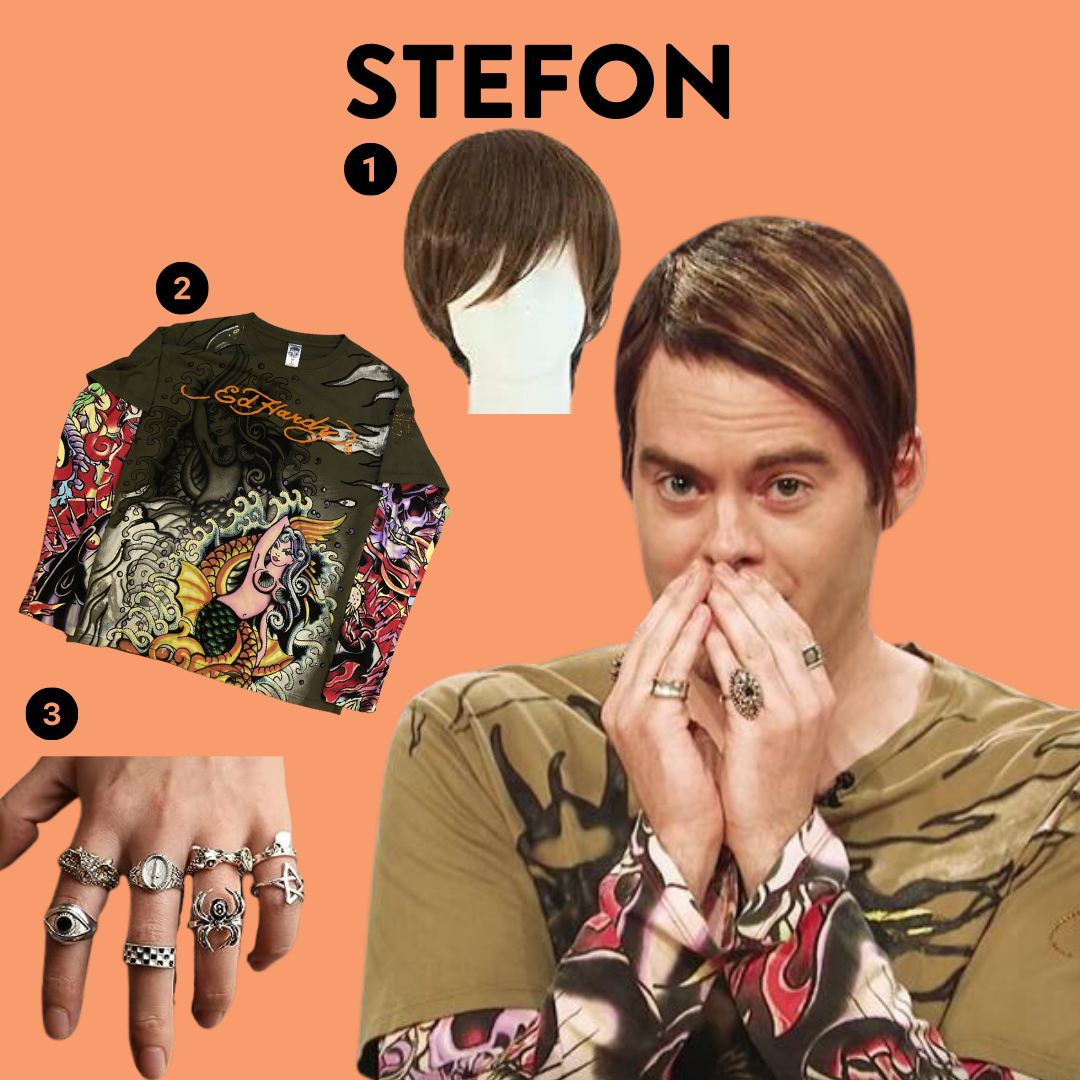 Halloween's hottest costume is…Stefon!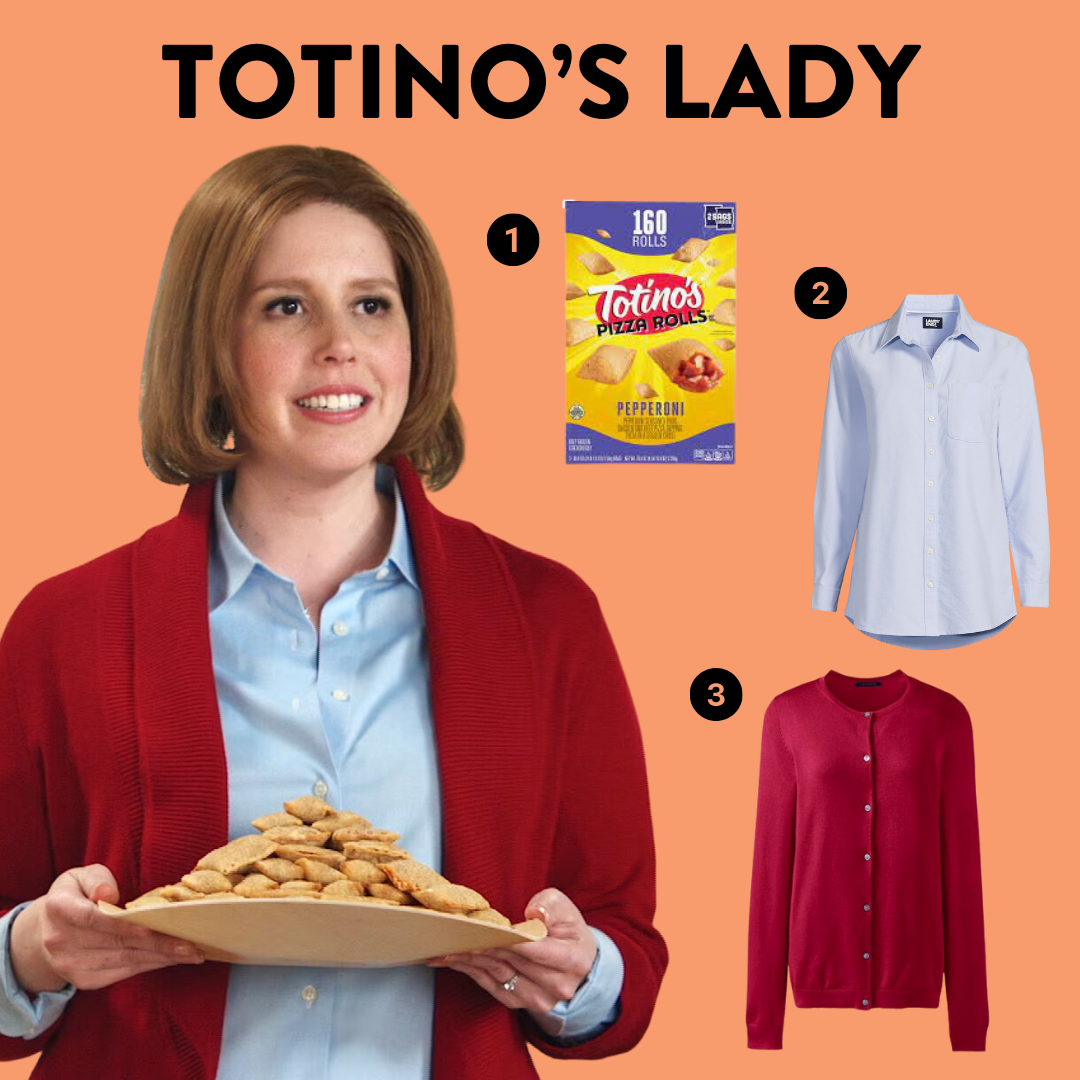 This is my favorite inclusion on the list. She's never had a name, but she has a costume! Bonus points for a K Stew + Totino's Lady couples costume.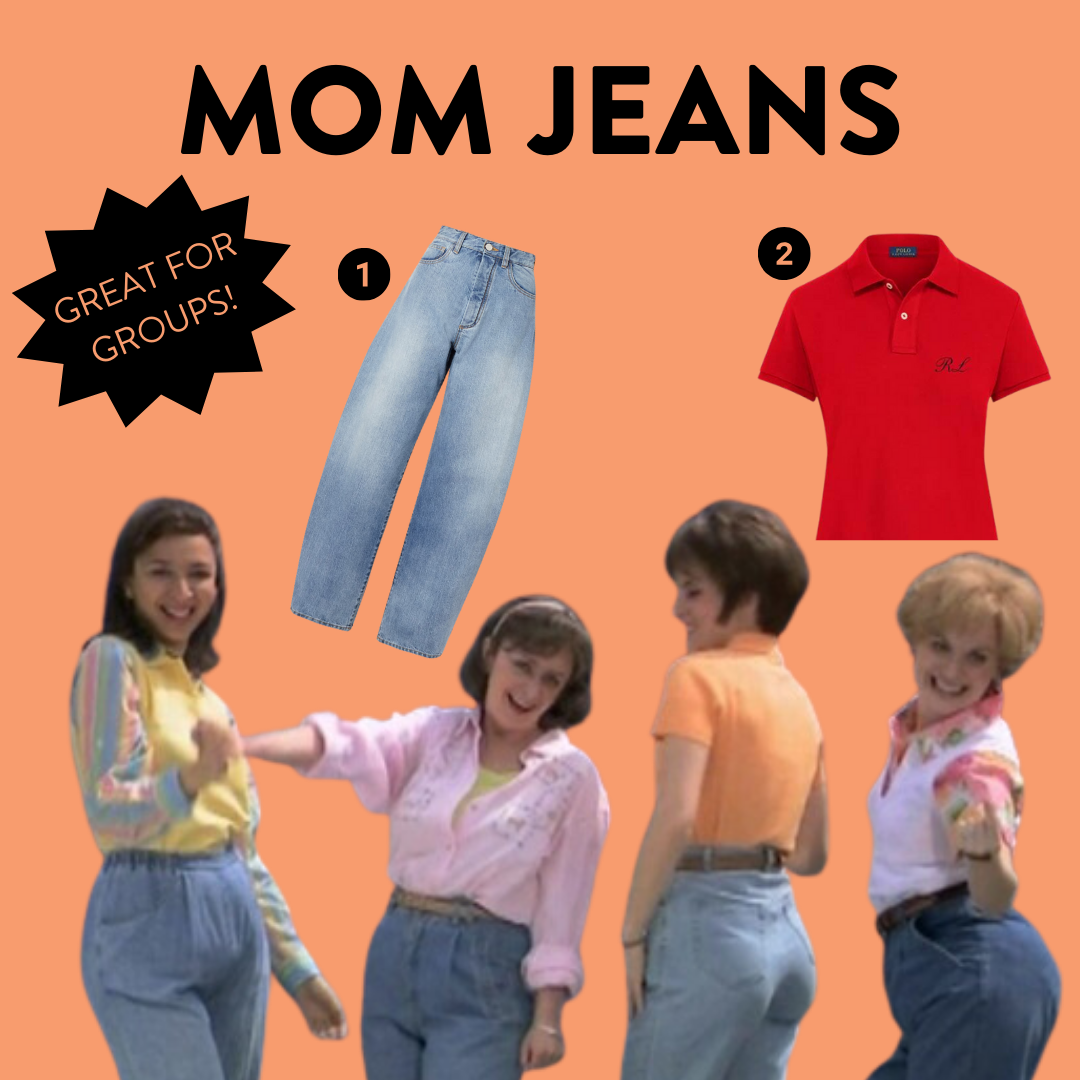 Get the gals together and tell them to put on PANTS for once!!!!!!