How to use humor to make your workplace better: 6 top ways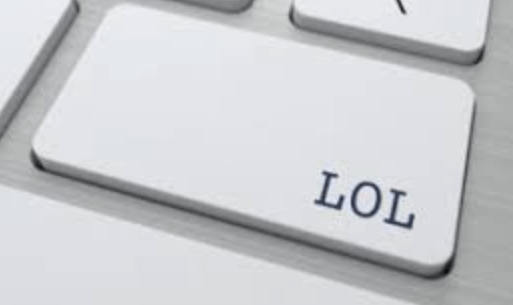 While the "average" work week in the United States is supposed to be 40 hours, it feels more like two million. The 9-5 crowd spends a substantial portion of their life at their place of work, with people they might not ordinarily choose to be a part of their life. The result is often than in an effort to be businesslike, we tamp down our urges to joke around.
I'll let you in on a secret. Being funny does not equate to being offensive or unbusinesslike. You can be professional, respectful, and hilarious, all at the same time. Your workplace is partly what you make of it, and you can create an amazing bubble of positivity and enthusiasm rippling out from yourself. Not only will it enamor you to your coworkers and benefit your workplace, it will also make you a happier camper.
Here's what humor can do for you and your job — and how you can leverage its benefits.
When you're trying to build confidence in your team.
Tell a joke or silly story, even if it is at your own expense. Like the time a raccoon broke into your apartment, you called the cops and answered the door in your Star Trek Captain Picard cosplay uniform because, in your freakout, you forgot to change (true story). Or reply to emails with a VEEP or Bridesmaids quote. Why? Coworkers will find you more approachable and feel confident in coming to you for help or asking a question. They won't fear rebuke, and you'll encourage their assertiveness.
When you want to build trust and camaraderie amongst coworkers
.
Be the person in the meeting who accepts extreme eye-contact from coworkers as a silent affirmation they are not alone. Then slip them a WTF note with a good ol' "hey girl, this meeting is whack but you aren't." You know that feeling when you are sitting in a meeting trying to look all normal on the outside, but in your mind you are screaming, is this happening? Does anyone else think what this person is saying is bananas? Use humor to defuse the situation and let coworkers know they can count on you to be normal, funny, and sane when they need it most. Because, if you're anything like me, you desperately scan the room to try and make crazy-eye contact and without it, you may lose your mind.
When you need to release tension and stress.
Pass out third-grade-style valentines, leave funny anonymous post-it notes in the kitchen, or send out memes as responses to emails. Stress is contagious — but so is laughter. Create an alternative-humor oasis in the office that will bring tension down and remind people that it's okay to blow off steam. A good laugh helps people relax, feel more positive about situations, and provides perspective. A workplace that decreases stress increases workflow and spreads the positivity.
When you want to reduce turnover.
Lead with a smile. Initiate a protocol that includes everyone creating a Simpsons avatar of themselves. Include cartoons and classic comedy movie clips (safe for work, of course) in materials and presentations. When humor is a baked into the company culture, it generates a positive and powerful work environment. That's the kind of atmosphere that makes people want to stay, especially in industries usually notorious for their confrontational nature. Be the place people love to be, and they'll stay loyal.
When creative thinking needs a boost.
Treat collaborations like an improv session. When ideas are in their infancy, yes-and them to help them grow. Allow yourself and your team to ask, what if … and then finish it with the biggest, wildest ideas out there. It allows people to think freely and quickly, and it lowers the voice of the inner critic, leading to more out-of-the-box ideas. There is truth in comedy, and ideas that at first seem goofy can be distilled into usable content.
When your company needs to stand out.
Include a clever quip, a joke, or cheeky graphic in your materials. Think about the kinds of advertisements, newsletters, social media, videos and marketing campaigns that you remember the most. (Want a great example? Take a look at Noble People. The more you look, the more you find.) Humor is humanizing. It makes your company comes across as more than just a brand.
Have anything to add to the list? Let us know @GOLDcmdy!
---
COURTNEY ANTONIOLI is a performer and storyteller who She produces Stay Golden, a YouTube channel of original content inspired by The Golden Girls. @stolafprod