10 funny female-led TV shows you need to stream right now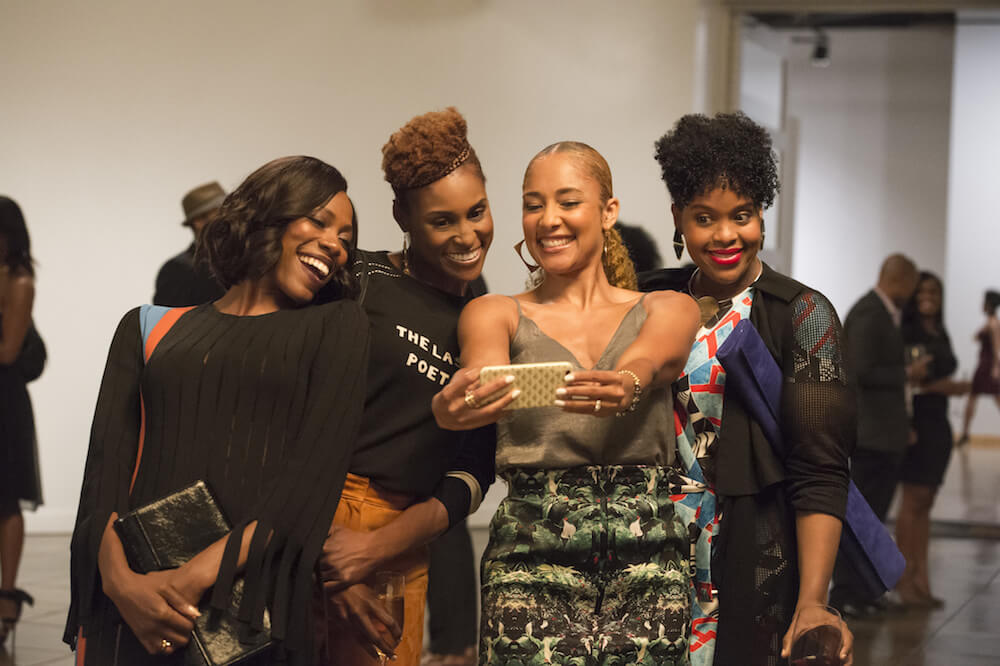 With all the streaming services—and quality television—we have today it can feel impossible to keep up. Practically every day I read about some amazing hilarious new show…starring some amazing woman or female comedian I love…on a network I have literally never heard of. Like Crackle! I literally just heard of Crackle. Crackle! It's almost like someone is making these things up just to DARE ME to keep up. No, I don't live under some Roku-blocking rock. I DO "support women in television!" I just have A LOT GOING ON, OKAY?
Truth is, though…I do watch a lot of TV. And I watch a lot of funny women on TV. So, to help you FOCUS, I've waded through a whole bunch of platforms to compile a list of the 10 best, funniest female-led shows you should definitely stream, like, now. I left out a few obvious and awesome fan favorites such as The Mindy Project, Unbreakable Kimmy Schmidt, and Crazy Ex-Girlfriend, since you already know them (unless you don't then stop reading and GO. I'll be right here). That way the next time someone asks you if you've seen "that show" on "that app," you can proudly (and for once truthfully) say yes. I'm doing this for you!
In no particular order:
1. Insecure
Creator/writer Issa Rae stars as a 20-something woman living in California trying to get her life "together." Between her career at an education non-profit, hilarious group of friends, and hectic love life, Issa continuously provides the perfect mix of finesse, cringe, and spontaneous rapping. Not to mention the music on this show is freaking amazing. (HBO NOW)
2. One Mississippi
This show is perhaps the most underrated on the list. Stand up comedian Tig Notaro stars in a storyline heavily based on the period of her life when she was fighting cancer while coping with the death of her mother. And if that's not funny enough for you, wait until they discuss sexual harassment in the workplace! One Mississippi has perfected dark humor rooted in social issues, with a side of commentary on the American South. Side note: Bill will quickly become one of your favorite characters. (Amazon)
3. The Handmaid's Tale
Wait, what? FUNNY? Hear me out. While not EXACTLY a comedy, this show features a slew of  subversively powerful women—who often use sly, dark humor to stay sane. Based on the novel by Margaret Atwood and starring Elisabeth Moss, The Handmaid's Tale manages to keep the viewer on a line between almost unbearably uncomfortable and super uncomfortable. But it's great. It won Emmys. So watch it. (Hulu)
4. Better Things
Pamela Adlon, whom you will recognize as those characters you loved on Californication and King of the Hill (and oh, who also co-created Louie), stars as the frank, harried single mother of three teen daughters—and single daughter of her slighted addled, slightly racist mother. You will fall in love with all of them, except maybe the slightly racist mother. (FX)
5. Take My Wife
Hurry! We don't know what will happen to this show when Seeso goes the way of the dodo. Love it because you love Cameron Esposito and Rhea Butcher—it's loosely based on their marriage—and love it because they were aggro about having a diverse cast and crew. (Season 1: all-female writers' room; season 2, yet to air:  22/47 roles played by LGBTQ actors, 83% female cast—and music, wardrobe, and sets from queer folks or queer-friendly companies.)   (Seeso, and….?)
6. Chelsea
Comedian Chelsea Handler's weekly talk show mixes guest interviews, pre-recorded sketches, and monologues at her desk. It's sarcastic, brutally honest, and often orchestrated around illegal substances. In other words, it's everything that makes your grandparents uncomfortable about you. You're welcome. (Netflix)
7. Transparent
This comedy centers on the life of a family who is so self-absorbed that it takes them a long time to realize that their father is expressing his desire to begin transitioning to a woman. As you can imagine, things don't always go smoothly for everyone. Actually, nothing ever goes smoothly for anyone, because they are all loathsome. (That's probably why the head writer has called it a trauma-dy.) And it is painfully funny. (Amazon)
8.The Marvelous Mrs. Maisel
You will fall in love after just the pilot. The show centers on a 1950s housewife who does everything she can to maintain a happy home and marriage. This includes supporting her husband on his short-lived attempt to become a stand up comic. When he bombs at that—and a whole lot more—Mrs. Maisel discovers her own talent (PRO TIP: Watch for a cameo by GOLD T.A. Sophie Zucker in season 1!) (Amazon)
9. Fleabag
It should be noted that this is a British comedy (so take that as you will. Just kidding. Don't be an ass). Lead actor Phoebe Waller-Bridge plays a woman who does not know how to get over her recent breakup. Spoiler: hooking up with other dudes doesn't help! Basically, she is your friend at brunch who can't handle bottomless mimosas, except funny. (Amazon)
10. Harlots
This is also a British program (GOD, am I obsessed?)—a period drama set in an 18th century . (Best Little Whorehouse in London!) Margaret Welles runs the brothel while also attempting to raise her daughters, which is a challenging feat of work-life balance. In the midst of the chaos is a second brothel owner, Lydia Quigley, who causally hates Ms. Welles. Read: Blackmail for everybody! (Hulu)
There you go! You can now be well informed while maintaining a hip social life. Unlike me, who has endless time to watch television and write about it, but that's beside the point.
Other winners we should know about? Tweet them at @GOLDcmdy.
---
CHRISTINE PAGE  is an associate producer, writer, and lover of craft beer.