Reformed Whores would like to thank the trolls for all the views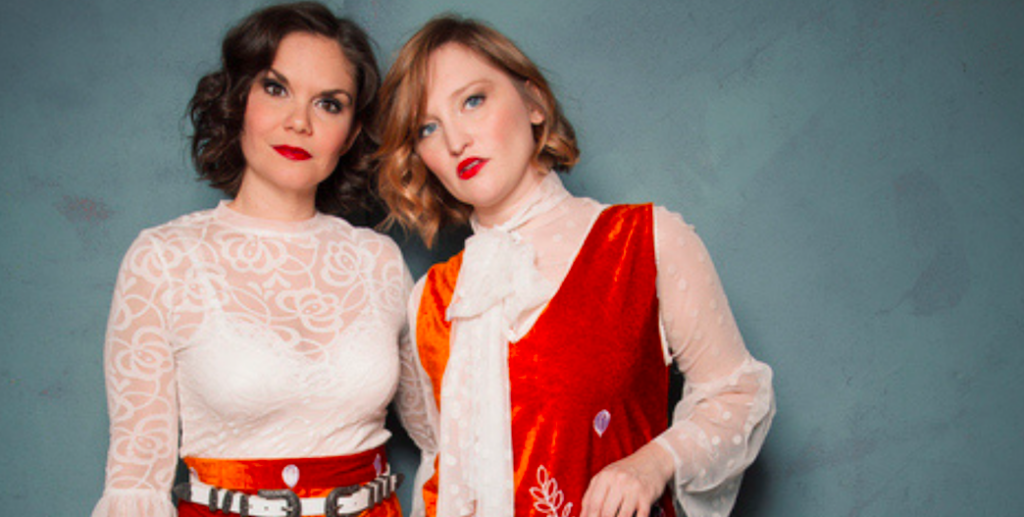 The irreverent musical comedy duo 

Reformed

 

Whores

(Katy Frame and Marie Cecile Anderson) are on a mission to empower, normalize the female experience, and bust a few guts in the process!

Reformed

 

Whores

have headlined comedy clubs and toured the country opening for the likes of musical parodist "Weird Al" Yankovic and Les Claypool from Primus. Their debut show "Grand Ole Cuntry" premiered at the Edinburgh Fringe Festival in 2017 with a sold-out run; and currently they're recording their third album in Nashville with all female musicians. Be sure to tune into their comedy edutainment podcast called Difficult Women! Each week Katy and Marie hilariously attempt to educate, enlighten, and empower their listeners by discussing topics ranging from relationships to social issues, erectile dysfunction to gaslighting. New episodes every Tuesday!
________________________________________________________________________________
Favorite response to a heckler or troll?
We get a ton of trolls on YouTube and always thank them for the views!
Briefly describe your worst gig (noting that you survived).
We got booked to headline a show in a huge venue that used to be a supermarket. Five people showed up, then the power went out. Someone then pulled their pickup truck to the side door and used their headlights to light the stage while we sang our hearts out to no one. Then they tried to stiff us, but you better believe we got our money!
What were you like as a teen? (Did you have comedy #goals? Were you already funny, or not so much?)
Awkward. That's always good fodder for a future in comedy!
On your deathbed, what transcendent advice would you croak at a young (female/non-binary) comedian?
Fuck the patriarchy and always speak your mind!
What's your first impulse when someone says, "Women aren't funny"?
Kick 'em in the groin and say, "That was pretty funny!"
When you were coming up in comedy, what helped you stick with it?
Each other!
Best comedy advice you ever got?
Worst comedy advice you ever got?
Feelings about the word "comedienne"?
We think it's dumb to distinguish it.
How has being funny helped you in your offstage life, either recently or when you were younger?
Helps defuse any awkward moments and many times it's helped us make new friends.
Was there one person who inspired you to go into comedy? If so: Who, why, how?
Any and all comedy duos like Flight of the Conchords or Tenacious D. We thought: if they can do it, we can do it.
What single word always cracks you up?