Joanna Briley was born to do comedy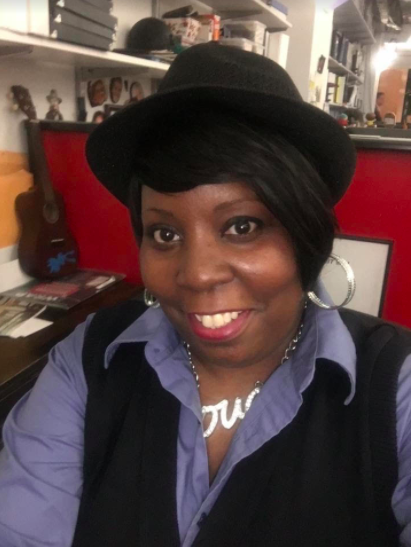 Joanna Briley is a New York City-based actor, stand-up comedian and writer. She founded MetroComics, Inc, a comedy organization that allows MTA employees to combine their senses of humor with their experiences working in Metro. She currently hosts both the LaffTracks Comedy Showcase and the Wednesday's Comedy Workout and works as the Senior Manager of Comedy Development at the Brooklyn House of Comedy. Joanna is the Festival Director and founder of Black Women in Comedy Laff Fest. Last but not least, she is a wonderful member of the GOLD ComedyTM advisory board!
---
Favorite response to a heckler or troll?
Dad, that's why Mom left you! Shut it up!
Worst gig?
I wanted to include the town news into my act so I found an arrest for DWI who happened to have the same name as the guy who booked me. As I'm telling the joke, no one is laughing because it WAS the guy who booked me!
On your deathbed, what transcendent advice would you croak at a young comedian?
Be transparent and authentic.
What's your first impulse when someone says "women aren't funny"?
Liar Liar Pants on Fire
When you were coming up in comedy, what helped you stick with it?
I love to laugh and it is the most honest and passionate feelings I get when I'm creating a show or performing! I feel alive!!!
Best comedy advice you ever got?
Do not seek validation from the audience.
Favorite response to "What's it like to be a woman in comedy"?
What's it like to be able to breathe?
Single word that always cracks you up?
Jiggle
Was there one person who inspired you to become a comedian? If so, who, why, how?
Goldie Hawn has such an innocent quality to her funny and that is how I can describe myself. Innocent and funny!
How has being funny helped you in your offstage life, either recently or when you were younger?
It has allowed me to recognize that this is definitely what I was born to do. I made people laugh as long as I can remember.
---
Connect with Joanna on Twitter.