Liv Talley thinks your mom is hilarious.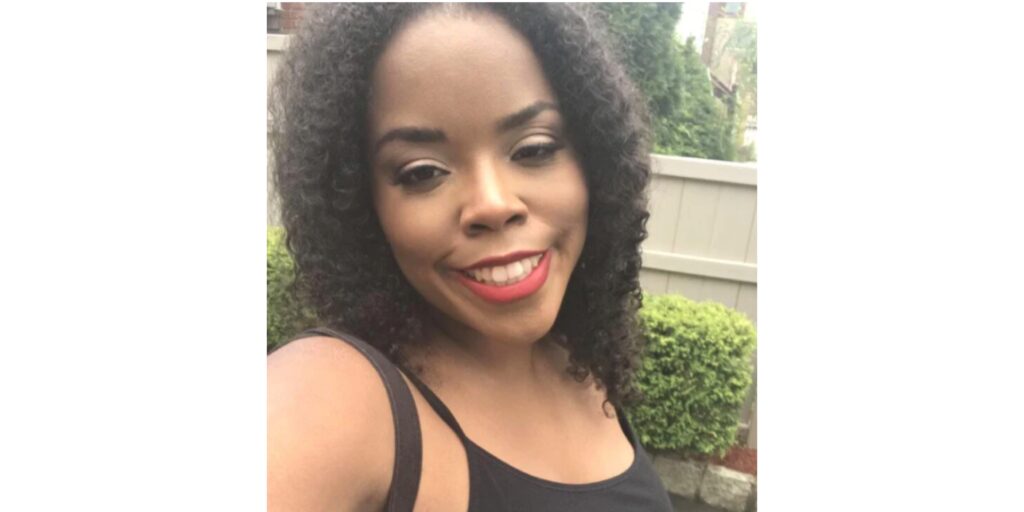 Liv (she/her) is a daycare teacher by day and an actress/comedian by night. Her Youtube Channel, LET ME LIV!, is serving up some HUGE laughs.
Describe your worst gig.
Oh gosh. I had an audience that I think made a pact to not laugh all night. Someone should've checked for their pulse, I swear. But I survived on some Destiny's Child s***.
On your deathbed, what transcendent advice would you croak at a young (female/non-binary) comedian?
"Give em hell, sis."
What's your first impulse when someone says "women aren't funny"?
You sure? Ya moms was being hilarious when she made you.
When you were coming up in comedy, what helped you stick with it?
I mean … I'm still coming up in comedy so stay tuned. 😭😂
Best comedy advice you ever got?
Every piece of advice I have been given by the lovely Hollie Harper.  One of my favorites is her telling me to choose ME!
Favorite response to "What's it like to be a woman in comedy"? (If applicable.)
It's like when Rudolph was out here shining with his red nose and all the other reindeers were jealous so they started hating but THEN when Santa recruited Rudolph and He was SLEIGhing the game, THEN they wanted to be his friend. Fake AF.
How has being funny helped you in your offstage life, either recently or when you were younger?
Yes, I think being funny or just having a fun personality can help people feel comfortable with you, and that's something I try to push because my RBF is off the chain.
Feelings about the word "comedienne"?
Barely have ever heard it, is this a thing? 😂 
What single word always cracks you up?
Discombobulated. hThe word itself sounds discombobulated.
What were you like as a teen? (Did you have comedy #goals? Were you already funny, or not so much?)
I already had discovered my love for making people laugh and entertaining them. I noticed how I'd perk up when I'd make someone (especially someone I didn't expect to) laugh.
Was there one person who inspired you to go into comedy? If so: Who, why, how?
Probably Kevin Hart, I had been thinking about it but when I saw him perform live and make a football stadium full of people laugh. I was like, Oh ok, bet this is it.