Kylie Brakeman used to be a fashion designer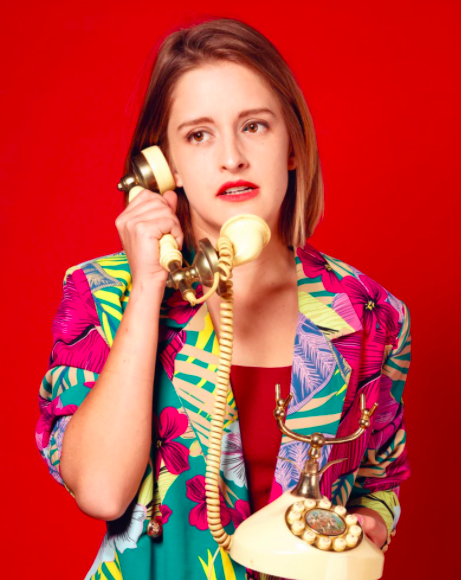 Kylie Brakeman is an LA-based comedian recently named to Wesley Morris and A.O. Scott's Great Performers issue for the New York Times.  She is known for her online sketch comedy, with over 300k followers across all platforms. Her content has been featured on Cosmo, Buzzfeed, Funny or Die, MTV.com, Mic, The Atlantic, AV Club, Queerty,  Mirror, Daily Mail, and more.  She has previously written and performed for multiple house teams at Upright Citizen's Brigade, The Pack Theater, and Comedysportz LA. 
---
Best comedy advice you ever got?
This is more character/sketch centric because that's what I do- but a director once told us that you have to fundamentally like your character on some level. Like there has to be some kernel of truth that you're tickled by. If you just kind of put on a wig and go for "here's a made up person who sucks" it never hits as hard.
What were you like as a teen? (Did you have comedy #goals? Were you already funny, or not so much?)
Until I was 15 I was really into fashion design and I wanted to go to FIDM! I designed a couple of horrible dresses for this class that culminated in a fashion show. Everyone was really mean and then one of the models threw up backstage so I decided to try improv comedy instead.
When you were coming up in comedy, what helped you stick with it?
I started performing in the LA scene in 2019 so I think I'm still coming up, but what keeps me coming back is that sweet sweet attention baby! I love that stuff! It's a valid reason as any.
Feelings about the word "comedienne"?
I would love it if I were doing comedy in the year 1910.
Favorite response to "What's it like to be a woman in comedy"?
I've been lucky. I haven't personally encountered a ton of sexism in the spaces that I've performed in. But I've definitely heard stories, and I've definitely noticed it in lower level improv classes but a lot of those people sort of get weeded out as you move up. I'm also a privileged white woman who hasn't been doing this for very long so of everything I say should be taken with the biggest grain of salt imaginable.
On your deathbed, what transcendent advice would you croak at a young (female/non-binary) comedian?
Don't be afraid to be loud and wrong! Boys are loud and have bad jokes and your bad jokes are just as valid!
---