The 10 funniest "Saturday Night Live" sketches starring women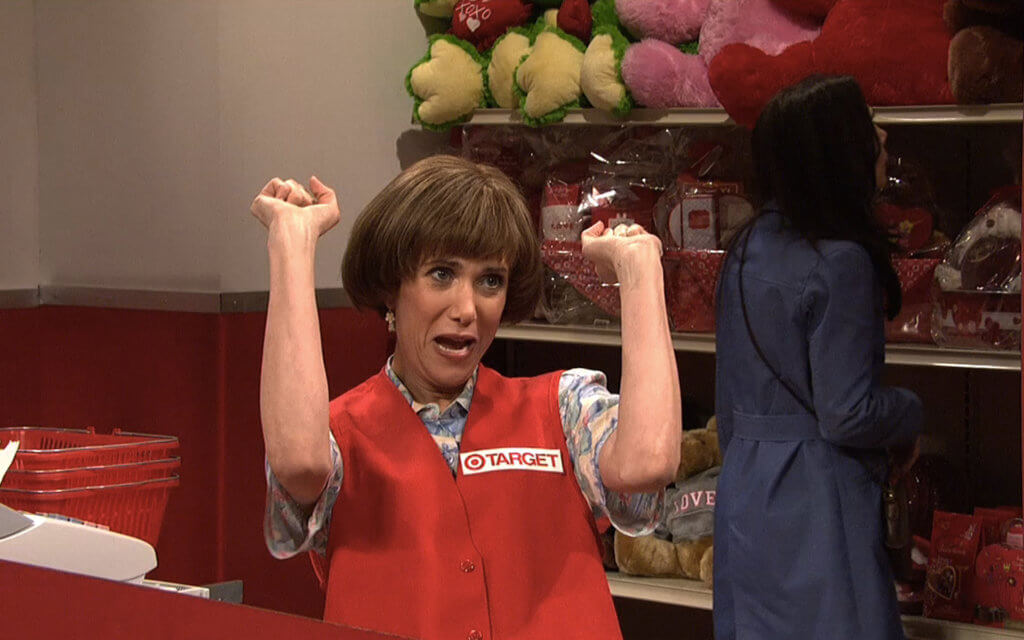 Many a super-famous comedian has been launched into the big leagues by the legendary Saturday Night Live. But our favorite SNL *cough* female comedians *cough* don't always get the recognition they deserve. From Gilda Radner to Cecily Strong, the women of SNL have set themselves apart as the queens of sketch comedy. Break out the popcorn and rosé for what I think are the top ten SNL sketches starring badass women. (If you think I've missed one, throw a piece of popcorn at me and tweet it at @GOLDcmdy!)
1. Gilda Radner as Roseanne Roseannadanna
If only all commencement speeches went something like this…
2. Kate McKinnon in Actress Roundtable
Host Margot Robbie couldn't even wait until she was off camera to give McKinnon the laughs she so deserved.
3.Tina Fey and Amy Poehler as Sarah Palin and Hillary Clinton
There's no comedy chemistry like best friends playing worst enemies.
4. Kristen Wiig as the Target Lady
Classic Peg!
5. Bronx Beat with Maya Rudolph and Amy Poehler
Let's face it. We all know a few moms like Betty and Jodi.
6. Ana Gasteyer as Martha Stewart
Ana Gasteyer has Martha Stewart's real recipe for success.
7. Rachel Dratch as Debbie Downer
*Cue sad trombone sound effects*
8. Vanessa Bayer and Cecily Strong in Asian-American Dolls
Vanessa Bayer and Cecily Strong push the envelope in the pushiest way.
9. Molly Shannon as Mary Katherine Gallagher
Aren't we all Mary Katherine Gallagher?
10. Jane Curtin on Weekend Update
Aaaaaaaaand the buttons come off!
---
KAITLIN GOLDIN is a student, writer, actor, and devout McJew based in the Bay Area.