Woman so hungry she could eat regularly portioned meal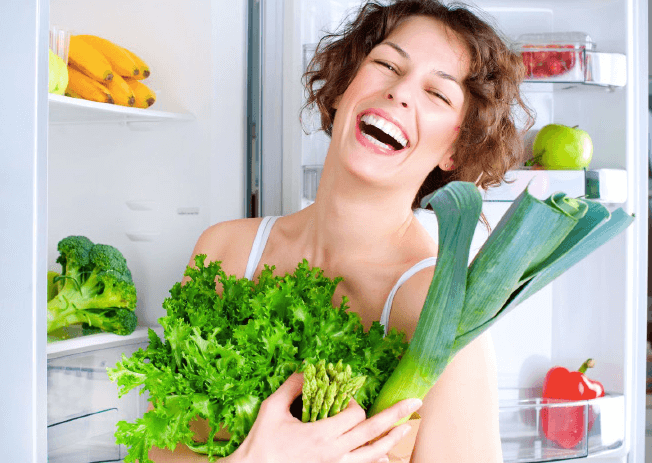 On Tuesday, area woman Lara Wilcox walked into The Ground, an ironically named triple-story cafe, to meet her friends for lunch. On this Tuesday, however, Wilcox was particularly hungry, having done a double spin-class at SoulSuck and using the last of her groceries on her three doting kids, because she's a woman who can do it all. Wilcox reports she felt her "stomach, like, grumbling" as she entered the third story of The Ground. This was when Wilcox's friend group noticed her unusual behavior. Wilcox announced to friends that she was in the mood for a Caesar salad with chicken, and a side of potato chips. Shockingly, Wilcox's extreme hunger had caused her to make a rational decision about her food.
This approach marks a shift from Wilcox and friends' past behavior. At previous lunches, the ladies have been known to order "just a salad" or "only a side,' but rarely both.
"We save money this way," friend Bethany Miller explained.
"Bethany, we're all rich," this from Karen Benson, who has been known to order only juices for breakfast, lunch, and the occasional dinner.
"She's right. Women don't eat full meals, it's like, ordering an appropriately caloric meal as a woman is like running for president: kind of stupid and bad," Miller clarified.
Wilcox's behavior appears to have thrown her friend group into a tailspin. Splitting the check was difficult, as they didn't all owe their usual $7 + tax. Wilcox owed more, and even after offering to pay tip, she realized she would have to do some Venmo'ing. Her friends were not pleased.
"It takes two days to transfer money from Venmo to your account, and I can't afford that kind of wait time," Miller reported.
"Bethany, we're all rich," Benson chimed in.
Wilcox appears to be reeling from the incident, claiming, "I don't know what I was thinking." Wilcox admits that having been "absolutely starving" was no excuse for shelling out $21 for some vegetables and a protein. She vows to never order an appetizer and a side again.
Wilcox has since sought counseling from a reverse-nutritionist, who wished to remain anonymous for legal reasons. This reverse-nutritionist advises her patients on how to make the restrictive choice for lunch and ignore hunger cues. Her practice revolves around a simple mantra she suggests her patients repeat: "Do Not Listen To Your Body, You Dumb Slut."
In an online statement, she writes: "I went to grad school for this stuff, and all I kept hearing was how ricecakes are not a meal, and in our day and age, more women have disordered eating than not, and blah blah blah. I mean, it's all true, but it sucks to deal with. So I don't."
The Ground says business has suffered since Wilcox made her healthy decision. Patrons are afraid it will happen to them—that they too will be enticed to order an appetizer with carbohydrates, protein and vegetables. The Ground, however, refused to comment on the rumor that they are intending to sue Wilcox for damaging their brand.
Wilcox's friends have vowed to pray for Wilcox and the community in the wake of Wilcox's food choice.
"I just hope she finds the help she needs, and if push comes to shove, we can raise the funds to support her in her endavors," Miller pleaded.
"Bethany," Benson added, her voice catching, "We're all rich."
---
​Sophie Zucker is a Brooklyn-based comedian-slash-child-star who loves musicals and slime. She's 24. Sophie has trained at Second City, UCB, Under the Gun, and Annoyance NY and performed at most of those places, too. Her show Nervosa: The Musical!, a puppet musical about eating disorders, had an extended 8 week run at Annoyance Theater, as well as a slot at Cinder Block Comedy Festival. Her show Baby Ian Falls Down a Well had a sold-out one month run at Annoyance Theater and an additional one-month run at The PIT. Baby Ian was Time Out NY's pick of the week. She's also written and produced videos for Jill Soloway's wifey.tv. You can find her performing with Ladies Who Ranch (an all-female bit show) at Vital Joint, FIONA (an improvised sketch team) at South 4th Bar, and Ground Floor Comedy (an online sketch collective, partner of JASH). Catch her in the upcoming Amazon series Marvelous Mrs. Maisel. Or watch a Taking Back Sunday music video she starred in at 12-years-old, when she was her current height but not her current weight. Follow her @mightyzucks. (Bleecker Street Entertainment/CESD)