OMG Rachel Bloom talked to us!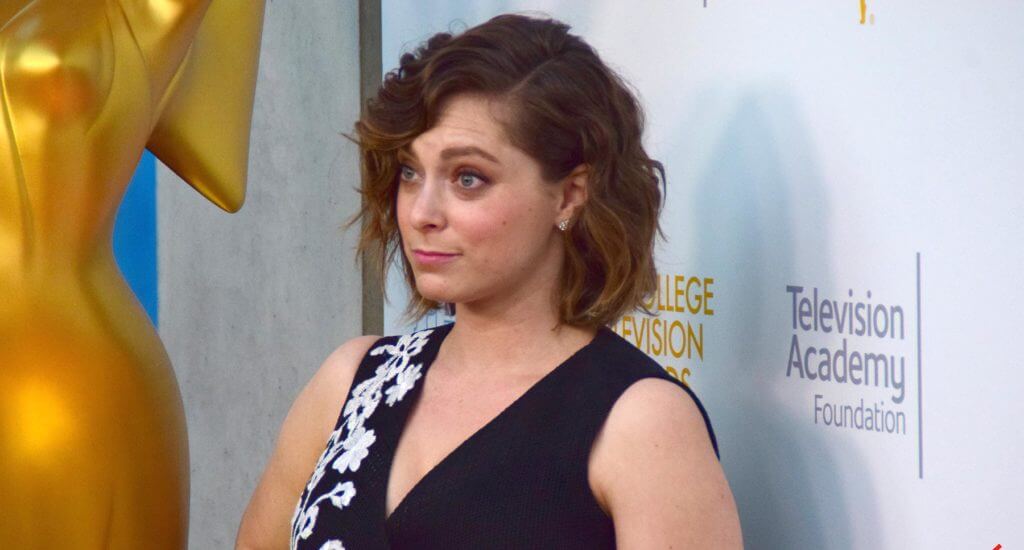 Notorious RB! As you likely know because you, like me, have been humming "I'm So Good At Yoga" since October 2015, Rachel Bloom co-created and stars as Rachel Bunch in the buh-RILLIANT, joyous, and opposite-of-sexist Crazy Ex-Girlfriend, for which she has racked up impressive comedy awards include a Golden Globe and a Critics' Choice.
Before that, our heroine toiled in the hilarity trenches: from head-writing/directing NYU's sketch comedy group Hammerkatz to working at UCB to being ROOMMATES WITH ILANA GLAZER to creating a sidesplitting series of songs/videos/albums including the instant classics "I Steal Pets" and "Historically Accurate Disney Princess Song." Then came Crazy Ex-Girlfriend and its magical journey from half-hour Showtime pilot to legit CW hit. Then came GOLD ComedyTM!
We asked, she answered, we died.
Why would you encourage girls and women to find their funny and share it with the world?
Women make up more than half the world yet still have a long way to go as far as representation in the media and in comedy. It's only in the past few years that we've become fully aware of this—and now, there is a focus on giving women voices onstage, in front of the camera, and behind it too. Take advantage of it!
What are some things girls and women can do to find their funny?
The tips I'd have for women going into comedy are the same tips I'd have for anybody: find a community of people that you can both look up to and use to have a safe space to fail. Trying your best and safely failing are the only ways you get good at anything. Don't be shy about letting your voice be heard. You don't have to scream, but you do have to have inner confidence (even if, at the beginning, it's a "fake it 'till you make it" type thing).
Favorite response to "Women aren't funny"?
Uch, I can't even waste my time speaking to you.
What would you tell your teenage self about why you do comedy?
Comedy is a way for me to flip the bird to all of the structures, norms, and stereotypes I felt like I had to fit into as a kid.
On your deathbed, what transcendent advice would you croak to aspiring funny girls/women?
Don't be afraid because we're all going to die anyway so nothing ultimately matters THAT much. Sorry, was that not helpful?
Read Lynn's bio here.