Lisa Sundstedt is a prankster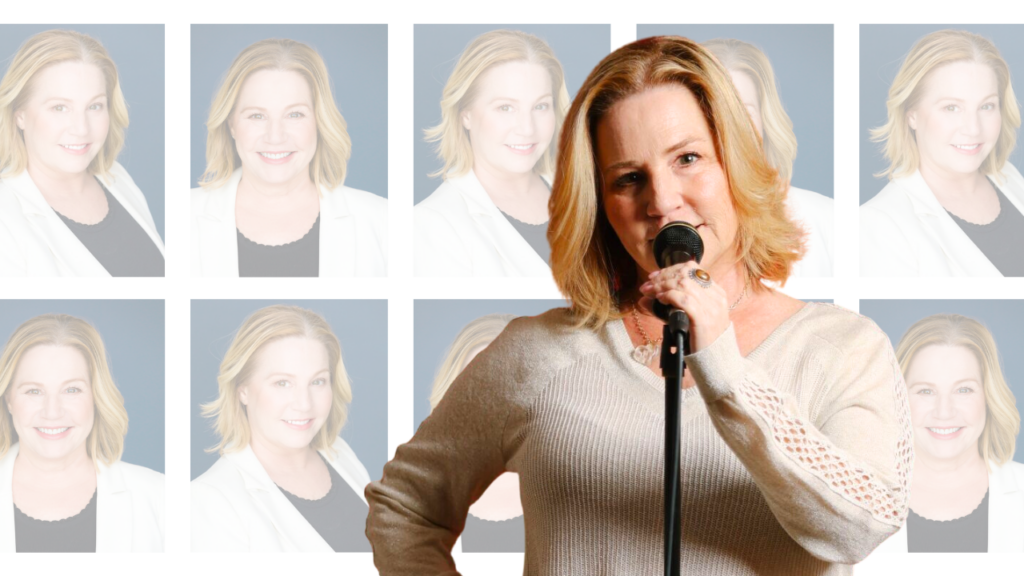 Lisa Sundstedt is one of the most seasoned and most celebrated comedians, stand-up comedy writers, and producers in the business today. Her very first standup gig was at a gay bar in West Hollywood called "The Rage." Mustering up that kind of ballsy-broad attitude, Lisa entered a comedy contest and won first place. The win garnered her a little money and a lot of self-esteem!
So, in 1995, when some jackass at the Hollywood Improv told her, "Pretty women can't be funny," Lisa grabbed the trademark and created "Pretty Funny Women"… one of the longest-running all-female comedy shows in the world.
Lisa has a keen eye for talent and has helped launch the careers of hundreds of female comedians. Some of the comics who have been featured in past PFW industry showcases include Chelsea Handler, Sherri Shepherd, Maria Bamford, Vicki Barbolak, Natasha Leggero, and Heather McDonald.
In 2005, Lisa started teaching and now runs the only comedy school in Los Angeles…. for women. She has taught over two thousand women (including a few celebs) the exact formula to master standup comedy.
Lisa has also written on TV shows like "Girls Behaving Badly," "The Chelsea Handler Show," "Chelsea Lately," a variety of reality shows, and was a producer on "Parental Discretion with Stefanie Wilder-Taylor" for Nickelodeon. Currently, she produces monthly showcases featuring women comics from around the world.
---
What were you like as a teen?
Always funny, class clown, and a prankster
Did you have an un-sexy starter job?
I worked at an information booth in a mall and used the entire time to send out pics and resumes to casting directors. I had no idea where any of the stores were and eventually got fired
Have you ever dealt with trolls?
For sure. As the only female writer on the staff of the Chelsea Handler show, I dealt with an insecure male staff writer who was a huge misogynist. He told me on day one "Women aren't funny." We bickered constantly. Meanwhile, he had mediocre talent and I ended up writing all the monologues for the show.
Best comedy advice you ever got?
Always write to your best joke. If you have a killer bit that always works, then you have the ability to make all of your bits that strong – Barry Katz.
How has being funny helped you in your life?
My father died when I was 12 and I learned to make jokes about his death when kids got uncomfortable around the subject of his passing. Then, I went to a Jr. high school where I was bullied by very tough, angry scary girls. Once they figured out I could make them laugh, they started asking me to prank other kids around campus so they could be thoroughly entertained by me. Comedy saved me from getting my ass beat.
What specific things do you think a novice comic should do to shape their voice? 
Stick to writing personal material rather than observational. Most observational jokes have already been done by the pros. No one but you can tell YOUR story.
Was there one person who inspired you to go into comedy?
Carol Burnett. I watched her show as a kid and always admired her ability to make people laugh out loud. I especially loved her Q&A with the audience and her crowd work.
Do you have a writing routine?
I always write with people who are funnier and more talented than I am, so that I'm constantly being challenged.
What is your go-to show when you've had a bad day? 
90 Day Fiancé: The Other Way and all the spin-offs!
What single word always cracks you up?