KK Apple googles 'best writing routines'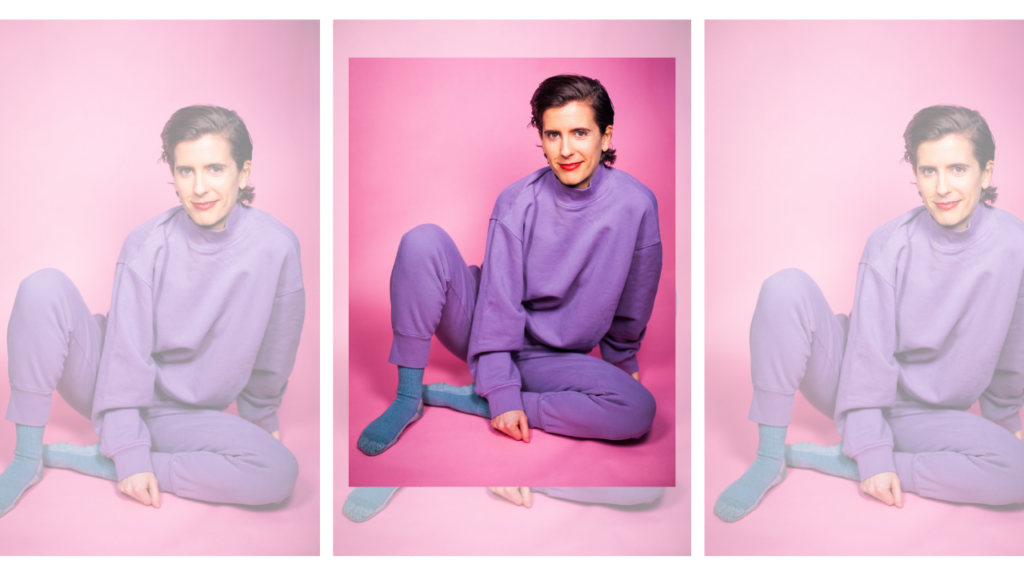 KK Apple is a writer, comedian, and filmmaker in Brooklyn. If you've been to the UCB Theatre, you've seen me improvising on Harold Night or throwing my body around a stage in sketch shows. As a choreographer, I've created dance work for the stage, music videos, and TV. Right now I'm working on a short film about the launch of Windows 95. As a freelance copywriter, I love combining strategy and creative to launch campaigns and collaborate on video and commercials.
---
What single word always cracks you up?
Have you ever dealt with online trolls? How did you handle it?
Ignore, feel anxious, tell my friends, ignore some more.
Best comedy advice you ever got?
Live your life! You can't mine material from only being in comedy clubs.
Worst comedy advice you ever got?
"You should be developing a show for Quibi."
Did you have an un-sexy starter job?
Nanny, data entry robot, cater waiter–but the most helpful was working many an office job in NYC, which is perfect for printing 20 copies of a script for a sketch called "696969."
What were you like as a teen?
I was a dance competition kid who was also obsessed with theater and Mia Hamm. I didn't have comedy goals, but did love to attempt live recreations of MadTV sketches, which I'm sure was VERY cool for my family.
When you were coming up in comedy, what helped you stick with it?
Friends & buddies making funny things! My forever goal is to make stuff that my friends like and make them laugh.
What specific things can a young comedy writer do to shape their voice?
Try many genres, take classes, and experiment!
Do you have a writing routine? 
Why have a writing routine when I could instead spend a chunk of time googling "best writing routines" to start my day??