Joyelle Nicole Johnson talks to herself on walks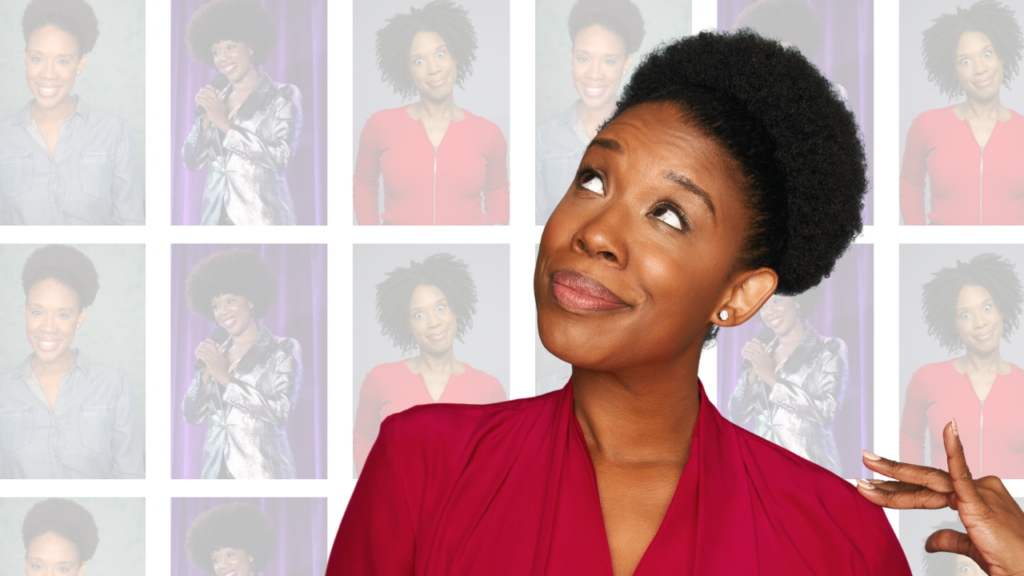 Joyelle Nicole Johnson is a Brooklyn-based standup comedian, writer, and actress.  She can be seen on the final season of HBO's Crashing and is currently the warm-up comic for Hasan Minhaj's Patriot Act on Netflix.  Joyelle made her network TV debut last year on Late Night with Seth Meyers and most recently wrote for the final season of Broad City.
She has performed on Comedy Central's digital series Comics to Watch, Wyatt Cenac's Night Train for Seeso, Laff Tracks for TruTV as well as being a panelist for Refinery 29/Facebook Watch's After After Party and MTV News.  Joyelle was selected for the 2018 FOX Comedy Showcase, was a finalist in NBC's Stand Up for Diversity Showcase, and has performed at festivals like Sketchfest, Bonnaroo, The New York Comedy Festival, and Bumbershoot.  And while transitioning to the headliner that she is today she regularly features for Hannibal Buress, Maria Bamford & Russell Peters.
She also combines her dream of comedy and activism by touring with Daily Show creator Lizz Winstead's Lady Parts Justice League.
---
What were you like as a teen?
I was funny but you had to be really listening to me because I was also a moody emotional introvert.  The only people privy to my jokes were sitting next to me!
Did you have an un-sexy starter job? 
Waitressing is extremely unsexy. I have a lifelong friend from it though.  I think everyone should waitress at some point in their lives because people are monsters and you learn a ton about humanity in the gig.
Best comedy advice you ever got?
If you ever make someone laugh in regular conversation write what you said down and try it on stage at a later date!
Worst comedy advice you ever got?
"Do musical act-outs." (I had bombed and the next person onstage was killing with music cues, so one of the MEN from the crowd decided to come bless me with his sage wisdom.)
When you were coming up in comedy, what helped you stick with it?
Knowing that I could never be bound to a desk for a 9-5.
Have you ever dealt with trolls, hecklers, or toxic colleagues?
Lol Toxic colleagues.  I work with actual sexual assaulters. I've confronted a few in person (and on Twitter).  Trolls online if I have time I respond and if I don't, I block. and hecklers? I can destroy a heckler it just depends on the time and place and what mood I'm in.
On your deathbed, what transcendent advice would you croak at a young comedian?
Hanging out is just as important as getting onstage!
How has being funny helped you in your life?
It's a defense mechanism for sure.  It allowed me to find humor in the bleakest of situations.  I can make you laugh at a funeral.
What specific things do you think a novice comic should do to shape their voice?
Talk to yourself on walks, in the shower, in the mirror.  You'll find your voice and know it's going to take at least 10 years typically.
Was there one person who inspired you to go into the comedy world?
George Carlin.  When I was a teenager I would watch him and he shaped all my options on politics and religion and I thought, "I can make people laugh and think at the same time? I wanna do that."
Do you have a writing routine?
Oof, I'm not strict at all about sitting down and putting pen to paper.  But I am diligent about getting on stage as much as I can.  And that's where I do most of my writing.
What is your go-to show when you've had a bad day?
Any form of RuPaul's Drag Race!!
What single word always cracks you up?
Cunt.