Jane Condon ships Jack and Chloe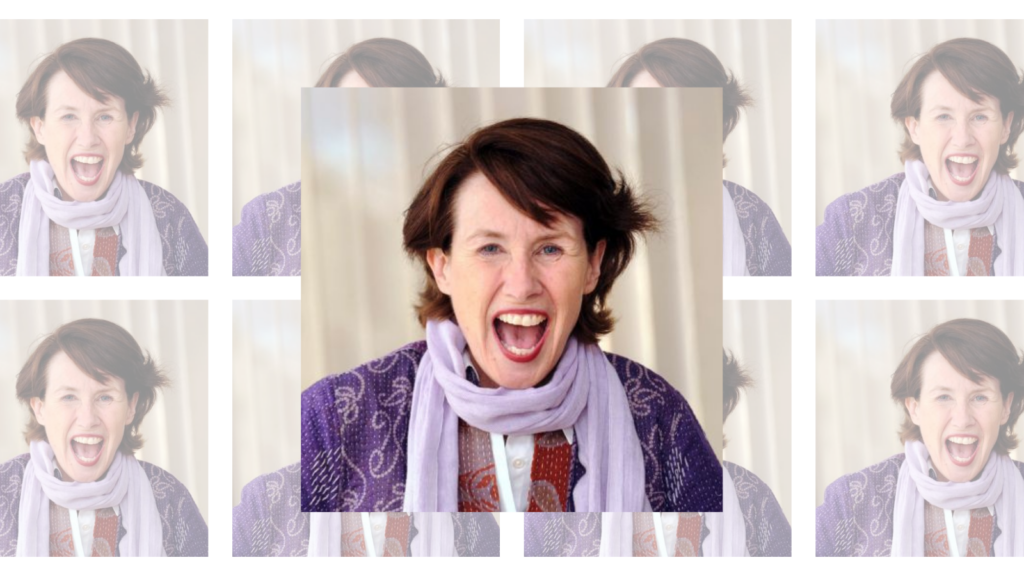 Comedian and mom Jane Condon has two boys. Otherwise, everything's fine.
She has appeared on Last Comic Standing, The View, the TODAY show, Lifetime, 24, and Nickelodeon.
---
Tell us the story of your worst gig, noting–of course–that you survived.
I was emceeing a New Year's Eve show for over a thousand people. I said how much I loved the TV show 24 with Kiefer Sutherland (Jack) and Mary Jane Rajskub (Chloe). I knew Chloe was married to Morris but I thought she should end up with Jack. AND I heard crickets. But I blew on through as if nothing had happened. Afterward, a man came up to me and said, "I like 24." I said, "Sir, I think it's you, me, your wife, and my son." He said, " I'm the executive producer. And I think you should be on my show." Six months later I flew to California and was on the season finale of 24. (You never know who's in the audience!)
What were you like as a teen? 
Funny in the back of the class. Geeky girl.
On your deathbed, what transcendent advice would you croak at a young comedian?
Get on stage. Just do it. And do it again!
When you were coming up in comedy, what helped you stick with it?
All it took was a few laughs. I'm the youngest of four and desperate for attention. 🙂
Best comedy advice you ever got?
After my first show, the funniest guy at the club came up to me and said, "You're pretty funny, kid. Get out of this business while you still can because it's very addictive." (But I didn't.)
How has being funny helped you in your offstage life, either recently or when you were younger?
You can really defuse tension. AND you can make people forget for a half hour. Like many comedians, I had a great pain somewhere in the background. We had a little alcoholism, a little mental illness. And my dad died when I was 15.
Was there one person who inspired you to go into comedy? If so: Who, why, how?
My sister Susie was my first audience and my best audience.