Holmes is one to watch!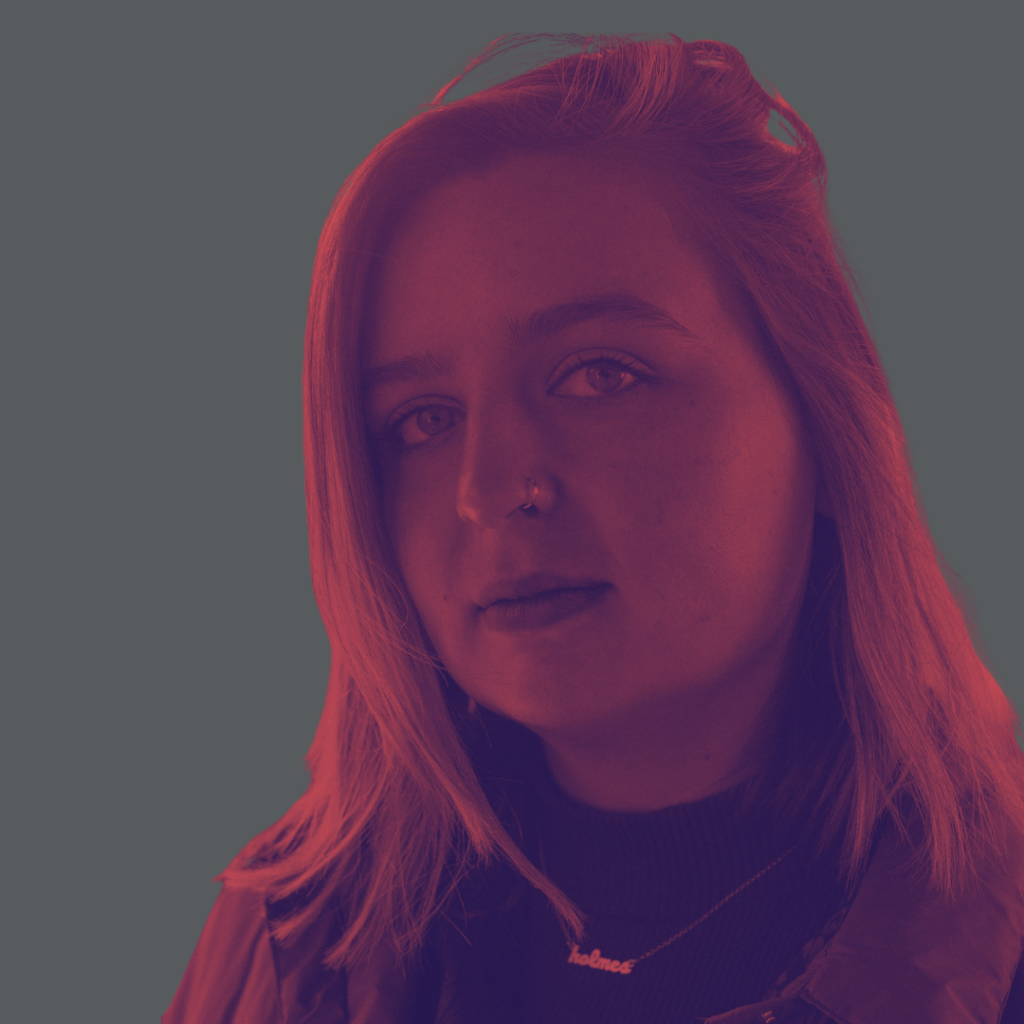 Holmes gives sk8r-cool-guy with sly side eye like a pro. We love that. You may know them from Welcome to Flatch, their mega TikTok fame, or even her spot on Las Culturista's live show. 
She's cool but without being aloof–an impressively nonchalant balance that I will never master. And their vulnerability grounds them deeply–and furthers their humor. You feel as if you know her, and you genuinely enjoy laughing with her. It's good stuff, y'all. 
As a special treat, here's the link to a short film that Holmes stars in. It's produced by our very own digital team, 2 Girls 3 Feet, and co-stars the risen star Meg Stalter. EEEEEK.