Help! How do I live it up without dying? #AskAvery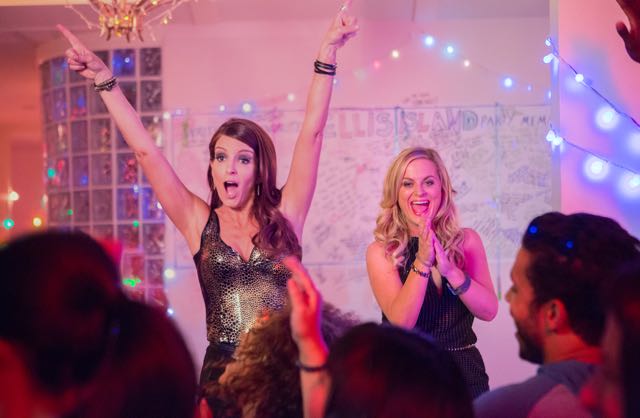 Meet Avery. She has 8 years experience as a comedian and 7 years experience as a teenager—and she is here to A your toughest Qs about comedy, family, romance, school, and the meaning of life (maybe).  Got a problem you can't solve or a goal you need help meeting? Ask Avery by DMing @GOLDComedy or emailing info+askavery@gmail.com. BREAKING: Avery runs/hosts open mics Mondays at 7 p and Thursdays at 12 p ($5 for 5 min) at West Side Comedy Club. Come through and say hi!
---
Dear Avery,
I know this is supposed to be the craziest summer of my life. COVID restrictions are lifting, love is in the air, my psychic said big things were going to happen soon. But after margarita Mondays, tequila Tuesdays, wine Wednesdays, and then partying on Sunday, I can feel my body deteriorating. Any tips on how to live it up without dying?
Thirsty on Thursdays Too, If I'm Being Honest
---
Dear Thirsty,
When I first got to college I was in the same boat. As a casual drinker in high school (Mom, you didn't read that), I wasn't prepared for the sailor-at-their-first-bar-in-months drinking mentality. Everything that happens becomes a reason to get messed up. Holidays, birthdays, getting a 45% on your English intro quiz, everything.
The ages of 21 (for legality reasons) to 30s seem to be the years where you beat your body up the hardest. Late drinking nights to the early morning shift at Papa John's just to go out and do it again every night. It's hard to find the balance between vodka shots and self care … but that's what you have me for.
Tip #1: DAY HANGOUTS. I know that everyone wants to start partying at midnight, but like who the fuck decided that rule. Go out to a museum, picnic in the park, make some crafts. Not only will your WALLET thank you for not spending 100 dollars on a couple crappy IPAs but also even if you do drink, you'll be home by 8 and can get a good night's sleep.
Tip #2: STAY IN, LOSER. Staying in is the new going out. "But Avery, I get really bad FOMO." That's fair, and I used to be the same way. But I promise you there will ALWAYS be a crazier night. You don't have to boot and rally; make a bubble bath instead. You'll be able to party even harder tomorrow than half-assing partying for two nights. Trust me, I'm a college girl.
Tip #3: LIGHTS STAY ON. We're in the day and age of the blackout drinkers. Again, no shame in anyone's game. But I lose my keys enough sober to the point where I can't afford to lose them every time I go out. So go out and have a few drinks—again it's more affordable. and you'll be able to remember your night to tell your friends at brunch tomorrow.
In sum: Go out in the day, go out and be the designated rememberer, or just stay in and watch Paramount+. Yeah, I said Paramount+. Netflix, sue me and chill.
Love,
Avery