Help! How do I deal with my STI in a ~cool~ way? #AskAvery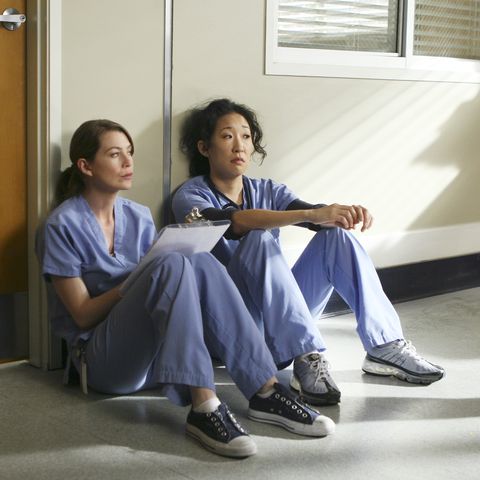 Meet Avery. She has 8 years experience as a comedian and 7 years experience as a teenager—and she is here to A your toughest Qs about comedy, family, romance, school, and the meaning of life (maybe).  Got a problem you can't solve or a goal you need help meeting? Ask Avery by DMing @GOLDComedy or emailing info+askavery@gmail.com. BREAKING: Avery runs/hosts open mics Mondays at 7 p and Thursdays at 12 p ($5 for 5 min) at West Side Comedy Club. Come through and say hi!
---
Dear Avery,
I have an uncomfortable, problem … literally. I've got a friend, let's call him Clam Idya. He got mixed up in a few situations and now has a serious case of itchy crotch. Any tips for battling STIs?
Your friend, I mean, my friend,
Clam Idya
---
Dear Clam,
I know this is a slightly awkward topic, but never fear, Avery has all the answers. Let's start with a few statistics, shall we? One out of every 6 people has herpes. Nearly 2 million people in the U.S. have chlamydia. And for STIs total in the U.S., 110 million people have some sort of genital itch themselves. So let me stress first for you, or, sorry, your friend, that they are NOT ALONE. 
Now don't get it twisted. I'm not trying to say that STIs are super fun and we should all be rawdawging in hopes of catching something. What I'm saying is: don't start believing that you're gross and incurable. 
In the olden days, or as boomers call it, the 70s, these diseases could be a death sentence. But we're living in the 20s, baby! Which means medicine has caught up and many, if not all, of these diseases are CURABLE. The main cause of untreated STIs now is just pure human embarrassment. Don't let that be you, superstar.  
If you're a college student, try going right to student health. I guarantee they've already treated 69 other students for the same stuff that DAY, and won't bat an eye at your gnarliest of problems. Or just go to your local urgent care, Planned Parenthood, or doctor's office for confidential (and often free or affordable) testing/ treatment. Something I always forget is that it's a doctor's JOB to be dealing with that shit. They're not gonna be at the water cooler telling the other doctors, "You won't believe what I saw in room 5." I promise, they will be happy to help, and very professional. 
So go forth and be treated, tell your friend to read this damn article, and I hope you, I mean they get all the help they need!
Love,
Avery