"Live stream is here to stay " says Abbey Robertson of Rush Tix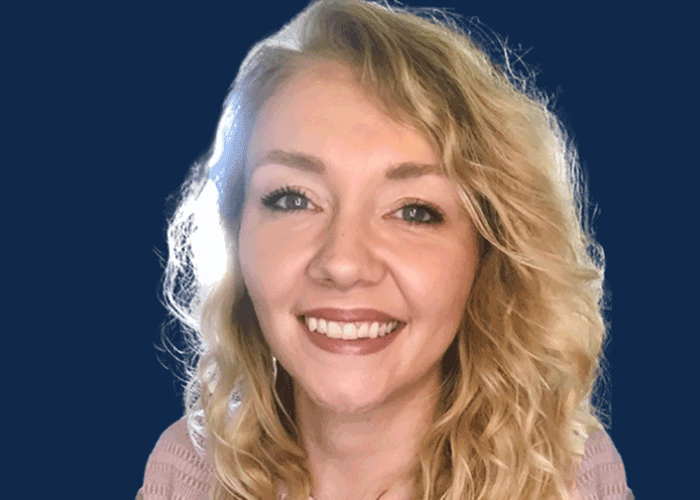 It was 2020—March to be exact—when the world took a drastic turn toward the apocalyptic. Granted, there had long been a haze of impending doom in the air, or if you're around NYC in the summer, a hint of garbage smell. But in these changing times one thing remained the same: we all craved a laugh to keep our chins up while we hunkered down. And we got those laughs by watching comedy on our computers.
But now, as we stumble toward whatever we now call "normal," I find myself asking myself: Where does a comedy connoisseur like moi catch a show post-panDemi Lovato? Will comedy be ONLY F2F now? What if I WANT to watch a show on Zoom? What actually worked about online comedy and will stick around?  Self, I'm glad you asked! I had the pleasure of chatting with Abbey Robertson, VP of Development and Production at RushTix (which the New York Times has called "the biggest digital comedy club") and founder of the Ladies of Comedy Association (LOCA), to get answers to my burning questions.
Let's get into it!
---
Q: Where is the future of online comedy going post-pandemic?
A: So RushTix right now is the leading premium live-streaming platform for comedy. Pre-pandemic was working with shows and local events with comedians like Maria Bamford, Sarah Silverman and Patton Oswalt. Live-streaming started during the pandemic with mostly stand-up comedy, which was very native to what we were doing. 
What we've noticed is that the fan engagement throughout the live stream is really what sets virtual apart. So I think with our highly engaging and very high production values, live streaming is where we are headed and it's working for us! It's a lot of audience interactivity, which is made possible by our premium equipment like using 1080HD and HiFi audio. It's just a really professional top-notch experience for both the fans and the comics.
Q: Now that clubs are opening back up, tell us why RushTix is not just keeping but doubling down on streaming. Are we in a win-win situation here where comedy can be everywhere?
A: Well, what we've been doing is really high-level streams of podcasts that are super interactive with the audience, which fans don't normally get when they listen to a podcast or otherwise non-stand-up talent driven formats. We did a baking competition hosted by Tom Papa, we've done a pun competition, a comedy rap battle—we even did a food fight! Really, talent-driven concepts that also have that audience interactivity is the future of this medium and what we're continuing to lean into.
Q: Is there anything that you've found to work or not work when streaming online comedy?
A: The fans really like live shows. Sometimes we get people asking, "Can we pre-tape?" and we're like, "Nope, that's not a live stream." It's gotta be live! 
What works so well is that it's also much more intimate than an actual comedy club because if you think about what happens at a venue, you're not that close to a comic unless you're going to do a meet and greet. Otherwise you're not going to interact with them at all. You also aren't really interacting with the other audience members. So you're not just having a more intimate look into the experience of interacting with the comedian, but you also have this mini pop-up community and the audience that's interacting with the chat as well as the performer.
Oh yeah, definitely! It takes the stress away from the audience member from being picked on at an in-person show. An irrational fear I hold and my worst nightmare!
No, Em. That is not an irrational fear. It is rational.
Thank you, thank you for validating me!
Q: Have there been any comedians that utilized RushTix that you personally admire?
A: Honestly, most of them! It was so exciting to have Sarah Silverman on, it was so exciting to have Patton Oswalt. It was so fun to celebrate May the 4th, Star Wars Day, with Brian Hussein and friends, I mean, that was such a treat! We have so many wonderful and diverse shows all the time! What's exciting is this is a whole new medium that lets comedians be themselves, and do something a little bit different. It's really fun to watch the creativity that comes out of leaning into that.
Q: Based on your experience in comedy in general, especially around promoting women/diversity, what changes do you see happening post-COVID that you're excited about?
A: Throughout the pandemic, comedians as a whole got really creative about how to make a living and found even more ways to more directly connect with their audiences through virtual livestreams, Clubhouse, even more podcasts premiering, and engaging with their audiences on socials in really innovative ways. Even though there are probably more women and BIPOC comics working than ever before, both still continue to get less stage time (and a lot of venues seem to have regressed back to booking mostly white men these days) and fewer opportunities in comedy and entertainment. So I am really excited to see that so many women and BIPOC performers and creators were able to take advantage of this time, and that they gained new fanbases, new skills, created new formats and IP, and have been able to gain some or a lot of success on their own terms. The benchmarks of what used to be necessary to be considered a successful comic continue to become less relevant as technology and accessibility progress, and the pandemic sped it up even more. I think we will keep seeing more innovation and more people gaining success from these fresher mediums.
—
There you have it, folks: There is still hope, we can laugh again! Thank you, Abbey, for taking the time to chat with me!