Dara Kosberg stuffed herself into lockers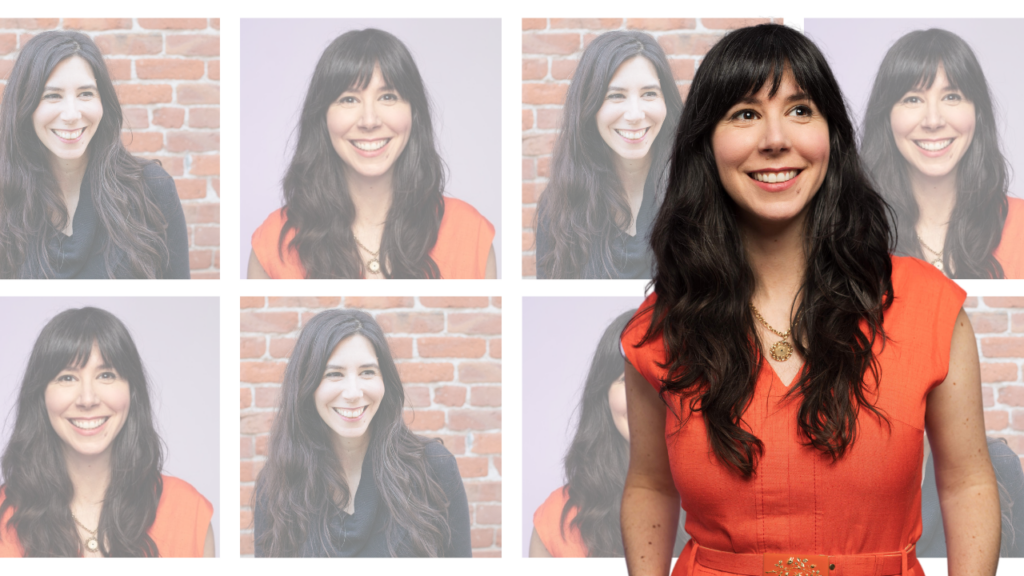 Dara Kosberg is a newly LA-based comedian and aspiring screenwriter, who's performed at venues like the Punch Line Comedy Club and Cobb's Comedy Club in San Francisco, and Union Hall in Brooklyn. She recently competed in the finals of the Rooster T. Feather's competition in Sunnyvale, CA, placing 3rd. For her day job, she's a founding team member and Program Director at Reimagine, a nonprofit that helps people channel loss and other adversities into meaningful action and growth. As part of their community-based arts festivals, she's produced and performed in comedy shows about grief and loss to demonstrate the healing power of comedy and humor. She's also a founding team member of The Dinner Party, a worldwide community for young adults who've experienced loss.
---
What were you like as a teen? 
I enjoyed trying to stuff myself into a locker with my best friend. When I told my parents I was watching a movie at my friend's house, I usually was. The only thing I got in trouble in school for was laughing uncontrollably in class at something only my friend and I thought was funny.
Did you have an un-sexy starter job? 
Many years ago, I worked at a nonprofit organizing large conferences (although some find these sexy), and that's where I found one of my writing partners and inspiration for the workplace sitcom we're writing called Do-Gooders. We're hoping to pitch it once I finish Ryan's GOLD comedy pitch class and the strike is over!
What do you consider to be your biggest comedy achievement to date?
I tied for 3rd out of ~150 comics in the Rooster T. Feather's New Talent Competition this past June using a 5-minute set I wrote in the GOLD Comedy intro comedy class.
When you were coming up in comedy, what helped you stick with it? 
The things that have helped me stick with it the most are great collaborators, taking performance and writing classes with supportive teachers and classmates, and having friends who cheer me on. One thing that helped me be more comfortable on stage and lower my stage anxiety was taking clown classes–the conceptual kind where you focus on bringing out your idiosyncrasies. I also highly recommend taking improv classes with non-judgmental, hippie 70 and 80-year-olds!
Have you ever dealt with trolls? Hecklers? Toxic colleagues?
I took a long break from doing standup because I was tired of the male toxicity in the comedy scene. Now I just focus on performing in spaces that are supportive of women/non-binary folks.
On your deathbed, what transcendent advice would you croak at a young comedian? 
If you have trauma, do therapy if you can. Comedy/humor can be very healing but it's not a replacement for therapy, and your comedy will get better when you heal some of your deeper wounds and are more comfortable in your own skin.
Best comedy advice you ever got?
Be you, completely you. And keep the mic close to your mouth.
How has being funny helped you in your life? 
Being funny has helped me see the absurdity in bad situations, making the pain and annoyingness in life more palatable. I've produced and performed in comedy shows about grief and loss, which helped me explore my grief around the loss of my mom and fears of dying.
What specific things do you think a novice comic should do to shape their voice?
I would ask around to find the open mics that are most supportive of women and non-binary folks and avoid the more toxic comedy scenes. It's hard to get a sense of what's working/not working when you're performing to unsupportive audiences.
Do you have a writing routine?
I work full-time at a nonprofit so I have to carve out time in my free time to write. Having a writing partner and taking classes helps a lot with accountability and follow-through. I try to meet a few times a week with my writing partner for sitcom writing stuff 1-3 hour chunks (sometimes doing a "working lunch" in the middle of the week), and try to block a few 2-4 hours over the weekend and one evening a week to write. For stand-up, I'm constantly writing down notes of new ideas I have, and having an upcoming comedy show is the best motivation for me to write new material.
What single word always cracks you up?
Fart. (Doesn't everyone say this??)