Cory Kahaney has never worn a skirt on stage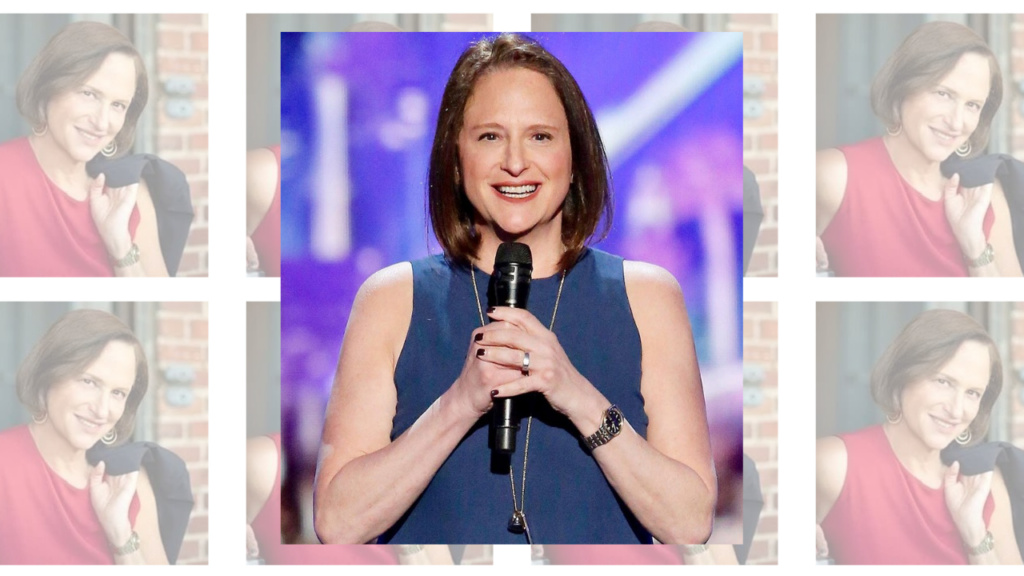 Cory Kahaney has been busy. She recently appeared on The Late Show with Stephen Colbert, was a hit on the 2016 season of America's Got Talent, and was featured in Catskills on Broadway. Cory has been seen on The Late Show with David Letterman and performed a record 7 times on The Late, Late Show with Craig Ferguson. Cory is also a regular on The View, Fox & Friends, and The Moms.
Ms. Kahaney was named Best Comedian in NYC by Backstage and Best female comedian NYC by the Manhattan Association of Cabarets. And even though she's had specials on Comedy Central and HBO, her parents still wish she married a doctor!
---
Can you describe your worst gig?
My favorite hell gig was at a bowling alley. I competed with the electronic pin replacement mechanism which ironically went off during every punchline.
What were you like as a teen? 
I wanted to be an actress.
On your deathbed, what transcendent advice would you croak at a young comedian?
When you were coming up in comedy, what helped you stick with it?
A comedian I respected told me I had what it takes and that was enough to keep going.
Best comedy advice you ever got?
The ONLY thing you can control is your act.
Worst comedy advice you ever got?
"Never wear a skirt on stage." And I am superstitious so I've never been able to.
How has being funny helped you in your offstage life, either recently or when you were younger?
Was there one person who inspired you to go into comedy?
Joan Rivers, because she was afraid of nothing.
What single word always cracks you up?