9 alternatives to PowerPoint that will really make your presentation sparkle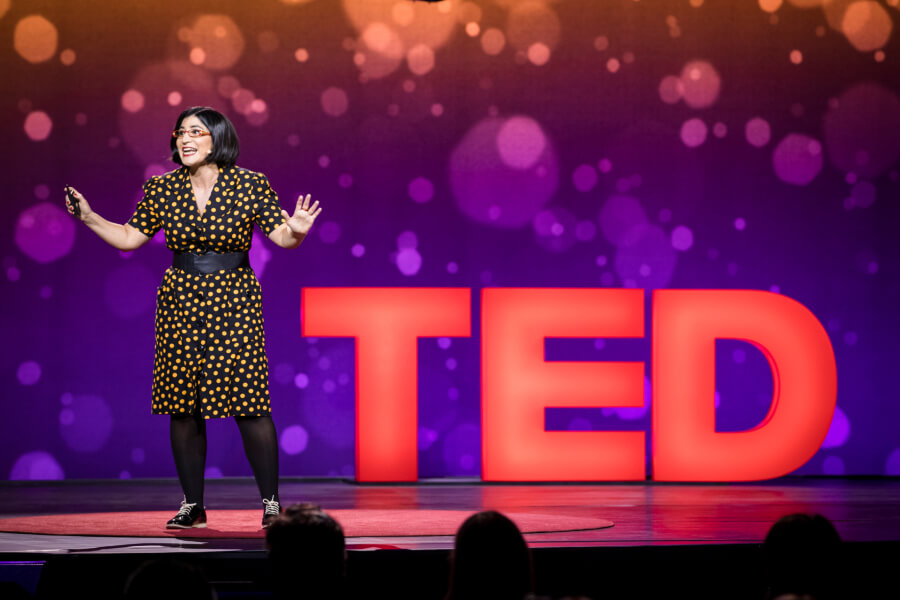 Groan! PowerPoint again? I don't know about you, but I just hate the sinking feeling of walking into a conference room expecting something exciting to happen, and instead getting a bunch of slides telling you how much stuff costs and how that affects your company's bottom line. Yawn!
Rather than trying to spice up your PowerPoint with comedy tricks and technical ka-zowie, why not look at alternatives to this purgatorial format? Marketers and business types across the globe are finding new ways to get information into the medulla oblongatas of meeting attendees. Now you can, too.
Power-Point Alternative #1: Mass Hypnotism
You want your information to have sticking power, right? Well, a little-known trick to successful implantation of thoughts, feelings, and impulses is the power of mind control. It's easy: Simply have your meeting attendees kidnapped by Soviet and Manchurian operatives who brainwash them into believing every word of your presentation. If they ever forget, just show them the Queen of Hearts. (Am I the only one who saw this movie? Angela Lansbury. Not the remake. Classic. #TCMParty)
Power-Point Alternative #2: Scent of a Budget
Smells are a powerful memory tool. The reason for this is the location of the olfactory … things … in the hippocampus, which is in the … brain … part. Anyway! Science!
So: During your presentation, don't bother with visual assets. Instead, pass out individual-sized jars of Carmex and instruct everyone to open them up and inhale deeply while you speak. Whenever you need them to call up the information you're presenting to them, open your own jar of Carmex and wave it under their noses. The scent will immediately call up every precious word you presented to them.
Power-Point Alternative #3: Hand-Written Sticky Notes
Just yesterday, someone said to me, "I'll never forget those invitations you made for your thirtieth birthday party. They were so funny!" Hm, did someone say unforgettable?
Instead of pouring your energy and time into a soulless and sterile tech solution that will vanish with the click of a mouse, ladle it instead into individually-crafted artisan creations that your attendees can take back to their desks and cherish forever. What's more likely –  that they'll go hunting for the data using command-C, or that they'll look up at the Post-It pinned next to their picture of their duck-faced friend, thereby cementing the info contained therein?
Don't answer. It's rhetorical.
Power-Point Alternative #4: Create a Mind Palace of Your Marketing Plan
Fans of Sherlock, starring Schmendrick Mahumperback, might know that the classic detective character – played by Humperdink Tunnelwreck in the BBC version – employs a memory trick called the "mind palace" that harkens from ancient Greece.
The idea is to place every item you want to remember in an imaginary room of an imaginary house; to recall these items, you would "walk through" the path you created and peek into each room to "see" the item ensconced there. Just like Hammerhead Flagglerock, you can "walk" your meeting attendees through a mansion created solely out of your sales targets and associated assets. Easy-peasy benedy-cumberbeedy!
Power-Point Alternative #5: Take 8 Seconds to Make Your Most Important Points
According to unsubstantiated rumors, it takes 8 seconds to commit an important fact to memory. For instance, you will remember where you parked if you pause for 8 seconds to focus on your car before racing into Target.
8 seconds! C'mon! If Luke Perry can stay on a horse that long, you can focus on a … what was I saying? Anyway, try this: Give out an important bullet point, such as "Tablet users surpassed both desktop PC users and notebook PC users in the second and third quarters of 2012, respectively."
Rather than providing a visual cue for this information, stop and let it sink in. Lean in to your meeting. Put your knuckles on the table, then rap upon it in a staccato fashion as you repeat that fact, slowly, for eight seconds. Then move on to the next bullet point. Who could forget that?
Power-Point Alternative #6: Break The Ice – Literally
Ever been to one of those super-classy weddings with an ice sculpture of a couple embracing next to a pair of swans lit with mauve light from below, so that after a half hour the whole thing looks like the nazi-melting scene in Indiana Jones and the floor is so wet you have to cordon it off with yellow caution tape? Good times.
With that in mind, go straight to the head of your department and demand a budget big enough for a really memorable presentation. Have your power point slides etched into ice. Have that ice placed at the center of the conference table. Then, when everyone is seated, turn your iPhone on to "Eye of the Tiger" at top volume, run in, and smash the whole thing with a meat-tenderizing mallet. Think anyone will forget that meeting? Bam.
Power-Point Alternative #7: Serve Brain Food
People looking to improve their memory are encouraged to eat foods high in Vitamin E, folic acid, and Omega-3 fatty acids. So instead of donuts, serve bowls of tuna fish, spinach, and sunflower seeds at your next meeting. Your attendees' cardiologists will thank you – and so will they, when they see how well they remember everything you said.
Further research shows that increased exercise also has a beneficial effect on memory retention, so go ahead and have that meeting at the gym, with everyone walking on treadmills arranged in a circle. Stand in the center and spoon tuna into everyone's mouth as you give your PowerPoint-less presentation. Oh, they'll remember it, all right.
Power-Point Alternative #8: Tell Your Story Entirely In Emoji
Many companies are pivoting to a millennial model – providing vertical assets to digital natives in a collaborative environment. Obviously, the ideal "meeting presentation" would be a Snapchat story shared with your team, but we all know there are certain fuddy-duddies who still can't hang, amirite? So harness the power of visual stimulation to make your attendees think – which will amplify your points by requiring multiple senses to understand them.
👀 ➕🗣➡🔝🤔🌟
Power-Point Alternative #9: Use an Actual Slide Projector
What was more riveting than seeing Don Draper deliver an impassioned defense of the slide carousel? Everyone wants to be Don Draper. Even Jon Hamm wishes he were Don Draper, for crap's sake. So create PowerPoint slides, sure – but then send them to an online vendor (oh, they exist) to be printed on acetate slides suitable for projection. When they arrive, call your meeting and give your presentation using your smoothest, most patriarchal tone. Then fly into a rage and shove everything off your desk because RAAR DON DRAPER!
With these amazing strategies in your quiver, you'll be sure to hit the bullseye at your next corporate presentation. If not, don't blame me! I work from home for a reason!
---