5 Reasons to binge My Mom, Your Dad on HBO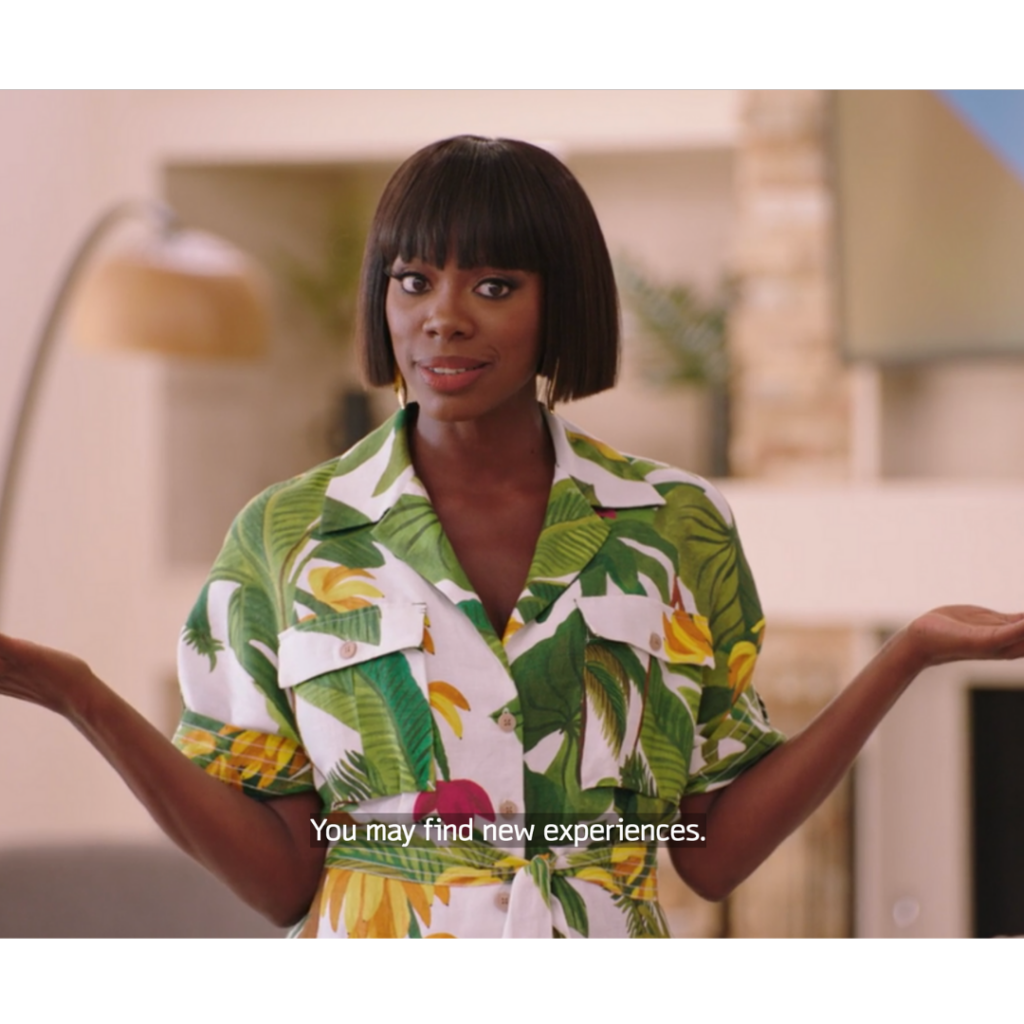 Looking for a new show to binge-watch? Want to finally hear about a show that no one else is talking about? Well, freaks, it sounds like you're very clearly looking for…
My Mom, Your Dad.
This is, hands down, my new favorite reality dating show. Here's the bit: single parents come to the "Second Chance Retreat." But the twist is that their KIDS are stationed nearby, watching and meddling in their love lives.
I made up these 5 reasons you should binge this show, TODAY.
1. Yvonne Orji
Coming HOT off her hosting gig on Yearly Departed (our favorite yearly standup special), Yvonne is doing the MOST as host. Yvonne is the steady hand and fun voice behind this series. Her style is a bit more Love Island than Bachelor Nation–thank goodness. She's a pal, she's a host, but she isn't your daddy. Also, and this isn't so important, she looks INCREDIBLE!!!
2. The epic glow ups of Trish and Scott
Listen, I hate being sincere. What is the use? (JK, I love love.) But, I have to admit that Scott and Trish both, independently, softened my dumb heart.
TRISH!!! Her superhero name is, Confi-diva. I mean, folks…It doesn't get much better! Trish may not have fallen in love, but she found her tribe at the Second Chance retreat. We stan a hot, diverse, older friend group of nice people for Trish. But more than that, we love that she is embracing being a confident and hot lady!!!!! I've never been caught rooting for a blonde before. (At least not a blonde who isn't named Reese.)
SCOTT!!! He seemed like a big dork, and I'm sure he is. But as his daughter absolutely was mothering the kid-house, he started to grow into his own too. His commitment to being there for DeNeia was precious and kind. We love a nice dad! He's a big wife guy! And good for him!
3. Everyone is named Phillip
Why? Is? Everyone? Named? Phillip? Who cast this show? I get it, in a world of Jessica L.s, it can be confusing for reality casting teams. But, come on folks, is duplication the goal? You couldn't find 6 adults with their own damn names? There are THREE PHILLIPS IN THIS SHOW! Granted, by the end of the first hour, we have a Phil, a Phillip, and a PJ. But still…this was crazy.
4. Troy and Karen being hotties
Two certified heart-throbs. Troy, you're a DILF! Karen, we saw you come down the stairs to Trish's superhero birthday party!!! My roomies and I screamed! You're too hot for us, Karen!
But beyond being just two hot (but also fully parent-looking) people, Karen and Troy's love is unironically sweet. They…dare I say it…made such a strong connection. It reminded me of that episode of 30 Rock where Tracy's wife says she misses her own weird love. Karen and Troy are pure joy and pure weird love.
5. Jimmy <3
It was pretty sad when Jimmy (Jimmy Fowlie) left, halfway through the season. I assume he left to go shoot The Other Two. And, while that is completely worth it, I missed him every moment he wasn't interrupting a date. If you take nothing from this article, take this: Jimmy interrupting Troy and Stephanie's awkward date is, alone, worth watching the whole show. "The alarm went off."
---
Maggie Scudder runs the Editorial Content at GOLD. She is a writer, comedian, and NYC transplant. On her podcast, Edward is a Vampire, she is staunchly Team Rosella (RosalieXBella); on her TikTok, @wereplayinggames, she is very competitive. She loves sourdough toast, walking on boats, and the rule of threes.