A Toast from Tessa #GOLDsFirstAnniversary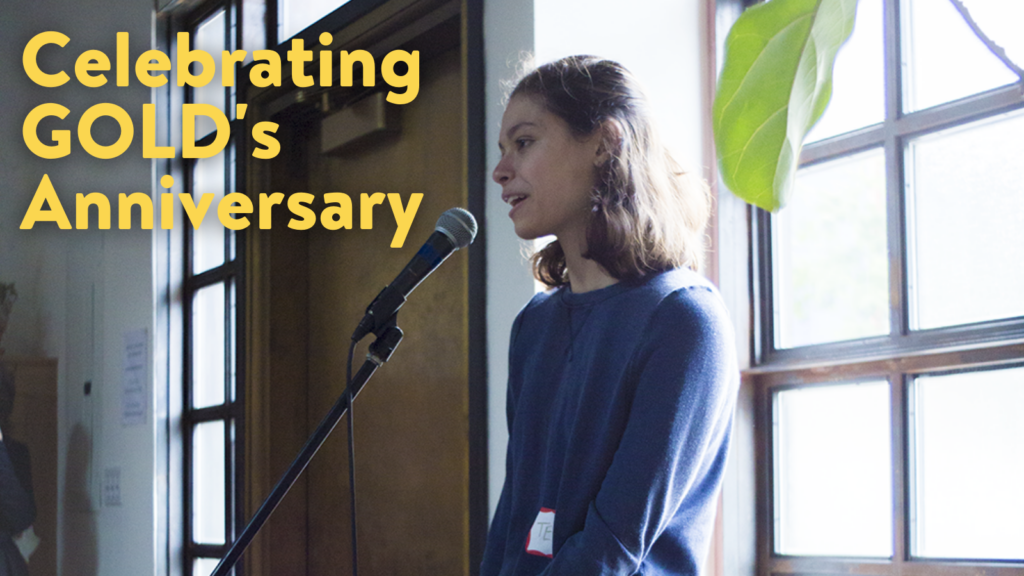 On the occasion of the GOLD club's anniversary, a reflective toast from an O.G. GOLDie.
---
In the summer of 2016, I spent my first summer alone in New York City. I was there for an improv camp.
I had already been bitten by the comedy bug. I mean, I've always known I was the funny one. It's just who I am, for better or worse. I was certain that simply being in New York meant that I had already made it. I started feeling a lot more confident that year because I was realizing my passion for this work.
Then Lynn Harris contacted me. Or, maybe she contacted my mom who told me she wanted to connect, or maybe my mom told her we should? Regardless, I was on cloud nine, floating on a bed of maturity and self-purpose.
And Lynn was like, "Hey, what if we made a place for girls to feel comfortable and empowered to do comedy?"
And I was like, "Hell yes. That sounds very good to me. Let me know what I can do."
A few months later, I found myself in a 24-hour comedy writing blitz led by Elsa Waithe. We wrote stand-up for a few hours. Later, we met up in a club and performed our set (all on the same day). It was a rush; it was terrifying; it was character building. I've never had so much fun in my life. That event also solidified my desire to do comedy in a more serious way. 
Fast forward to a few weeks ago: I am in a zoom room with a group of people many of whom I consider to be some of my best friends.
It hit me in the middle of the call… I'd known some of these people since I was 16 years old. Even if we'd never met in real life, through comedy we'd gotten to know each other's softest spots. 
I used to think that comedy was a lone wolf world, that if I didn't make it on my first try then I wouldn't ever have a chance. But by growing with this group of shes and theys, I've gotten more feedback, support, and encouragement than I ever could've imagined.
My time with GOLD may have started out as a comedy blitz in New York City, but it has blossomed into a community. To me, GOLD is the place where I can share my funny with people that all have each other's best interests in mind, and we'll be laughing the whole time.
Cheers to GOLD,
Tessa
---
Born in Charleston, SC, Tessa Abedon is now a Chicago-based comedian, writer, and yes, influencer. She graduated from Tufts University in 2021 with a degree in English. She was going to become a doctor, but then people were like, you're pretty funny you should try standup. So that's where she's at now.