Teen girl stereotypes that need to go away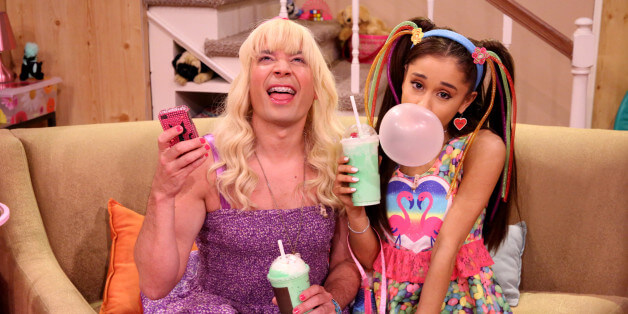 GOLD Comedy is the online comedy destination for women and nonbinary folks! If you're here, you're probably interested in teen girls owning their own narrative. Great! You've found your people, here. Check us out in GOLD Club, where we host classes, celeb Q&As, writers' workshops, and so much more. It's community + comedy at its very best. (Plus there's a 14-Day free trial! Woo!)
---
We're all familiar with the stereotype of the bored teenager. It's everywhere we look, from magazines to movies to TV. You know the type: Obsessed with selfies, never holds a conversation without using abbreviations, and rolls their eyes at everything their parents say ("OMG, Mom, WTF?!"). Overwhelmingly, and unfortunately, these stereotypes we see are of teen girls. No group is more misunderstood, and no group hates being categorized as "misunderstood" more.
I say this with authority, because I am a teen girl.
Nothing makes me dislike a movie more than watching over-dramatized teen angst develop into its own character on screen. Painting any generation with broad brush is problematic, but the way teen girls are dismissed as Lip-Smacker-scented dingbats is particularly loathsome to me. Not only are these stereotypes untrue, I believe they're going to be (if they aren't already) downright dangerous.
Back off, grownups
First of all, most screenwriters and media executives are adult men. And while adults are capable of producing nuanced, realistic portrayals of high-school and middle-school aged students, more often than not, school (and teens) have changed a lot since they were that age, and it's this knowledge gap that makes teen characters so obnoxious and unrelatable. And it's not just the writers. Often, actors playing teens are much older, leading to the same lack of understanding. I don't believe it to be intentional, but there is a desperate need for more communication between teens and adults, especially if you're attempting to portray one.
Tiny details, huge disconnects
As a frequent observer of media centered around young adults, even little things stand out to me. For example, I adored the movie Love, Simon, and I do feel as though, overall, it did an excellent job of illustrating modern adolescence. But in one scene, the main characters all go to get iced coffee. Black iced coffee. OMG, WTF? All my schoolmates drink iced coffee only if it's more than 3/4 milk or cream (and with like 11 sugars). It made it all the more clear that the adults writing, directing, even acting in the film were just that: Adults. It's little things like that which remind me of the profound disconnect between adolescents and adults in the media.
She doesn't even go here
But it's also the bigger things. Teen girls are usually portrayed as vapid, ignorant things, obsessed with social media and clothes. Examples abound, but take Xanthippe from The Unbreakable Kimmy Schmidt, a show I otherwise adore. While Xan does show some degree of three-dimensionality, like her good grades and her aversion to her pill-popping friends, most of her characterization centers around her reactions to Kimmy: instead of being excited to have an adult to confide in and trust, she lashes out, with "typical" teen you're-not-my-mom attitude. She is constantly attached to her phone, throwing tantrums, and trying to avoid any degree of connection with another person. Now,  while I am sure there is a stray teen that sees herself in Xan, I have never met, nor heard of, her.
The teens I know
The teens I know are kind, thoughtful, concerned, both self-conscious and conscientious. (Also, to be clear, we are FUN.) We are, after all, people, and should be displayed with the same care and levity that adult (and even child) characters are in most media. Look at the children of Parkland. Look at Lindsay Weir from Freaks and Geeks. Look at the teens in your own life. I take lots of pride in my generation. I find we are accepting and aware in ways that are as unexpected as they are refreshing. We're not eye-rolling, text-obsessed, careless zombies, and portraying us as such isn't only offensive, it's harmful.
It's no secret that what we see in the media directly affects how we act, and, more importantly, what standards we hold ourselves to. The body positivity and diversity movements have done a lot to expose how deeply young girls can be affected by what they see. So when they're seeing teens yell, and scream, and act in the vapid, aloof, and angry way that we see everywhere we look, we're sending a message that not only this is how true teens act, but it's how they're expected to act. By putting angsty Barbie dolls on the pedestal that is entertainment, we can create, in real life, the very creatures we love to hate on TV.  If we don't begin to create dynamic, sympathetic, and realistic teen girl characters on our screens, we may cease to see them in our lives.
---
Gillian Rooney is a teenage American comedian and writer based in Connecticut.