How to ride a bike – the exam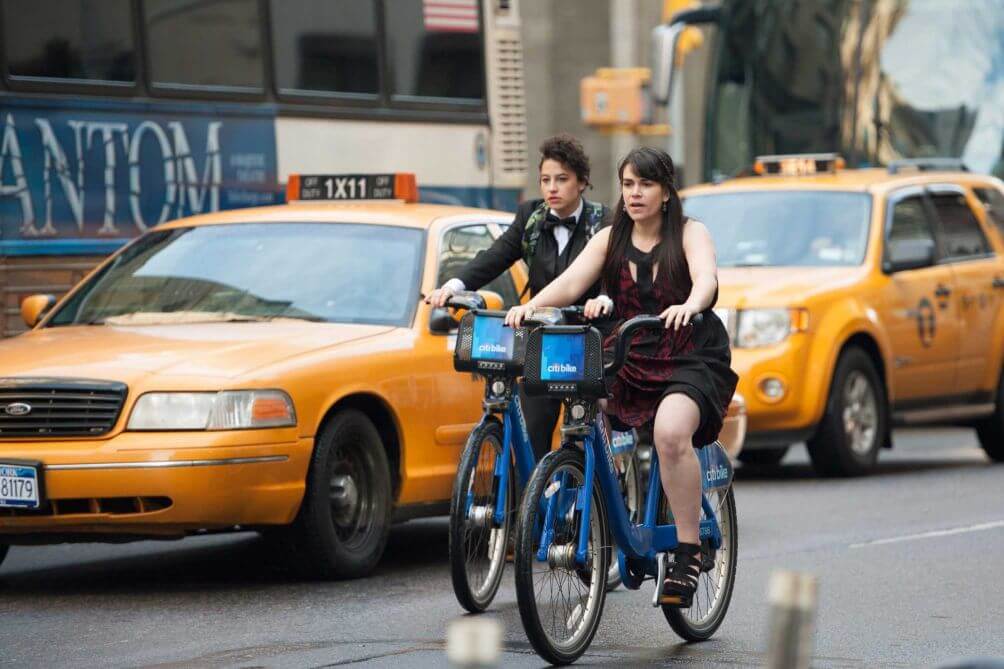 Sure, you could share the road and stay safe. But how is that even a workout?
Hello, and welcome to Rules Of The Road For Cyclists. I'm Dr. Eva-Belle Ringer, Ph.D, and I would like you all to call me "doctor" because after fourteen years of teaching driver's ed, and then being laid off and replaced by an app, I really need a boost.
In this class, we will learn how to properly ride a bicycle in public so that motorists, cyclists, and pedestrians all remain safe. This is my 33rd class this week because, evidently, following the rules of the road is as difficult as pulling on stockings over just-lotioned legs. I should know — I attempted to do that this morning, which is why I'm 50 minutes late.
But enough about my morning routine. If you'd like to forgo this week-long course in favor of testing out by taking this quick final exam, then go nuts. I get paid regardless. But remember, you must get every question right or the fine folks at the DMV will send a representative to your place of residence, chain your bike to a flatbed truck, and throw both truck and bike into an enormous furnace. Typically, this representative is myself, wearing a skull cap and dungarees, and I get paid for that regardless too. Ready? Here goes:
Where can you ride your bike?
On the street.
On the sidewalk, going 24 miles per hour amongst the baby strollers that are probably clocking 0.0001 miles per hour, the little babies.
At night, while riding your bike, what colors and type of clothing are appropriate?
Bright colors and any clothing that is reflective.
Anything from your Goth phase or a black deep-sea diving suit.
Do you make a right turn in front of a moving vehicle?
No.
Yes, because nothing can hurt me when I'm "in the zone" — not even a half-ton tow truck.
A stop sign and a red light both mean what?
Stop.
Keep going, enter traffic, and plow headfirst into a city bus.
Should you alert pedestrians and vehicles of your presence by ringing a bell?
Yes.
No. I prefer to blindside both pedestrians and vehicles. It goes without saying, I love lengthy hospital stays, months of physical therapy, and filing lawsuits. (I get paid regar- … you know what? You passed. See you at the bike rack.)
---
MELINA SAINT THUNDERDOME is a graduate of Second City's Sketch Comedy Writing program. @melinasaintthunderdome