Michelle Badillo likes tweets from trolls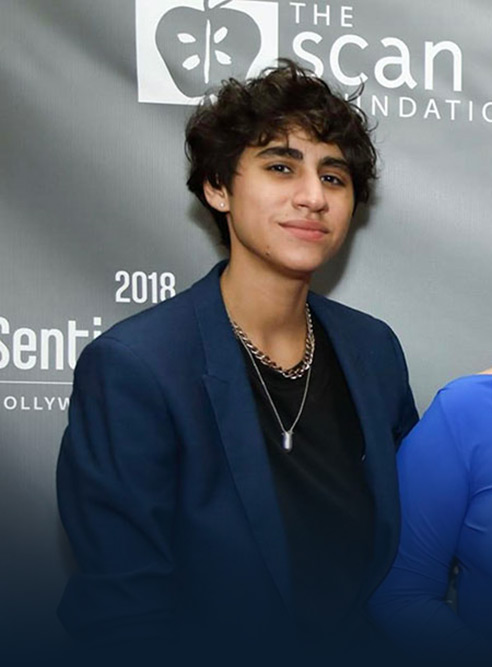 Michelle Badillo is a queer Latinx TV writer and actress from Queens, NY. She has written for critically acclaimed television shows such as The Bold Type (Freeform) and the award-winning One Day at a Time (Netflix). In 2019, she and her former writing partner, Caroline Levich, were nominated for a prestigious Humanitas Award for their One Day at a Time episode "Hello Penelope." She has also written for the Fox animated show The Great North, and currently writes on Amazon's upcoming A League of Their Own. In 2018, she made her television debut in a groundbreaking episode of Vida (Starz), which she has since recurred on, and was featured in the award-winning short film La Gloria (2020).
---
Describe your worst gig.
Not a comedy gig, but I used to work at a movie theater where none of the toilets flushed, the electricity behind the counter wasn't grounded, and a very large and growing family of fruit flies lived in the soda machine. A customer called the cops on me for stealing $20, and then realized a day later she had stashed it in her cigarettes.
Favorite response to a heckler or troll? 
If it's a tweet I just 'like' it. Very confusing for them.
What were you like as a teen? (Did you have comedy #goals? Were you already funny, or not so much?)
I was a closeted lesbian with a huge nose, an oversized sweater's worth of eyebrows which I plucked until they were that kind of speed-freak thin you see so often in mugshots, and breasts so big and ungainly that they would slam into walls if I took a corner too fast. So of course I was funny. Or at least loud, which sometimes passes for funny in a pinch. But I had watched enough of E! True Hollywood Story to know that this was the perfect origin story for a successful career in comedy, and clung to that delusion to get me through.
What's your first impulse when someone says "women aren't funny"?
OK, girl.
When you were coming up in comedy, what helped you stick with it?
Delusional thinking!
Best comedy advice you ever got?
At least make yourself laugh.
Worst comedy advice you ever got?
"J" isn't a funny letter.
How has being funny helped you in your offstage life, either recently or when you were younger?
I don't know how I'd make it through anything if I couldn't laugh.
Was there one person who inspired you to go into comedy? If so: Who, why, how?
Howard Stern. I used to think I looked like him, and I thought, if he could do it…
Feelings about the word "comedienne"?
What year is it?
Favorite response to "What's it like to be a woman in comedy"?
MUCH better since I started wearing a Diva Cup.
On your deathbed, what transcendent advice would you croak at a young (female/non-binary) comedian?
That idea you just had? Write it down. You won't remember it later.
What single word always cracks you up?
Fart.