Kristin Key isn't a "Chefette" or "Doctourrr"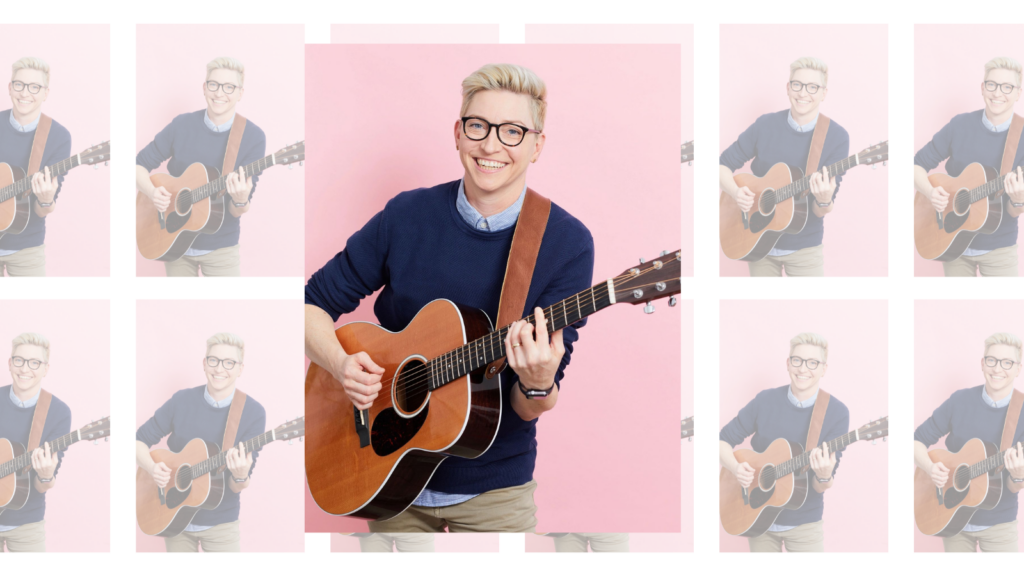 Kristin is a musical comedian and host of the weekly podcast "Kristin Knows Blank". She is best known for her performances on NBC's "Bring the Funny", "Last Comic Standing", and her Dry Bar special "Kristin Key: Crafty".
---
Was there one person who inspired you to go into comedy? If so: Who, why, how?
Ellen Degeneres and Paula Poundstone. I saw them perform on A and E's An Evening at the Improv when I was a kid and was so amazed that women could STAND UP and be heard!
They commanded the room like a man. They wore ties! It made me want that kind of voice and power.
What were you like as a teen?
I was always a funny kid. In high school, I did competitive speech and theater. I didn't really have goals. When I came out of the closet my life kind of fell apart and I dropped out of high school. Finding standup at 19 probably saved my life.
When you were coming up in comedy, what helped you stick with it?
The good sets made me love comedy. The bad sets kept me coming back
Could you describe your worst gig (noting, of course, that you survived)?
On my 21st birthday I "headlined" a one-nighter bar gig in Texas. My headshot was in the men's room. 15 minutes in a woman threatened to kill me and I had to be escorted to my car by the booker. Then he offered me cocaine. I said no… took the $75 and THAT was my 21st birthday. Cheers!
Favorite response to a heckler or troll?
"Wow, someone really wants to be a part of the show! No problem. Hang tight and I'll let you know when it's your turn. Anyway…."
On your deathbed, what transcendent advice would you croak at a young comedian?
You are enough.
You don't need a room full of people to validate you.
If you enjoy performing/writing then do it for the love of doing it. Not for the validation.
What's your first impulse when someone says "women aren't funny"?
I usually say, "that statement says way more about you than it does about comedy."
Best comedy advice you ever got?
A comedian's job is to write and perform. Not to critique and pick apart their performances. That is the audience's job.
I can adjust my act to build more laughs and learn and grow from each show… but wondering if the set was "good enough" or stressing about if they like me isn't helpful to my job as a writer and performer.
Worst comedy advice you ever got?
Don't talk about being gay.
Feelings about the word "comedienne"?
It isn't a necessary word. Comedy has no gender. We don't call female chefs "chefettes" of female doctors "doctourrrs". It's silly.
How has being funny helped you in your offstage life, either recently or when you were younger?
My sense of humor has always been my way to fit in. I'm more comfortable with being laughed at than being talked to.
Also, it has made my marriage so much fun. We make everything a joke.
What single word always cracks you up?