QUIZ: What kind of class clown are you? Here's how to find out.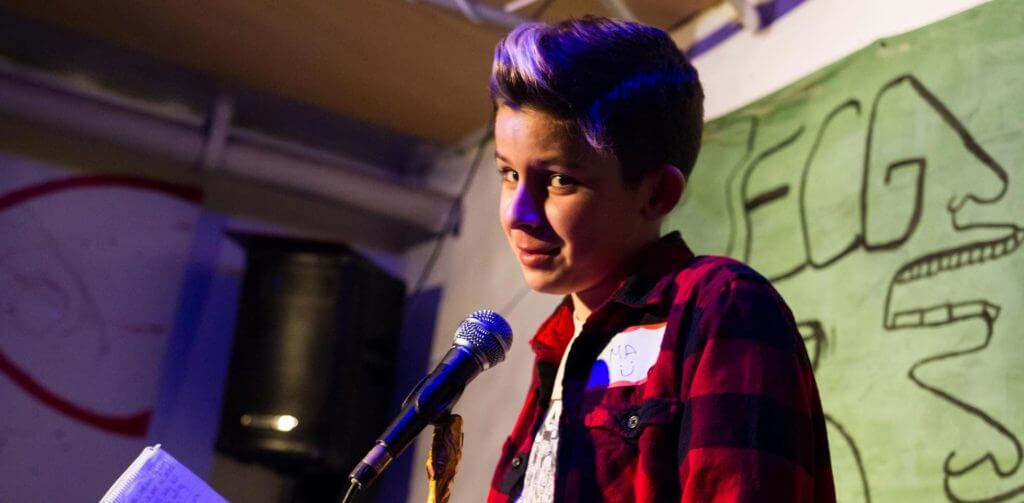 You're here on this site and thus part of the GOLD community, so we can safely assume you're some kind of class clown. But that's not all there is to the story. Even class clowns have different flavors. Consider this a personality test for people who would never, ever take a personality test. Be sure to keep track of your answers so that you can add up your results at the end. Or, for those of you who are resistant to following directions, don't keep track of your answers, it's not allowed.
When you're not cracking jokes, you can be found …

Scrolling through Instagram

Crushing it in trivia competitions

Coming up with more jokes to crack

Bragging about your sexcapades

Reading in a busy café

Which of these jobs comes closest to being your dream gig?

Social media director

Political commentator

TV show host

Advice columnist

Artist

How would you summarize your sense of humor?

Always on trend

Democratic

Stupid-funny

A lil' edgy

Insightful and pointed

Who's your inner celebrity?

Kim Kardashian

Samantha Bee

Amy Poehler

Amy Schumer

Aparna Nancherla

What's your patronus?

Lion

Elephant

Dog

Cat

Mouse

Which of these TV shows is your favorite?

Rupaul's Drag Race

Saturday Night Live

The Simpsons

Broad City

30 Rock

What's your go-to shoe style?

Booties

Heels

Crocs

Sandals

Converse

What high school clique do you belong to?

The proud crowd

Nerds

Jocks

Stoners

Misfits

Which of these cities would you choose as your home?

New York

Washington, D.C.

Los Angeles

Austin

San Francisco
If You Got Mostly As…
You're the Meme Queen!
Your sense of humor is all about pop culture and all things current. People flock to you for ultra-relevant jokes on everything from avocado toast to Béyonce's babies, and you never let them down. There are tons of popular comedians with your brand of funny, and it's easy to see why. Just listen to the crowd in this show by Leslie Jones.
If You Got Mostly Bs…
You're the Teacher's Clown!
Taking notes on the current political climate, you're able to find the funny in incredibly confusing or stressful national issues. You are able to use your laser-sharp wit not only to mock our nation's politics, but to critique them, making your jokes as thought-provoking as they are laugh-inducing. Margaret Cho is an absolute master — er, mistress? — of this brand of comedy.
If You Got Mostly Cs…
You're the Human Whoopie Cushion!
Your sense of humor is 100% classic, able to be adapted to any kind of audience. As much as you're willing to poke fun at others, though, your best jokes are the ones about yourself and your own experiences. After all, everyone loves comedians who know how to get personal. Take a look at the way Tig Notaro spun her double mastectomy into comedy gold.
If You Got Mostly Ds…
You're Working Blue!
Your raunchy sense of humor may not be safe for work or school, but it is a safe bet for getting a ton of laughs. Your lack of a filter keeps your jokes real and relatable, which is why you are such a conversation magnet in any situation. Just be sure to tone down the jokes in front of the kids. If you want to get a laugh from someone on your wavelength, behold Ali Wong's take on everything from porn to marriage to underwear.
If You Got Mostly Es…
You're a Secret Weapon!
You may be a bit on the shy side, yet your sense of humor is anything but quiet. Your introverted personality allows you to be a skillful observer, pulling comedy from all the people and things going on around you. Performing is where you tend to really come alive, so take your jokes out of your head and onto the stage. Look at this performance by Aparna Nancherla, and be sure to take notes.
KAITLIN GOLDIN is a student, writer, actor, and devout McJew based in the Bay Area.  
So what do you think of your results? Let us know on Twitter at @GOLDcmdy!